Antonio Tarver Outpoints Clinton Woods To Win IBF Light Heavy Title
By Wray Edwards: Photos © Wray Edwards/ESB -- click here to view large photo gallery -- Last night at the St. Pete Times Forum in Tampa, Florida Antonio Tarver faced a determined IBF Light Heavyweight Champion, Clinton Woods, in an uneven effort to relieve Woods of his belt. The name of Clinton's game was "In your face" while Tarver elected to stick to a counter-defensive hit-and-run style for the most part.

In this photo essay we can see that Antonio made the most of this approach which, at times, frustrated his corner. Meanwhile, somebody with security must have been napping, because between rounds these scantily-clad, beautiful girls kept getting in the ring to wave around big pieces of cardboard with numbers on them. I took several photos of this for future reference.: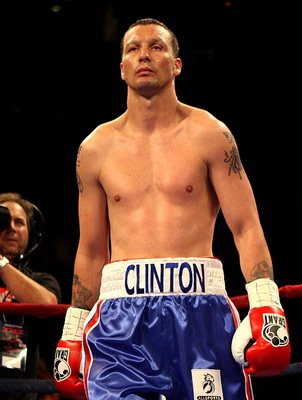 Clinton Woods steps out to see what kind of reception he will get here in the colonies. Was this going to be fun?...not so much.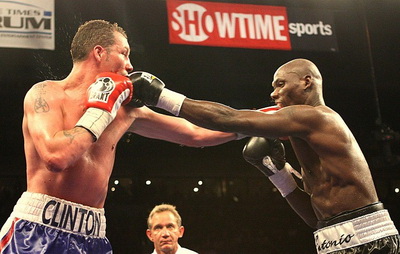 Right away Tarver and Woods compared lefts which were just about even.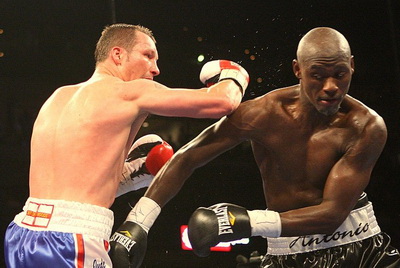 So Woods tries some rights which Antonio countered with head movement most of the time.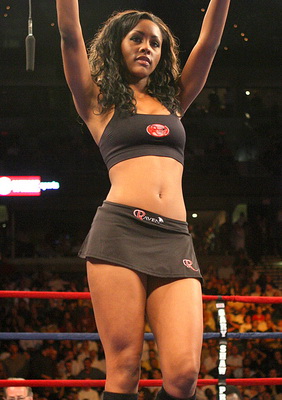 There's one of those girls I was telling you about.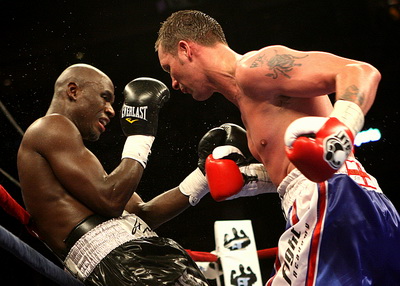 Seems to me anyone trying to lounge on the ropes during a Boxing match is a dope…A questionable tactic at best.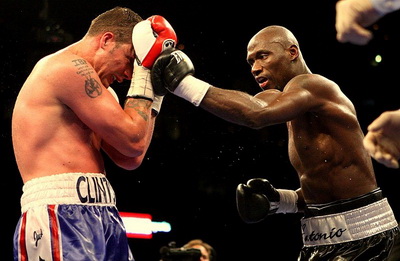 When Antonio did come after him, Woods would peek-a-boo in Wright-Johnson style.




It's them again.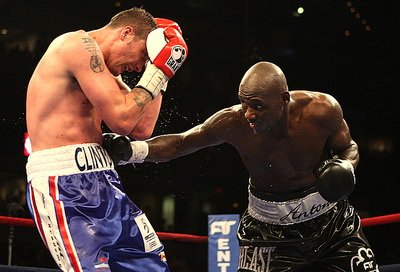 The theory here is that "if we hit the body the head will fall."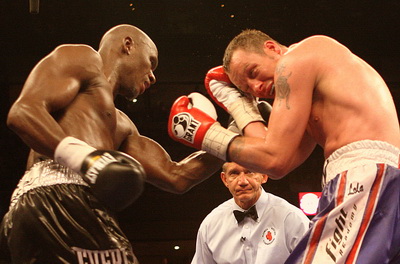 Tarver pulled a few uppercuts but they were few and far between.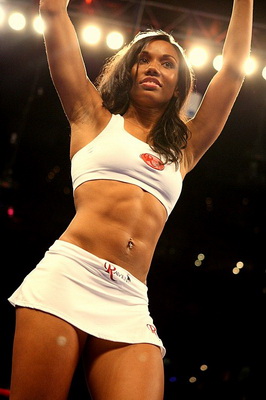 Now there's a six-pack any Bud man would appreciate.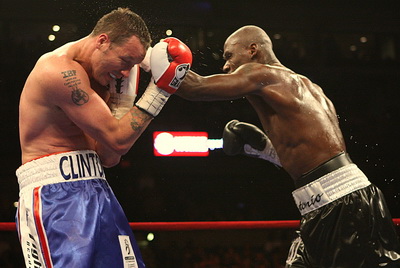 The more he used his straight left, the more effective it became as the peek-a-boo became more of an "ouch-a-boo" moment.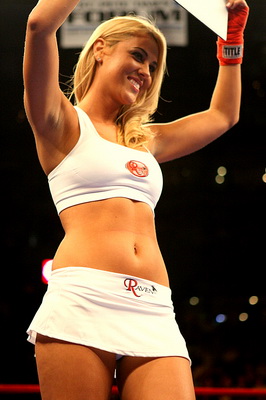 I guess we're just going to have to put up with this.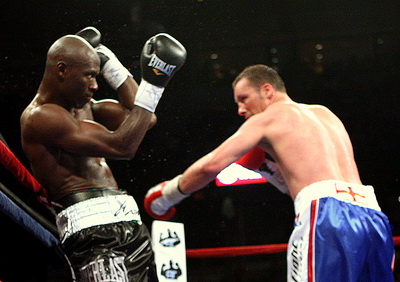 Every time he did this, Tarver's corner went ballistic. Antonio's first Four Rounds were devoted to mildly establishing his credentials with Woods. From Round Five to Nine or Ten Tarver's effort tapered off considerably. He was sucking wind and his "punches" became more and more symbolic. During Eleven and Twelve Antonio did a man-up and finished with adroit, effective punches to all of Woods target zones.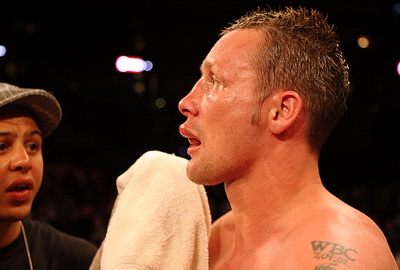 At the end Clinton looked a bit weary and scuffed up, but had not been down or even rocked at any point.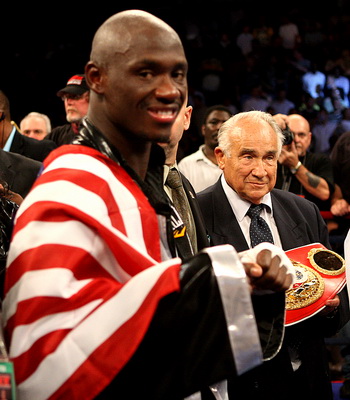 Tarver was given the UD by margins of 10, 8 and 4 in a fight that saw dogged aggression from Woods, and a "get it over-with" approach from Antonio.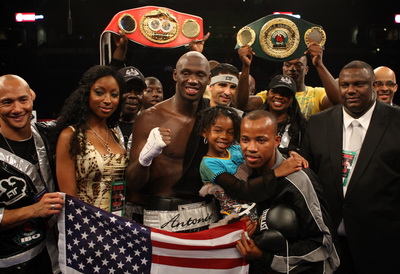 The quest was for the unification of the IBF belt with his IBO title. Here we see the completion of that task. This was not the Tarver who wasted Roy Jones, but it was an OK fight which occasionally had the fans booing for lack of aggression on Tarver's part.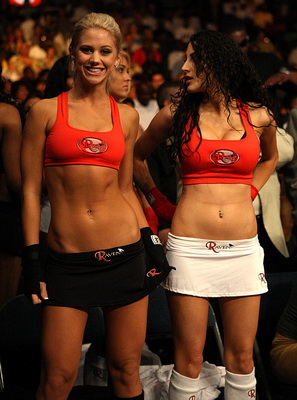 And you two ladies just wait right there…I'll tend to you in a minute.

Everybody at the St. Pete Times Forum in Tampa did a great job. My thanks to JB (he sternly asked me not to thank him) who made way for East Side Boxing to cover from the ropes. See you at the fights. Article posted on 14.04.2008
previous article: Photos: Adrian Diaconu vs. Chris Henry
next article: Calzaghe Hopkins: Welsh Rugby Figures Send Well Wishes To Calzaghe