Full Undercard Coverage From Twin River Events Center
By Peter Mark Heintzelman, Photos by Peter Mark Heintzelman: MAYES BESTS MCCREEDY: Baltimore, Maryland's Henry "Hurricane" Mayes went toe to toe with local favorite, Irish Joe McCreedy, of Lowell, MA, for six full rounds at light heavyweight. McCreedy, with the colorful and famed Norman Stone working his corner, and who has a habit of running over his opponents, found stiffer opposition than he's seen in the past coming from the red corner..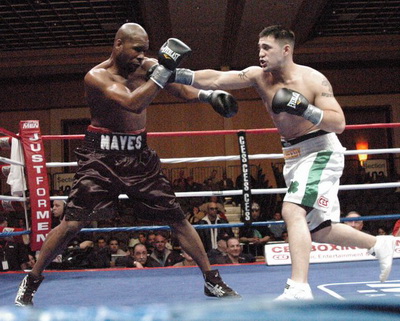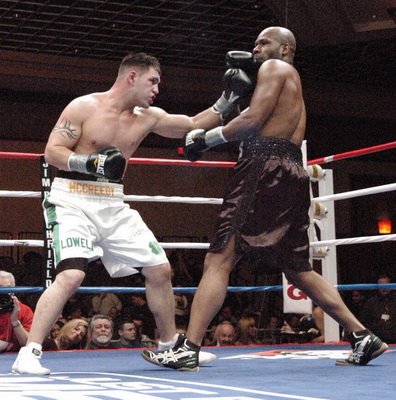 McCreedy, always busy in the ring, and coming straight at his opposition, found Mayes a skilled technician, who could trade jabs and was slick enough to evade the typical downfall experienced by most of McCreedy's victims to date.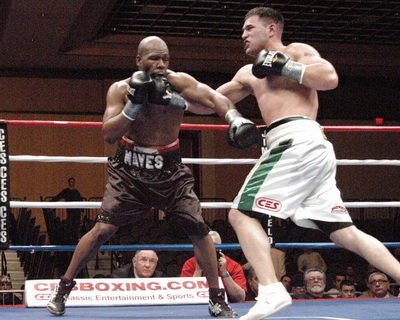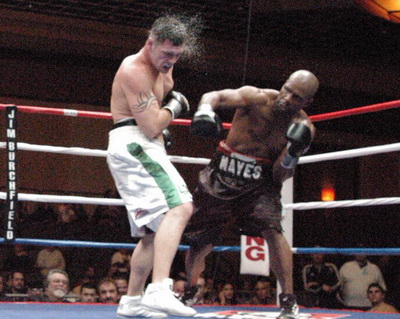 When the final bell rang after six, and score cards were tallied, the judges' gave the nod to Mayes: Judge Steve Epstein 58-56, Judge Glenn Feldman 57-56 , and Judge Steven Schultz 57-56.

Mayes rises to 7-5-1, 4 KO's, while McCreedy suffers only his second defeat and levels at 7-2, 5 KO's. McCreedy is an exciting fighter to watch, has a hell of a following in New England , and is worthy of a closer look.

NEVSKY GOES TO 6-0!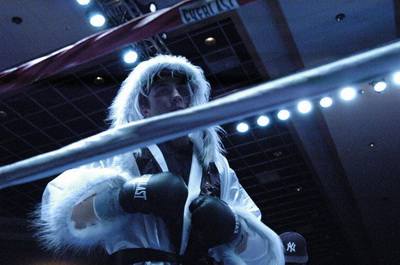 Has anyone else out there noticed: Russian born, Andre Nevsky, is on the move!

Having found his way into the boxing world via the wrestling world, he moved to the United States to better his chances in the ring. He moves his residence around the Commonwealth almost as much as he moves around the ring, having taken roots in Worcester, Clinton, and now reportedly, Boston.

First seen professionally fighting in Worcester, Massachusetts' on the undercard of Butterbean's March 9, 2007 permanent bending of the ring structure at the Palladium, Jimbo Isperduli, the promoter that evening, tipped Burchfield off that this kid was worth a look, after Nevsky beat Montez Wilson, by technical knockout, in the second round.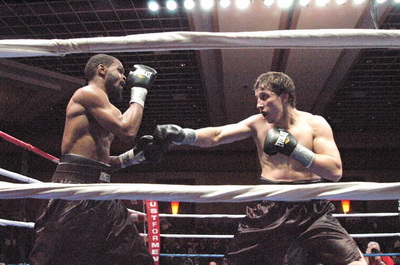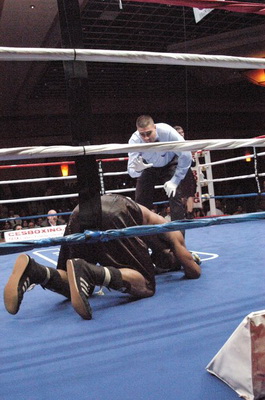 Six fights later, the Russian hasn't stopped, as he continues to dominate, and intimidate, every opponent they put in front of him, this time, a game, but over matched, Fitzgerald Johnson, of Ashboro, North Carolina. Nevsky started at the first bell, his typical come at you offense, and dished out more than Johnson could manage, sending him to the canvas, Russian style. The game North Carolinian showed heart, getting back on his feet to jab his way to the final bell, which rang unanimously for Andre Nevsky, with judges scores at 40-35 thrice.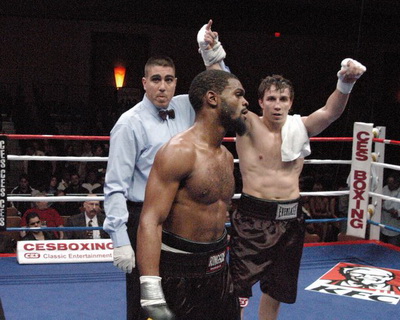 With the win, Nevsky, at 5-0, 3 KO's returns to . . . where are you returning to, Andre? A courageous Fitzgerald Johnson, returns home at 1-4, 1 KO, but with a great fight experience under his belt.


BEAUCHAMP SHINES UNDEFEATED!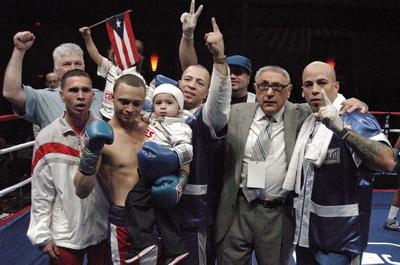 There must be something in the water in Lowell, Massachusetts, that makes fabulous fighters sprout from the area, and Isander Beauchamp is the newest evidence of that!

The pro debut of Rob Bell, from Flint, Michigan was spoiled, as Beauchamp continued on his undefeated boxing career, and the trains not stopping at Twin River.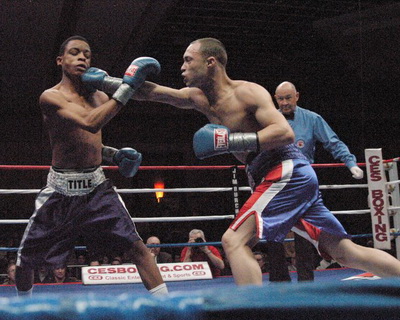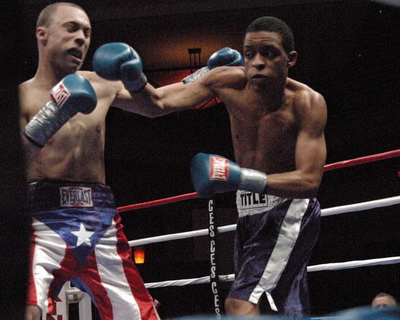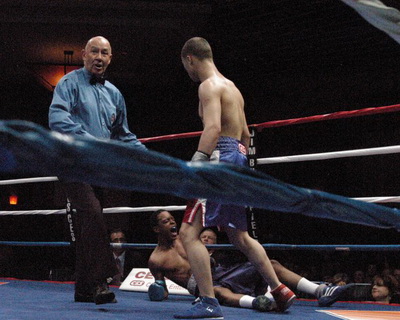 For a round and a half, Beauchamp introduced Bell to the front side of the jab, the pain of a hook, and the taste of the canvas, leaving famed referee, Dick Flaherty, to waive the punishment off at 2:14 of round two, of a scheduled four.

Beauchamp remains undefeated at 4-1, 2 KO's, while Rob Bell returns home to seek his first win elsewhere.

Thanks to Ted Panagiotis for his usual great matchmaking, and to Jimmy Burchfield's Classic Entertainment & Sports, Inc., and his crew, for hosting another exciting boxing event at the Twin River Events Center, in Lincoln, Rhode Island.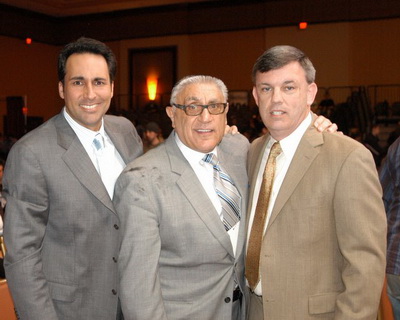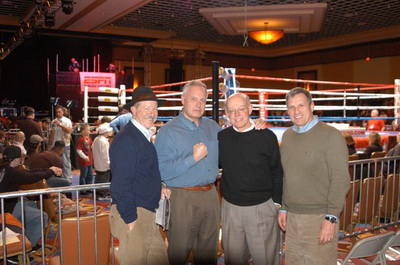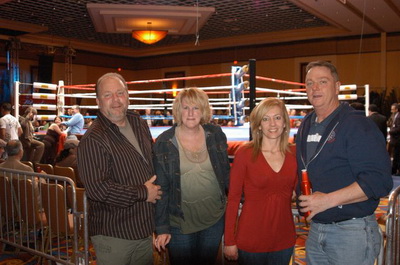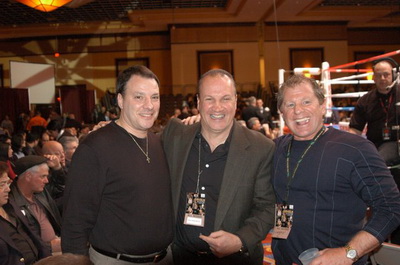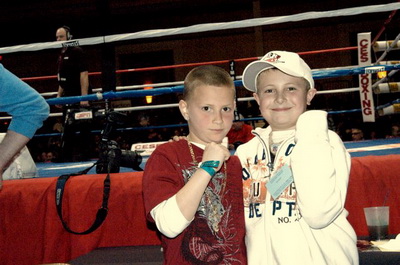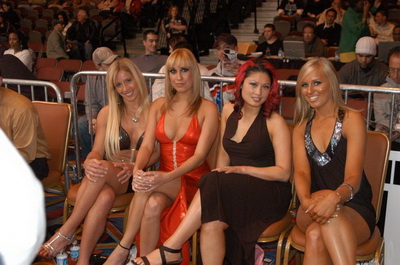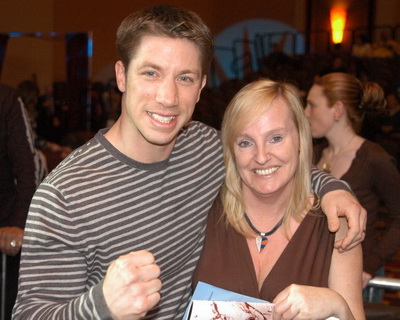 Article posted on 06.04.2008
previous article: Felix Sturm retains title & Euro news