Spina Spoils Whittom's Prediction!
05.04.08 - By Peter Mark Heintzelman, all photos by Peter Mark Heintzelman: At the press conference the day before the match, Whittom had said "we're both heavy punchers, and one of us is going down, but it ain't going to be me.."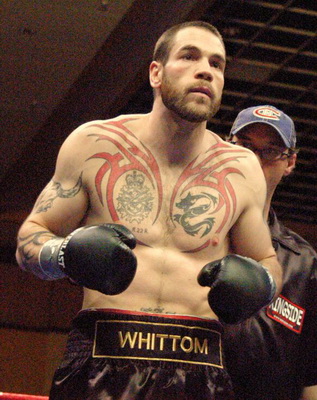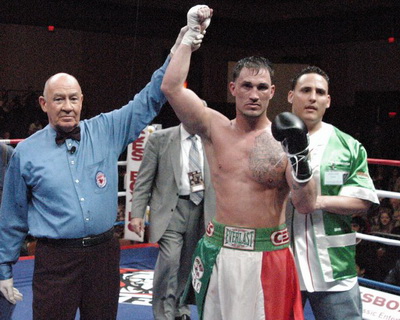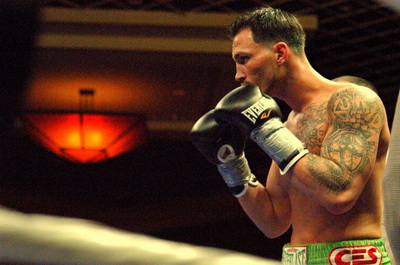 But Hometown favorite, Joey Spina, of Providence, Rhode Island, wasn't listening, and got back on track, against a very difficult opponent, David Whittom, of Lac Beauport, Canada., with a split decision win. Judges scores were: Steve Epstein 58-56 , Glenn Feldman 57-56, and Ed Scunzio 56-57.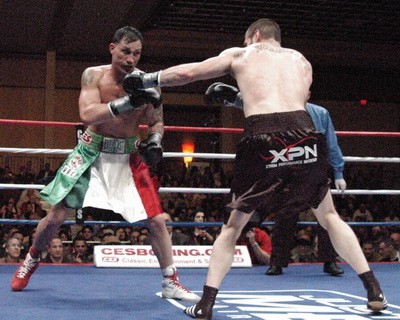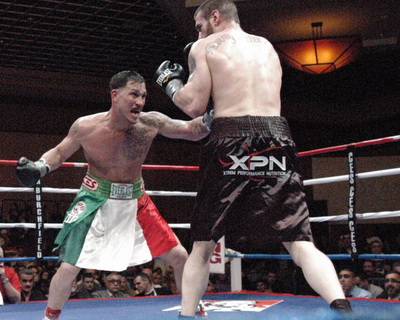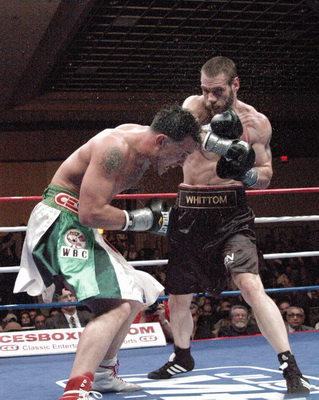 The two pugilists went at it for all six rounds, providing the lively audience with an exciting match up at light heavyweight. They chased each other around the ring, trading jabs and bombs that almost knocked their tattoos off their respective upper bodies. Spina had forecasted, in his presser statements, that he's called the "KO Kid" because that's what he does, knock people out.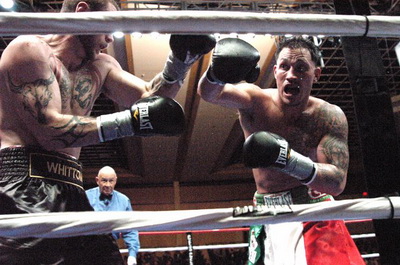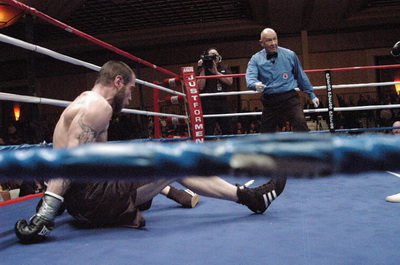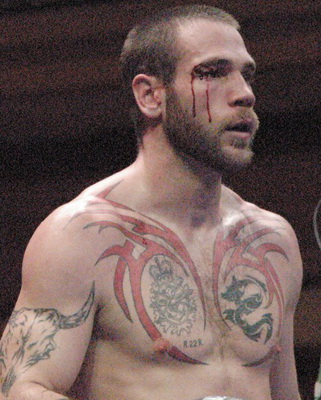 Although he didn't come through with his expectation, he did plant Whittom solidly on the canvas in the fourth. Yet, the Canadian showed great character and got back on his feet and boxed his way through the end of the six rounder.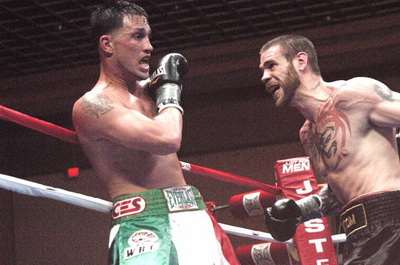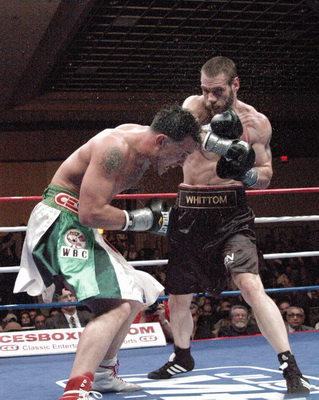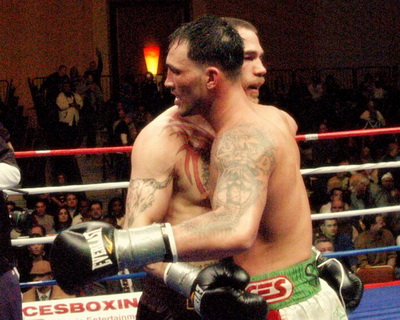 With the win, Spina rises to 22-1-1, 15 KO's, and looked much better than his last match, while David Whittom can return to Canada with head held high, at 10-6-1, 6 KO's.

This would be a great rematch! Article posted on 06.04.2008
previous article: Full Undercard Coverage From Twin River Events Center