Aaron Williams "Awesome" In 17th Win!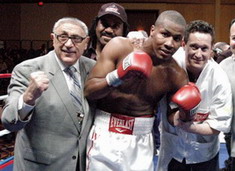 By Peter Mark Heintzelman, Photos by Peter Mark Heintzelman: Unlike the main heavyweight fight, the co-feature, between Aaron Williams, of Las Vegas, and Andre Purlette, of Miami Florida, was worth the price of admission all by itself, despite its brevity. Many in the boxing world, knowing Andre Purlette's background and fierce competitive spirit, with a record of 35 knockouts in 42 fights, with only two losses, had a feeling this was a bad match up for the rising Williams.

But it was Williams' night, as he ended Purlette's five fight winning streak, by technical knock out at 2:50 seconds of the second round, after the fighters treated its audience to a highly skilled performance of boxing technique, trading jabs and hooks to each other's head and body..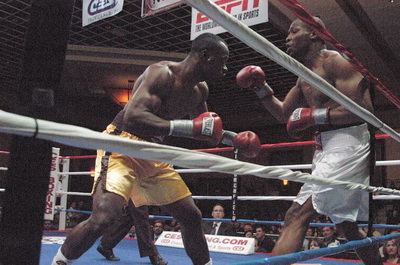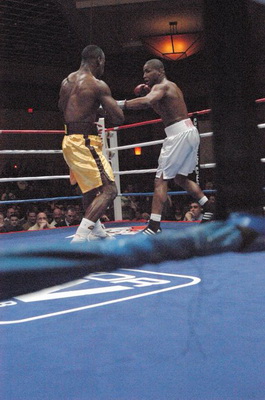 "I want everybody at EastSideBoxing to keep looking out for Awesome Aaron Williams. Come meet the new future of boxing, and new faces!" said the 21 year old Williams.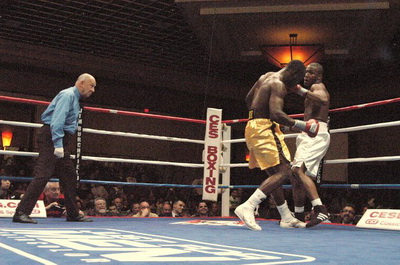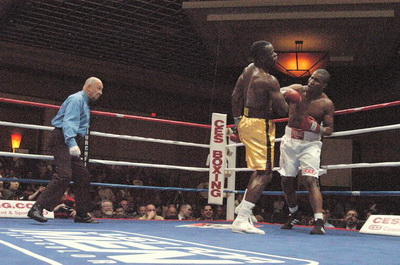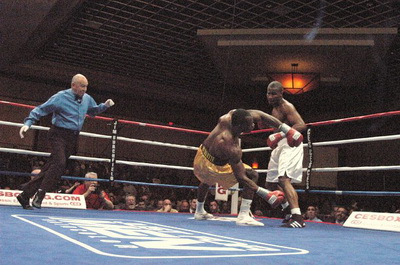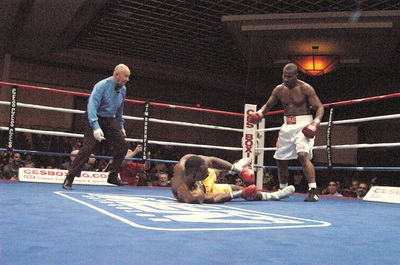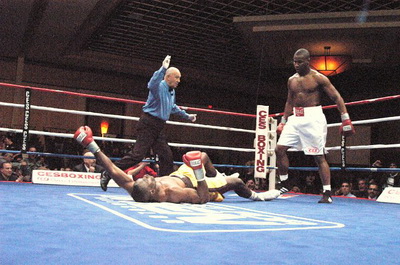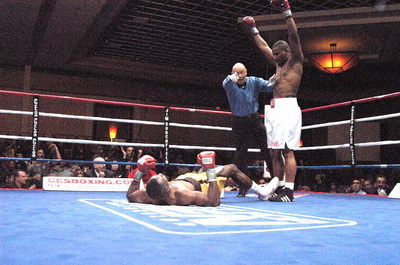 Aaron Williams is property tagged "Awesome," having won twelve bouts in a row, and is known as a boxer-puncher who loves to throw vicious body shots. He has none other than Eddie Mustapha Muhammad working his corner, along with his new managers, the ever watchful, Pat Doljanin and Albert Falcon.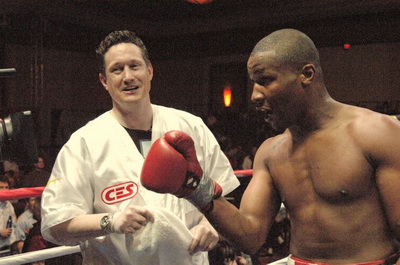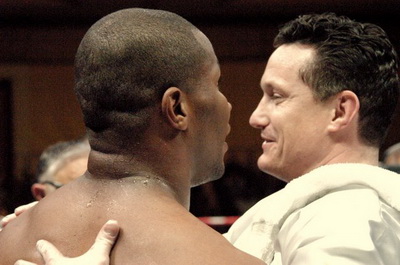 34 year old Purlette, suffering only his third professional loss, returns to New Jersey and Florida, to continue his profession, leveling at 40-3-0, 35 KO's . Aaron Williams gives himself an early birthday present of a new, and phenomenal 17-0-1, 12 KO's record.



Happy Birthday Aaron. Article posted on 07.04.2008
previous article: Diaconu - Henry on April 19 in Romania