Estrada Conquers Mount Whitaker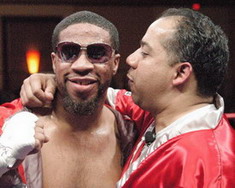 By Peter Mark Heintzelman, Photos by Peter Mark Heintzelman

05.04.08 - On Friday night, in front of a nationwide television audience on ESPN2's Friday Night Fights, Jason "Big Six" Estrada was stepping up, big time. And looking up, big time as well, as he faced 6' 8" Lance "Mount" Whitaker, in ten rounds at heavyweight.

Whitaker, a former NABA, NABO, and WBC Continental Americas' heavyweight champion, from Van Nuys, California, suffered only his 5th defeat, at the hands of Big Six. His pedigree included wins against two world champions, Oleg Maskaev, and "Al" Ice Cole, and a loss to Luan Krasniki, in a heavyweight eliminator in 2005..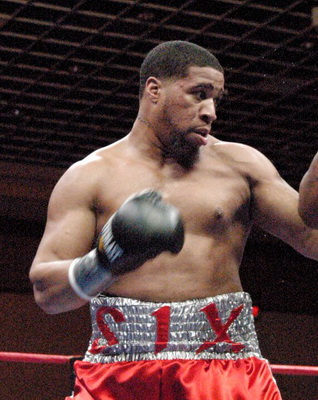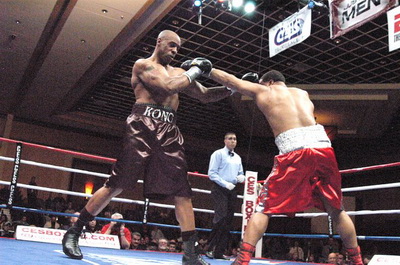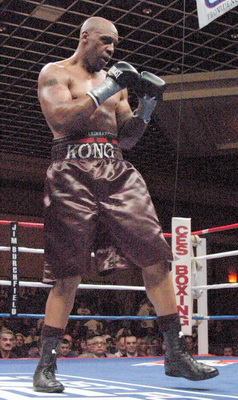 Sporting a black pair of trunk , emblazoned with "KONG" on the front cover, Whitaker was a formidable opponent for Estrada, who is trying to climb into the limelight of the heavyweight division.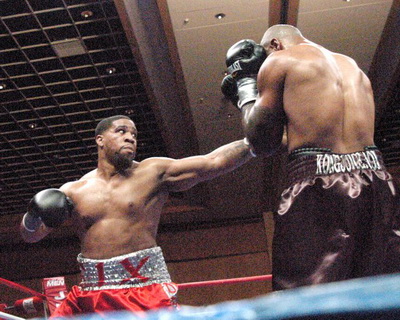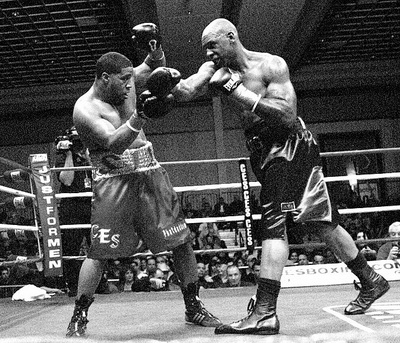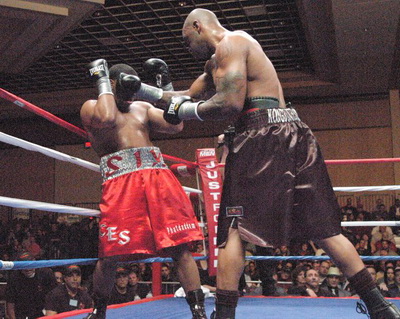 And climb, he did, as Estrada looked up, but never looked back, during ten full rounds of heavyweight pounding. Despite telling EastSideBoxing prior to the fight, that he knew Estrada, like most his foes, would try to get inside, to take away his enormous reach advantage, Whitaker seemed content to fight inside, and let Estrada take away that jab-distance advantage of the big guy.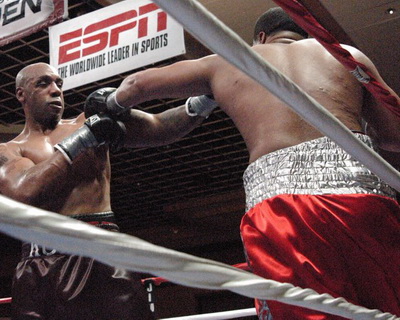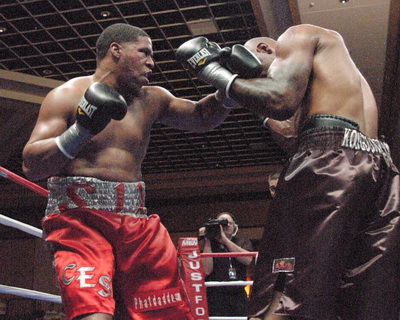 For ten full rounds, Estrada and Whitaker fought inside, head to head, and toe to toe. They traded, what sounded like, heavy bombs to each other's skulls and torsos, but neither appeared in any real trouble through out the fight. Estrada would shift his strategy from trading offensive aggression to sitting back on the ropes, covering his face, and letting Whitaker flail away.

Whitaker, although fairly evenly trading punch numbers with Estrada, just didn't seem to show a heart to fight. It may have had to do with a fairly substantial layoff he had from 2005, when he lost to Sultan Ibragmov, and having only fought once since, in February of this year, gaining a win against Ron Johnson, by one round TKO. The ring rust showed in Whitaker's action, or lack thereof, during the ten rounds at Twin River, not ever really hurting Estrada once.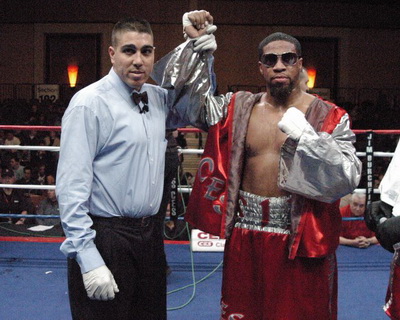 The three judges agreed, awarding Estrada his fifth straight win, by unanimous decision, Judge Ed Scunzio 98-92, judge Steven Schultz 98-92, and judge: Glenn Feldman 97-93. With the win, Jason "Big Six" Estrada, of Providence, Rhode Island, elevates his record to 12-1, 2 KO's.

Whitaker retreats to 32-5-1, 27 KO's. Article posted on 06.04.2008
previous article: Spina Spoils Whittom's Prediction!
next article: Penalosa Defends Title, Finishes Challenger in 8