Reunited: Sven Ottke And Ulli Wegner
Ulli Wegner and Sven Ottke have been reunited. The former IBF/WBA super-middleweight champion will work out under the guidance of his long-time coach to shape up for the May 24 showdown with former world champion Dariusz Michalczewski. Ottke went through the first joint training session in almost four years in Kienbaum on Monday.. "Itīs like heīs never been away," Wegner said of his former star, who retired unbeaten (34-0) in March 2004. "Heīs in great shape. Itīs no surprise he has celebrated so many victories."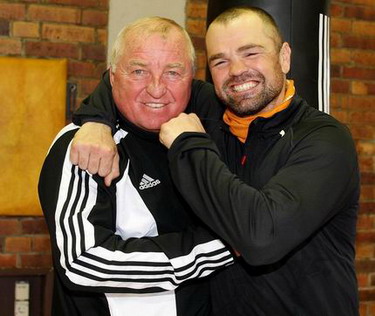 After a quick welcome chat on Monday, Wegner ordered Ottke to join IBF middleweight champion Arthur Abraham and Yoan Pablo Hernandez for an eight-mile run around Lake Liebenberger, which wasnīt a problem at all for the former super-champ. The 40-year-old even extended his first practice session with a few stretching exercises. "Our boxers can learn a lot from him, especially as far as his professional attitude is concerned," Wegner lauded.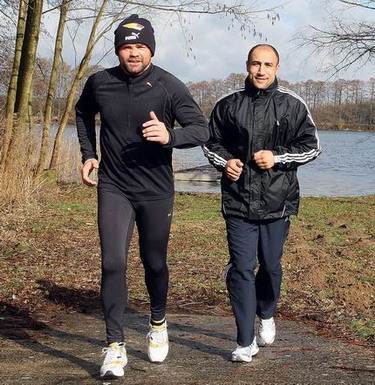 photos by Photo Wende



Ottke was thrilled to work with his mentor again. "Itīs great to be back. Iīm feeling very well and I am very eager to get back into the ring," he stated. Article posted on 26.02.2008
previous article: Vazquez vs Marquez Open Workout Quotes & Photos
If you detect any issues with the legality of this site, problems are always unintentional and will be corrected with notification.
The views and opinions of all writers expressed on Boxing247.com do not necessarily state or reflect those of the Management.
Copyright © 2001- 2015 Boxing247.com - Privacy Policy l Contact