Sultan Ibragimov And Wladimir Klitschko Face Off At The Weigh In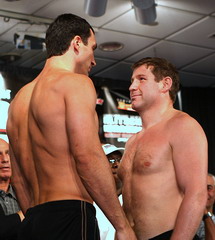 22.02.08 - By Wray Edwards - all photos (c) Wray Edwards/ESB at Madison Square Garden. If you can find a parking space in New York City, you are truly blessed. That done, we enter the theater at MSG where nine years of waiting is about to end. Heavyweight Champion Wladamir Klitschko and Heavyweight Champion Sultan Ibragimov stepped on stage and on the scales to check the beef.

The contest, to be carried by regular HBO with Michael Buffer at the mike, has so many facets it's hard to count them all. Just to name a few, the reach difference, the weight difference, the height difference, the style diference, and the stance difference.

Most feel that the majority of these contrasts favor Klitschko and it would appear at first glance that they are correct. As we see in these pictures there are great contrasts indeed..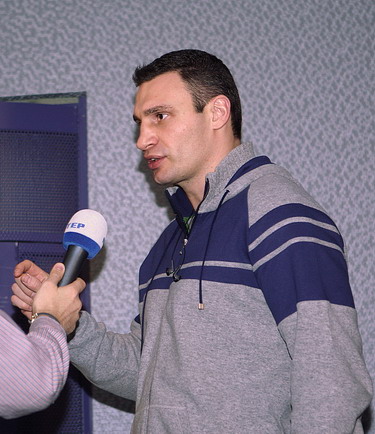 Vitali Klitschko was besieged by throngs of microphone wielding interviewers and camera toting photogs. He was polite and took ample time to answer their questions.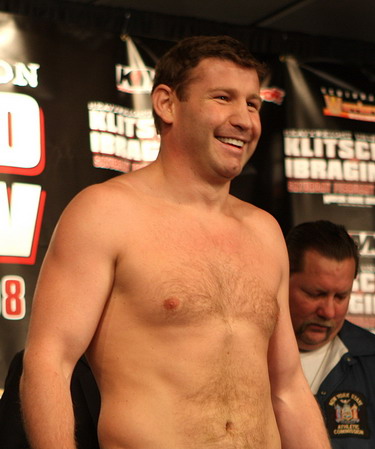 Sultan stepped on the scales first and registered a tidy 218 lbs which is on or about his optimum fighting weight. He seemed pleased with the result.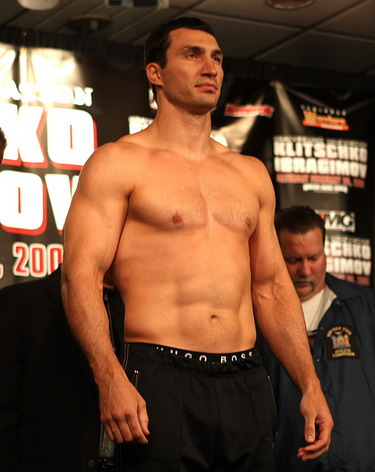 Dr. Hammer bent the meter to a trim 238 which is lean and mean compared to many of his other fight weights...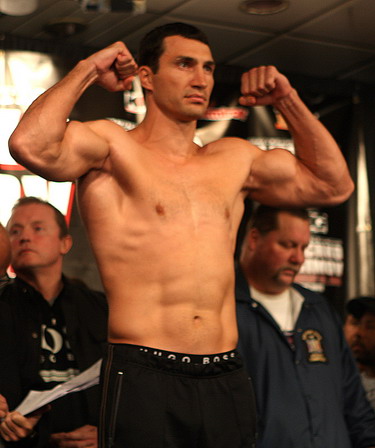 and just for emphasis he bunched 'em up to wow the crowd.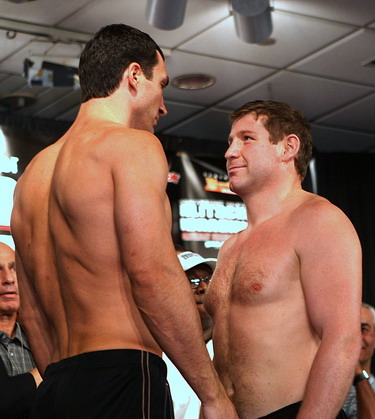 Presently, Sultan is looking up to Wlad. He does not seem intimidated. I imagine he is more interested in "looking down" on the big Ukrainian.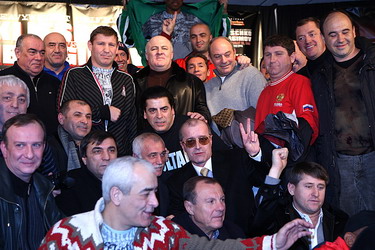 There was a real passel of supporters who posed for their class picture with Sultan, Boris and Sultan's brother.

I must confess a weakness for supporting the underdog (Corrales-Castillo, Elder-Burton, Hatton-Mayweather, etc.). Upsets are generally more exciting than same old-same old endless victories (Giants-Patriots). First though, a good, energetic scrap which goes at least ten rounds and, of course, the best man that night wins cheers, money and respect.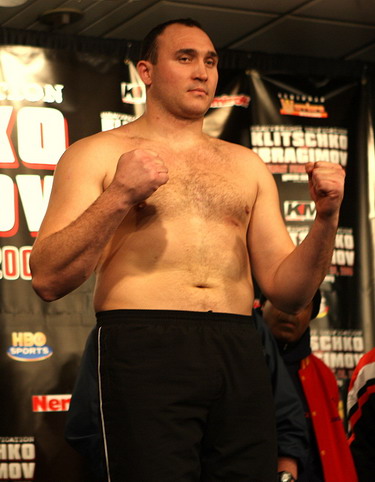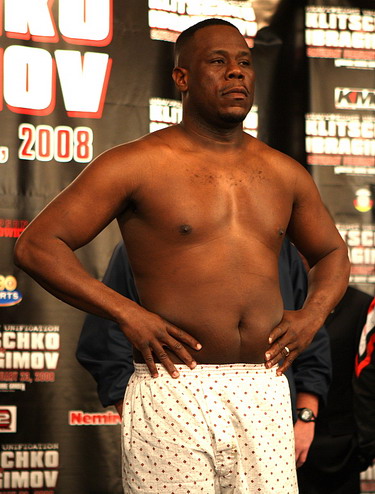 Also on the scales were 300 pound Alexander Ustinov (7-0, 7KO's) from Minsk Belarus and his apparent victim Earl Ladson (13-11-1, 7 Ko's) from Winston-Salem, N.C. who has agreed to party with the big Russian for six rounds.

Both Wladamir and Sultan bring a lot to the table. It will be very interesting to see this bout. Warriors Boxing, Don King Productions and K2 Promotions are to be congratulated for breaking the unification log-jam which has plagued the sport and the HW division for so long. I will do my best to get through the snow for the under card weigh-ins tomorrow. Of special interest is banger John Duddy who returns to the U.S. with his Irish fire. See you at the fights. Article posted on 23.02.2008
previous article: Ahmet Öner: "ARENA's invasion has started tonight!"
next article: John Duddy Leads Ibragimov Klitschko Undercard