Hopkins vs Calzaghe: Bernard Hopkins Invades London
LONDON (February 6, 2008) -- Photos by Kelly "Flash" Swanson: The Ring magazine light heavyweight champion BERNARD HOPKINS landed on the shores of England this morning and took a brief tour of London. Hopkins is in town to meet undefeated and undisputed super middleweight champion Joe Calzaghe at a press conference tomorrow at Planet Hollywood to officially announce their light heavyweight title rumble, scheduled for April 19 in the Planet Hollywood Ring in Las Vegas. Promoted by Golden Boy Promotions, Frank Warren and Planet Hollywood Resort & Casino, Hopkins vs. Calzaghe will be broadcast live nationally on HBO World Championship Boxing.

Hopkins was shadowed by a BBC film crew doing a feature story on the fighter's life. "I have never been to London and stopped by Buckingham Palace in hopes of seeing the Queen herself," said Hopkins. "Although she wasn't home at the time, I did leave her a message letting her know the true 'King of the Ring' was in town."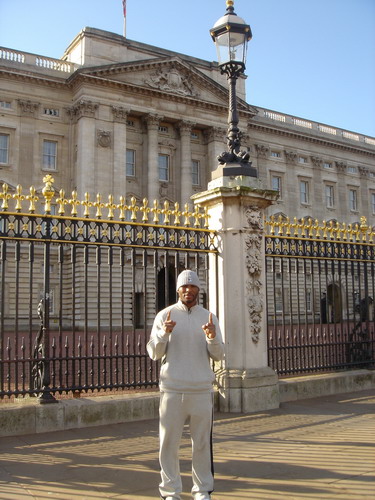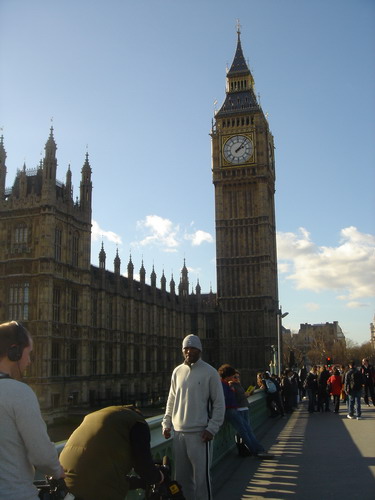 Article posted on 07.02.2008
previous article: Markus Beyer: "I will be world champion again!"
next article: Gamboa going for his first title on February 22nd



If you detect any issues with the legality of this site, problems are always unintentional and will be corrected with notification.
The views and opinions of all writers expressed on Boxing247.com do not necessarily state or reflect those of the Management.
Copyright © 2001- 2015 Boxing247.com - Privacy Policy l Contact