Heavyweight, Tony Grano Dishes Out Meals For The Holidays!
Unbeaten Connecticut heavyweight prospect Tony "TNT" Grano (13-0-1, 11 KO's) dished out much more than powerful right hands and left hooks during this past weekend, as he and longtime friend, Mike Scalise, teamed up with the Council for Children in Crisis to help supply 63 meals to families in need, in the New Haven, Connecticut region..

"I love to give back to the community, and the less fortunate," exclaimed Grano. "It's a great feeling to help a family out that may not have the resources to provide themselves with a nice holiday meal."

Grano and Scalise spent all day Saturday preparing the meals, each including a spiral ham, macaroni and cheese, candied carrots, salad, rolls, and an apple pie. The meals were delivered to the 63 respective families on Sunday morning.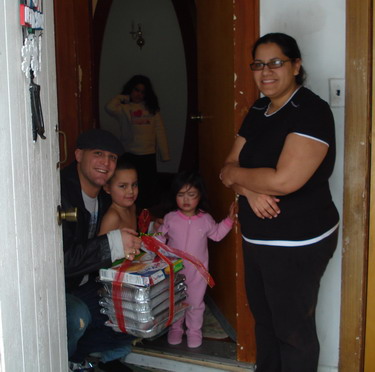 "It was great to see the smiles on the faces of these families, when we provided them with something we all too often may take for granted. Unfortunately, there are many out there who are in need of our help. Hopefully, others will see what Mike and I are trying to do, and take part in helping these more of these families in need." Article posted on 23.12.2007
previous article: Cunningham vs Huck: No Christmas Break for Captain Huck