Huck in top shape and ready for USS Cunningham
Marco "Captain" Huck (19-0, 14 KOs) will be happy to see the back of an exhausting preparation as his December 29 showdown with IBF cruiserweight champion Steve Cunningham (20-1, 10 KOs) is nearing. The undefeated 23-year-old has spent the last couple of weeks in training camp in Kienbaum. The tiny village, which in former times served as a well-known training base for East German star athletes, is located 20 miles east of Berlin. "There is nothing going on here so all I could do was practice," Huck said. "I canīt wait to get out and finally take on Cunningham. He has been on my mind all the time.."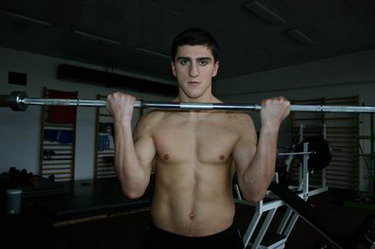 December 29 will be a special day for Huck in more ways than just one. His first world title fight will also mark his first appearance in front of his hometown fans in Bielefeld. Tickets have been selling fast, and Huck will be sure to count on frenetic support in the city he grew up in. "That will be something special," Huck said. "There will be many people supporting me. I wonīt let them down. The belt stays in Germany."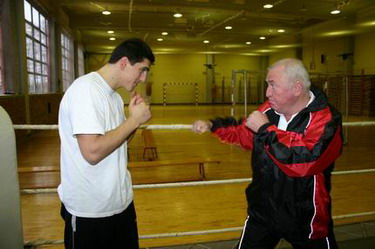 To be in prime shape, Huck has gone through exhilarating practice sessions in Kienbaum under the guidance of Ulli Wegner, who has put his youngster through tough drills. "Itīs part of the job," Huck said. "Itīs been very hard but very good. Iīm in top shape."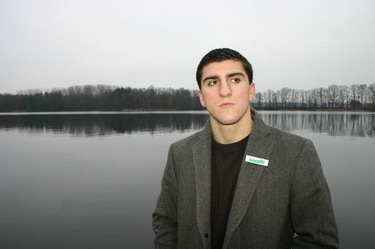 And he added: "So many champions have trained in Kienbaum. I have no doubts that on December 29 I will be a world champion myself."

all photos by Sauerland Event Article posted on 21.12.2007
previous article: Bob Mirovic sacks Angelo Hyder
next article: Mitchell Rose: The Man Who Stopped Butterbean And Tangled With Tyson Now Writes A Book