Gamboa, Barthelemy To Give US-debuts On Miranda Card
arena's Olympic Champions Yuriorkis Gamboa and Yan Barthelemy will give their US-debuts in Hollywood, Florida. Barthelemy wants to score his third win in his third pro-fight. At today's official weigh-in the 27-year-old Cuban brought 117.5 lbs. His opponent Kevin Hudgins from Pensacola, Florida was overweighed at 119.75 lbs., which means that he had to lose another two pounds within two hours to make the limit of 118 lbs..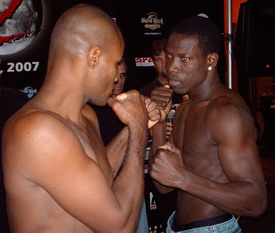 Tomorrow Gamboa (129.5 lbs.) and his opponent Adailton de Jesus (128.5 lbs.) had no weight-problems for their clash in super featherweight (limit 130 lbs.). For Gamboa the clash with the strong Brazilian (19-2-0, 17 ko) is the fourth fight within eight weeks. His last bout was less than two weeks ago. On October 19th the 25-year-old Cuban tko'd Ethiopia's Samuel Kebede (who was at 25-1-0 before facing Gamboa) in Berlin in round 2. Now he is facing tough competition again – de Jesus is No. 11 in WBO World rankings.

Gamboa: "It's nothing special for me to do a lot of fights in a short period of time. And it's nothing special to fight against the best of the world either. As amateurs we sometimes fought three or even five times a week. Why should I slow down as professional? I want to go to the top of the world as fast as possible. I want to become World Champion to earn lots of money for me and my family."

In Florida Gamboa spends all his spare time with his wife Dunia and daughter Brenda. Gamboa: "I love them, they mean everything to me. Dunia is so supportive. When I have to lose weight before a fight she is fasting with me. And Brenda is our pride and joy anyways. She is as full of energy and power as I am."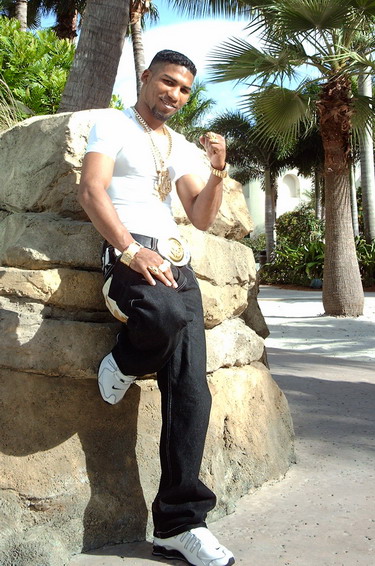 The show in Hard Rock Hotel will be hosted by Seminole Warriors Boxing. In the main event Edison "Pantera" Miranda (22-2-0) wants to rehabilitate for his tko-loss against Kelly Pavlik in May by beating Costa Rica's Henry Porras (33-6-1).

The co-main event features unbeaten James "Buddy" McGirt jr. (son of trainer-legend "Buddy" McGirt sen.) who is seeking to score his 17th consecutive win in his 17th pro-fight against Jason Naugler from Canada. The show starts tomorrow (Tuesday, October 30th) at 7:30 pm. There are still some tickets available at the counter. Article posted on 29.10.2007
previous article: Ian Napa vs. Martin Power 2
next article: Ike Ibeabuchi - The Return of the King, or is it?