Klitschko, Brewster Press Training Photos and Report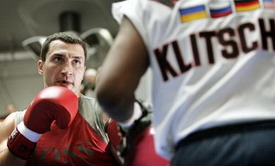 04.07.07 - Photos & report courtesy of Klitschko.com - The second part of the pre-fight activities is an open workout or more commonly known as the press training. In the old days it started out as a boxers' desire to put on a show before the fight for boxing fans. Though today it has turned into a mass media event, with so many journalists and media representatives, there's barely enough room for a few fans.

That's just what happened today at two o'clock, where the press training was held inside the Mercedes-Benz Shopping Center in Kohl. Inside the hall a ring was set up next to sparkling models of Mercedes cars. As always the challenger was the first to train inside the ring, followed by Wladimir..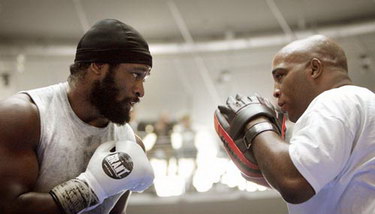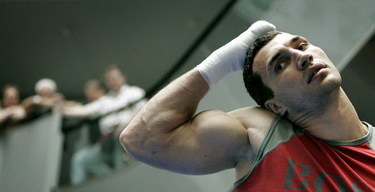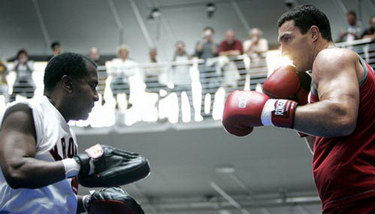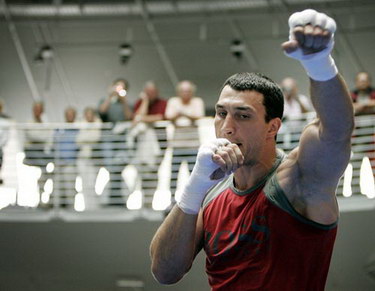 Press training started half an hour late, since Lamon was running late. By the time he did arrive, it was already Wladimir's scheduled time. So Brewster with his team, along with Wladimir, went to a side and spent five minutes working out the framework and schedule of the press workout. Once they finished, Lamon took an elevator down to the main hall where a ring was set up. Wladimir stayed behind in the manager's office for the next forty minutes.

Lamon entered the ring, and took another five minutes talking to his trainer Buddy McGirt. Then Brewster completely turned all his attention on putting on a great press workout. He looked very concentrated as Buddy wrapped his hands.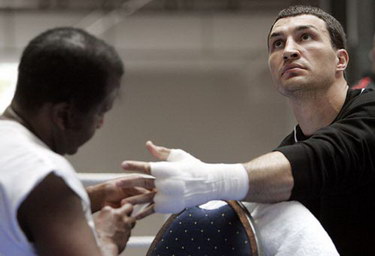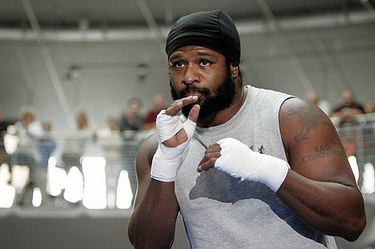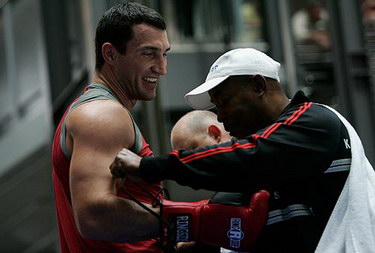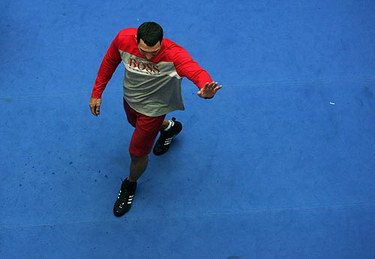 Next, Lamon stretched and moved around the ring, as Buddy prepared equipment for their training. After warm-up Lamon carried out a couple of rounds shadow boxing, while at the same time waving his hands to boxing fans. From shadow boxing, he moved on to mitts and finished with a jump rope.
With his training over, Lamon proceeded to give out autographs and interviews. He then thanked everyone and departed.

Wladimir came down, as Red Hot Chili Peppers - Can't Stop song was playing in the background.
Once he entered the ring, he welcomed everyone and had his hands wrapped by Emmanuel Steward. As always Emmanuel explained to the media what and why he was doing.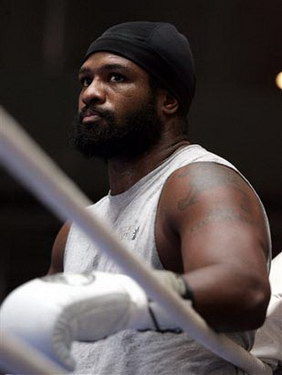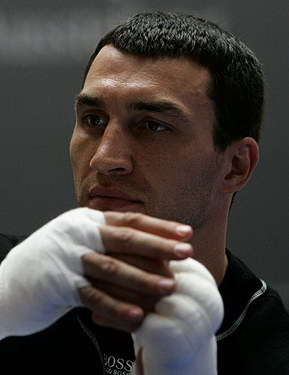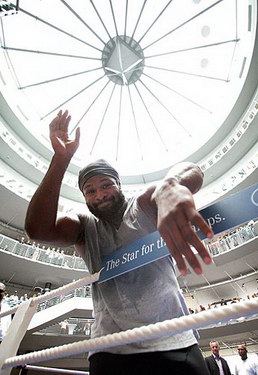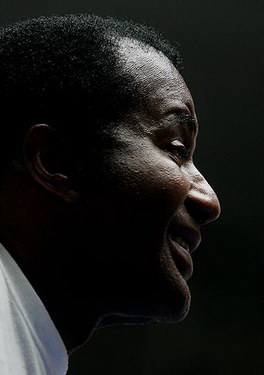 As Emmanuel finished with hand wraps, Wladimir carried out a ten-minute warm-up and was kneaded by his physiatrist. Then, Wladimir carried two rounds of shadow boxing and then a few more with boxing mitts. Once again his physiatrist worked on his hands.

After that Wladimir surprised everyone by inviting all the children into the ring. As they all filled up the ring, Wladimir had them do the warm up and then taught them the basics of boxing. Their delighted parents were on top of one another, trying to take as many pictures of this memorable moment. It's not often you get coached by a world heavyweight champion.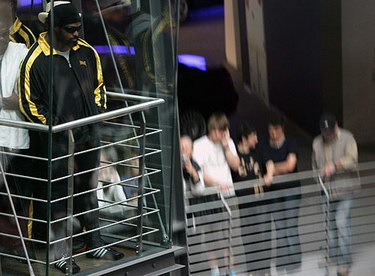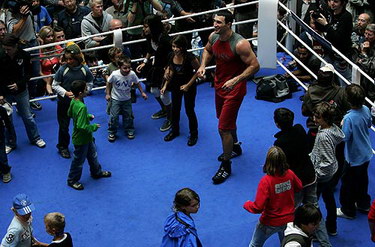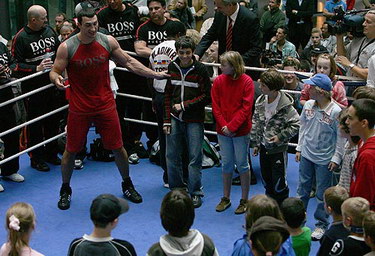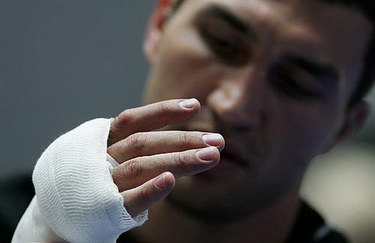 After a twenty-minute lesson, Wladimir thanked his "students" wishing them the best in health, school and life.

When Wladimir finished his press training, the management of the Mercedes-Benz Shopping Center in Kohl presented Wladimir with set of golfing club. Wladimir in turned gave them his signed boxing gloves.

After several interviews and autographs, Wladimir departed.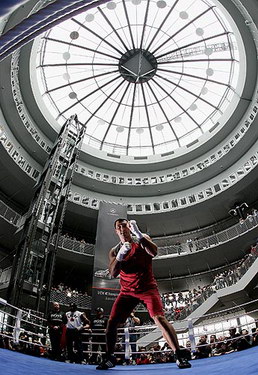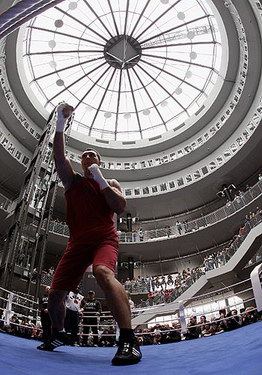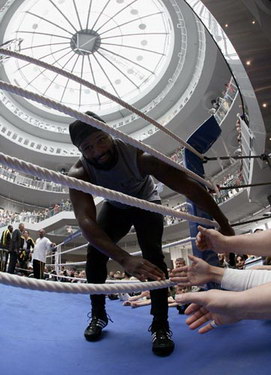 Article posted on 04.07.2007
previous article: David Diaz Featured Guest of Chicago Fire Saturday Night, July 7th