Alcine, Darchinyan Open Workout Quotes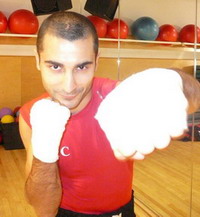 04.07.07 - Photos: Ed Keenan/EMC - Four super-exciting, world-class fighters with a combined record of 98-1 with 69 knockouts will be featured in a sensational world championship doubleheader this Saturday, July 7, on SHOWTIME (9 p.m. ET/PT, delayed on the west coast). In a battle of unbeatens in the SHOWTIME CHAMPIONSHIP BOXING main event, popular local favorite "Tremendous" Travis Simms (25-0, 19 KOs) of Norwalk, Conn., defends his WBA super welterweight title against supremely-confident No. 1 contender and mandatory challenger Joachim "Ti-Joa" Alcine (28-0, 18 KOs) of Montreal, by way of Haiti.

"The Lord of the Flys," undefeated, hard-hitting Vic "The Raging Bull'' Darchinyan (28-0, 22 KOs), of Sydney, Australia, via Armenia, risks his IBF/IBO flyweight belts against once-beaten, world-ranked Filipino Nonito "Flash" Donaire (17-1, 10 KOs) in the co-feature. The event is promoted by Don King Productions with Darchinyan-Donaire being promoted in association with Gary Shaw Promotions, LLC..

A domestically non-televised third world championship will also be presented Saturday on "Fistic Fireworks" when former IBF super fly champ Luis Perez (24-1, 15 KOs), from Managua, Nicaragua, will tangle with Genaro Garcia (35-5, 20 KOs) for the vacant IBF bantamweight title.

Tickets, priced at $35, $50, $100 and $200, with a limited number of ringside seats at $350, are on sale now to those age 18 and older at Arena at Harbor Yard box office (Information Line: 203-345-2400), all Ticketmaster outlets, on-line at ticketmaster.com or by charging by phone at (203) 368-1000, (203) 624-0033, (860) 525-4500 or (203) 744-8100.

Here is what Alcine and Darchinyan had to say after their open media workouts Tuesday:

JOACHIM ALCINE

"I have nothing against Travis Simms.  If he feels he needs to try to intimidate me with words before the fight it's because he's nervous.  I respect his punch but I plan to be quick enough and in the right position to avoid his power.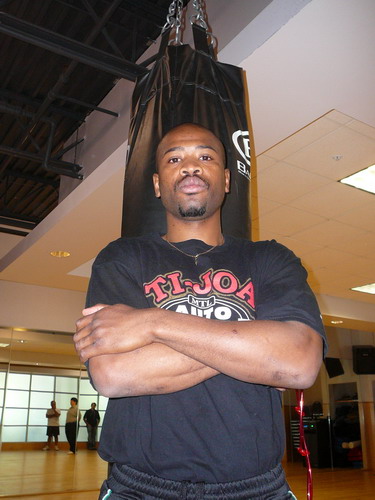 "Travis can say whatever he wants to about the abilities of the fighters I have faced.  He underestimates me.  After the fight he will know that he underestimated me.

"I'm faster than Travis.  Physically, I think I am stronger than he is.  It's difficult for an orthodox fighter to land his jab against a southpaw but I'm fast enough to do it.

"In his last fight I noticed he likes to sit down and set his feet before he throws his big left hand.  I'm not going to let him do that.  I plan to move or touch him before he sets his feet to throw off his rhythm.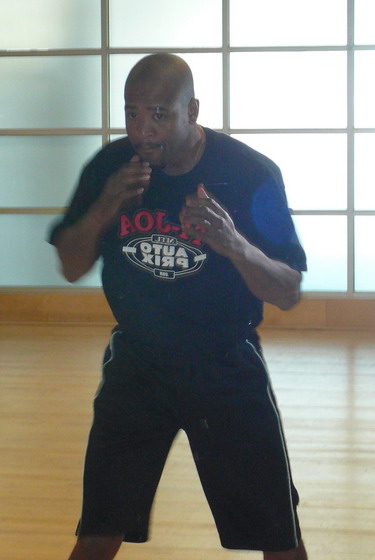 "He won't be able to keep up with me. I'm in too good of physical condition for him. I've trained so hard. I'm willing to die in the ring in pursuit of my goal to become super welter world champ. My stamina is such that the way I start the fight will be the same as when I finish. I get stronger as the fight goes on.

"I have a lot of kids who follow me in Montreal. I am trying to help them find their way in life.  They look up to me. Those kids; my wife and kids; my mom; and my extended family in Haiti will all be with me on Saturday helping me to win the fight.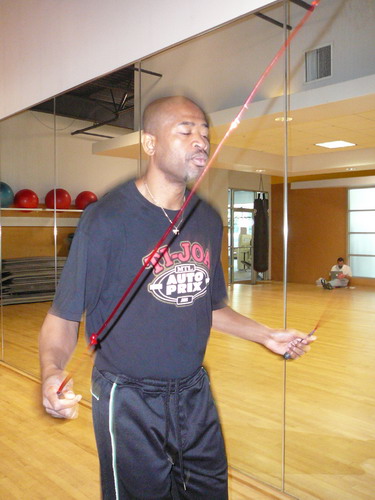 "I'm where I'm supposed to be. I've waited so long. I've won my fights. Saturday's my night to shine."


VIC DARCHINYAN

"People need to understand it is very important for me to win EVERY fight by knockout and I am still upset my fight against Glenn Donaire wound up as a technical decision win for me.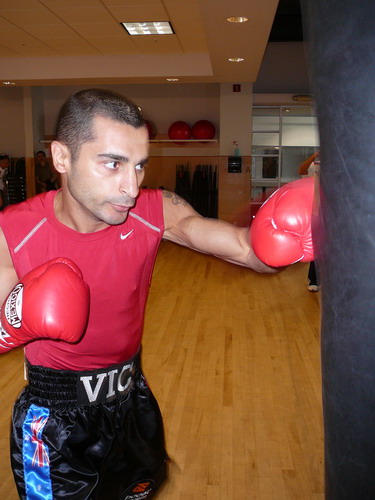 "Glenn Donaire flat out quit on me. Nonito is a good kid and definitely a better fighter than his brother, but once he feels my power, he is going to wish he was someplace else. No one can withstand my power.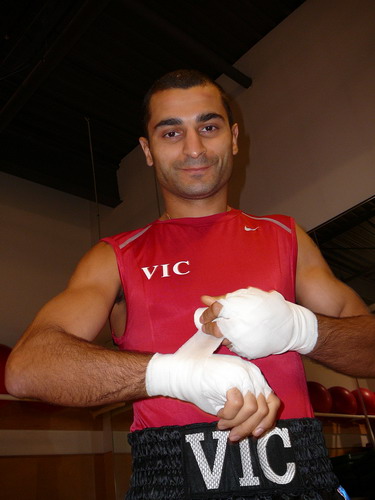 "I had a good, long amateur career so if you want me to box, I can box. I'm not one-dimensional. But people want action. They want knockouts. That's what they remember and that's why I fight like I do. Sometimes, I allow a guy to hit me so he thinks he can, and then I nail him the next time.

"I will fight anyone. But I want challenges. I am tired of dealing with other champions who just talk about fighting. I want guys who truly believe they can beat me. If it means going up to 130 pounds, I will. I'm not sure people have seen the best of me because I have not been in with anyone who has truly tested me.

"He's OK now, so I can see this: But before my fight with (Victor) Burgos, I said I was going to knock him out in the first round. But when he made a cut-throat gesture to me at the weigh-in, I decided I was going to punish him. Watch the tapes; I was just throwing one punch at a time -- to punish him. That is what I am going to do to Nonito Donaire on Saturday – punish him.'' Article posted on 04.07.2007
previous article: Bernard Hopkins/Winky Wright make own Declaration