Sam vs McCall On June 16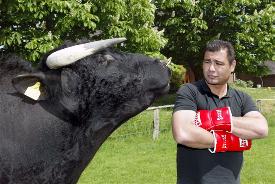 Pictures of "the Bull from the Bosporus" Sinan Samil Sam with living Black-Welsh-bull "Lemming" (Photos: J.A. Treptow).

Ahmet Öner presents his best and biggest guys on June 16th in Ankara, Turkey. The arena show will be the first event in Turkey since professional boxing has been banned by the Turkish government in 1980. The main event of the night features Sinan Samil Sam who is a national hero in his country.

"Sinan's fight will be absolutely fantastic", states Öner. And it really promises to be as the "Bull from the Bosporus" faces "The Atomic Bull" Oliver McCall in what is called the "Bull fight at the Bosporus". In other words, WBC's no. 2 ranked Sam faces no. 4 ranked McCall. The winner will get a shot at the WBC Heavyweight Championship..

"I will not pass up this golden opportunity", states Sinan Samil Sam. "I know that I have to beat McCall, and I know that I will beat him."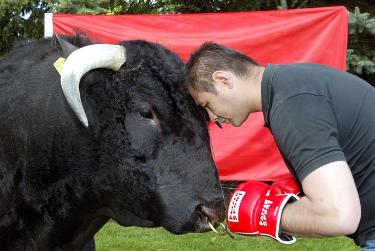 Former World Cruiserweight Champion Juan Carlos Gomez is also heading for a victory against his opponent Dennis Bakhtov from St. Petersburg. "I want to go to the top in the WBA rankings as fast as possible to fight for a championship belt again", states Gomez. "And this Russian will not stop me on my way."

The second pro-fight of Olypmic Champion Odlanier Solis promises to be another highlight of the night. After he knocked out German Champion Andreas Sidon after only 42 seconds in his sensational pro debut, the Cuban now faces former Universum-fighter Alex Mazikin (Ukraine).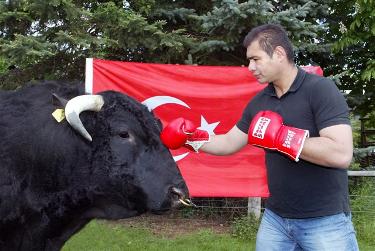 The "heavy night" in Ankara is completed by former World Heavyweight Champion Herbie Hide as well as German rising stars Steffen Kretschmann and Konstantin Airich.

In addition to that, Cuban Olympic Champions Yan Barthelemy (Flyweight) and Yuriorkis Gamboa (Featherweight) will continue their campaigns to become World Champions. Last but not least arena presents the fanatic Turkish audience two other local heroes in Mustafa Karagol (Middleweight, 5 times Turkish Champion) and "Mini-Tyson" Selcuk Aydin (Super Lightweight, 15 times Turkish Champion).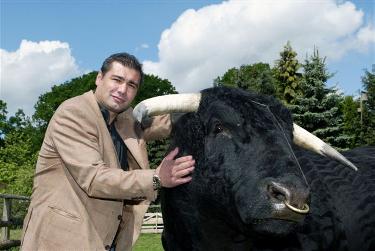 German boxing fans can follow the action live on pay-TV network Premiere. The show in Ankara will be the first arena event to be broadcasted live in German television. Ahmet Öner: "Premiere is the best German TV channel for boxing as well as for sports in general. They are already showing the football Champions League, from June 16th on they will be presenting the boxing Champions League as well." Article posted on 30.05.2007
previous article: Judah/Cotto: MSG forced to open more seats
If you detect any issues with the legality of this site, problems are always unintentional and will be corrected with notification.
The views and opinions of all writers expressed on Boxing247.com do not necessarily state or reflect those of the Management.
Copyright © 2001- 2015 Boxing247.com - Privacy Policy l Contact