Diego "Chico" Corrales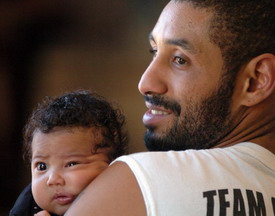 09.05.07 - By KIRK LANG, Photos by Naoki Fukuda/WBC: Diego Corrales, who would rather have died in the ring than quit like Acelino Freitas did two weeks ago against WBA-WBO lightweight champion Juan Diaz – and like Freitas quit against Corrales three years earlier – was one of boxing's ultimate warriors.

His tragic life was cut short Monday night as a result of a motorcycle accident near his home in Las Vegas. You will be missed Diego.

Saturday night's fight between Oscar de la Hoya and Floyd Mayweather was billed as a match-up that could possibly save boxing. No one fight can save boxing, especially when the general public craves action and de la Hoya and Mayweather engage in a less than thrilling affair. However, Corrales, throughout his career, gave boxing fans and non-boxing fans countless action-packed and thrilling fights. Heck, he probably converted casual fans into die-hard enthusiasts of the Sweet Science.. Even when Corrales was outclassed, such as when he was knocked down by Mayweather five times in 2001 and the fight was stopped, Corrales nearly pushed one of his corner men off the ring in a fit of anger over the stoppage. Even though Mayweather would likely scored a true knockout or forced a stoppage by the referee, Corrales wanted to go out on his shield, not by surrender on the part of his corner.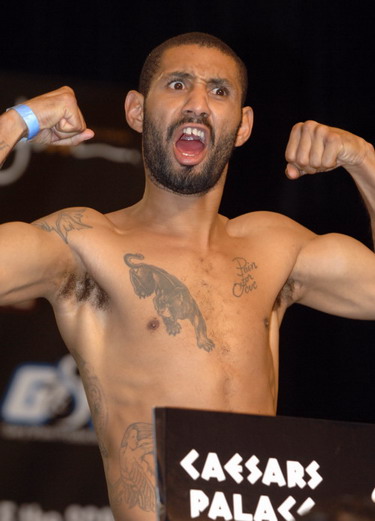 Corrales might not be considered an all-time great when boxing historians pore over his career accomplishments but he was good enough that when he faced off against Mayweather in a battle of undefeated junior lightweight champions [Corrales gave up the IBF 130-pound belt prior to facing Mayweather for the WBC version], half of the boxing media was picking Corrales to defeat "Pretty Boy" Floyd. Mayweather-Corrales was what they call a "pick 'em fight."

Leading up to Mayweather, Corrales, tall and skinny but packing true knockout power, became one to watch. He won the IBF junior lightweight title with a 7th-round TKO of previously unbeaten Roberto Garcia. He then dominated or destroyed everyone they put in his path. He won a 12-round decision over the always tough John Brown (who even Shane Mosley didn't look great against) in December 1999; stopped Derrick Gainer in three rounds in March 2000 (Gainer would become a world champion later in the year); scored a 10th round knockout of Justin Juuko and scored three knockdowns of a prime Angel Manfredy before the fight was halted in the third frame. Mayweather came after Manfredy and then came a domestic abuse charge that led to Corrales not fighting for two years. He made his comeback in January 2003 and after reeling off a handful of knockout victories, Corrales, one year later, felt he was ready for former and future world champion Joel Casamayor, who was one of the slickest fighters in the sport. In a see-saw battle – Casmayor was down once and Corrales was down twice – the fun ended in the sixth round due to a bad cut inside Corrales' mouth that was blamed on the mouthpiece.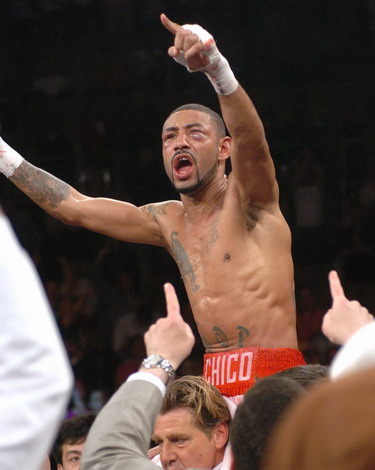 In the rematch five months later, Corrales got redemption – and the WBO junior lightweight belt – with a split decision victory over Casmayor. While Corrales is known as a big puncher, he also had serious boxing skills when he wasn't lured into going toe-to-toe. Against Casamayor in the rematch, Corrales worked his jab to perfection to seal victory. Casamayor was more competitive in the later rounds but it was too little too late. One fight later, in August 2004, Corrales won another belt – the WBO lightweight title - with a power-punching display that made Brazilian Acelino Freitas pull a "No Mas" after having been dropped in the eighth, ninth and 10th rounds. It was a big come-from-behind victory for Corrales, who was drastically behind on the scorecards due to Freitas' beautiful hit and run strategy.

But Corrales' biggest and most memorable come-from-behind victory was his next fight, a 10th round TKO of Jose Luis Castillo for the WBC 135-pound championship. That would make three belts (WBO or WBC variety) in three fights for Corrales. However, Corrales-Castillo will not be remembered for what belt was on the line. It will be remembered for its fistic brutality round-after-round and Corrales' improbable victory when he was on the verge of getting knocked out. It was considered the best fight of 2005 as well as one of the best fights of all-time. In the 10th round, Castillo dropped Corrales twice but each time Corrales hit the canvas, he spat out his mouthpiece. Corrales had a point taken away from him but he got up from the second knockdown to nail Castillo with a perfect right hand. He then trapped his adversary along the ropes and hammered away until away until referee Tony Weeks stepped in to stop the beating.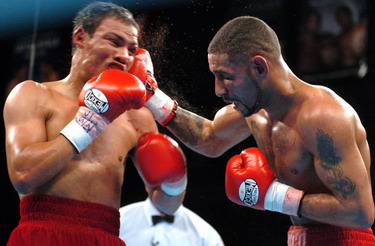 Corrales would lose a rematch to Castillo. Castillo came in more than three pounds over the contracted weight limit of 135 pounds but a deal was made which included giving Corrales of Castillo's prize money. As such, Corrales decided not to pack up his bags and leave. However, he would lose the rematch via a fourth-round knockout. He was dropped by a left hook and was too wobbly upon getting to his feet for the referee to allow the fight to continue.

After his two-fight series with Castillo, Corrales would lose an October 2006 rubber match to Casmayor and a 10-round unanimous decision to 147-pound contender Joshua Clottey last month. Against Clottey, Corrales was attempting to conquer a third division – the welterweight ranks. However, Clottey proved too tough for him. He wobbled Corrales on numerous occasions and dropped him in the ninth and 10th rounds. It appeared that Corrales was in danger of getting stopped.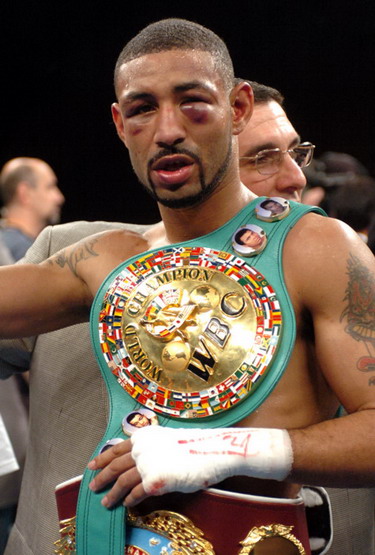 However, Diego's will kept him around to hear the final bell in what would turn out to be his final bout. His career record stands at 40-5 (33). In his 11-year-career, Corrales scored a lot of knockdowns and knockouts. He also tasted the canvas plenty of times himself. But he always made an effort to get up off the floor. While some fighters have taken the easy route and stayed down, that wasn't in Corrales' nature. In addition to his vaunted power that could change the tide of a fight, Diego "Chico" Corrales will be forever remembered for his tremendous heart. Article posted on 09.05.2007
previous article: Interview with Boxing Judge Chuck Giampa, Ringside for Mayweather vs. De La Hoya