Odlanier Solis: Sensational pro-debut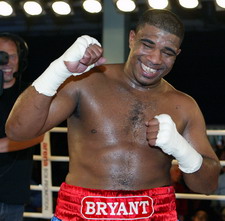 27.04.07 - (Pictures of Odlanier Solis, Yuirorkis Gamboa, Yan Barthelemy and Herbie Hide by J.A. Treptow) - Cuba's Olympic Champion Odlanier Solis started his professional career with a 1st round k.o. victory over the reigning German Champion Andreas Sidon. Solis knocked Sidon down twice with the right hook in only 47 seconds.

Manager Ahmet Öner: "That was boxing at its best. I am looking forward to Solis' next fight in Ankara, Turkey on June 16th."

Arena's other two Olympic Champions Yan Barthelemy and Yuriorkis Gamboa impressed in their pro debuts as well. They both won after four rounds by unified decision after having their opponents down in round 4.

Former World Heavyweight Champion Herbie Hide had some problems with his opponent Pvel Polakovic from Czech Republic. But in the end the "Dancing Destroyer" knocked out Polakovic in round 6..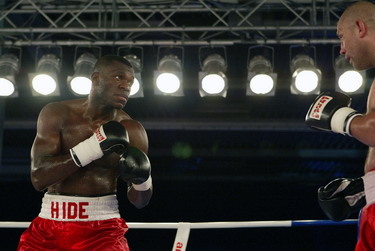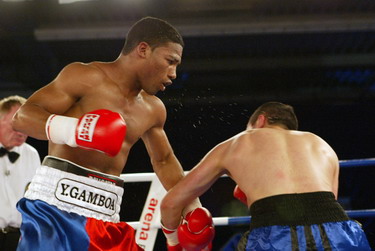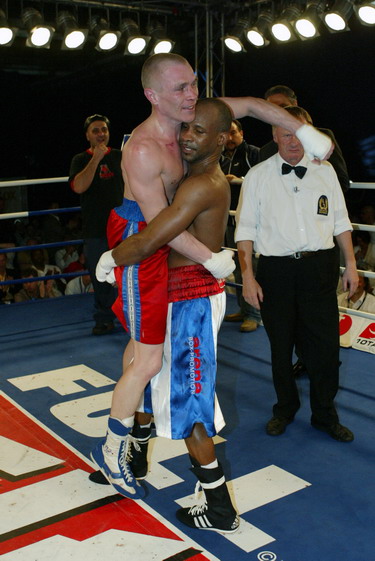 Article posted on 28.04.2007
previous article: De La Hoya vs. Mayweather: Money, Money, Money, Money.... Mooooooney
next article: Heavyweight David Haye Crushes Tomasz Bonin In One