One of Boxing's Professional Cut Men: "Big George" Stops Big Cuts
21.03.07 - by David Pambianchi: Oblivious to what goes on in the corner, many spectators analyze, perhaps simply gossip about what just happened in the ring, thinking only that the fighter receives some up-to-the-minute advice from trainers, a quick rest, sponge bath and a chance to spit. But as a boxer, if the panic call goes out for the Cut-Man, then you feel a lot better as "Big George Mitchell" jumps through the ropes or towers over your corner. Six foot seven, 275 lbs., master bleed stopper and fight saver, Big George rules the ringside for over ten years..

With good instructors and experience comes all the quick-fix tricks out there, Enswell cold stainless steal, frozen ice cream scoopers flat and cupped for the eye socket, 3 different Vaseline's on the arm, cue tips with adrenaline, makeshift patches of hair, whatever it takes to stop the red-flow and keep swelling down, especially if an eye starts to shut. Amid the shouting fans, knocks and bells, corner commotion, and preparing the fighter to return to battle, getting blood to stop seeping from a boxer's face requires skill and speed. One trainer jests, "I wish you could teach me to use that to stop the leak on my kitchen sink."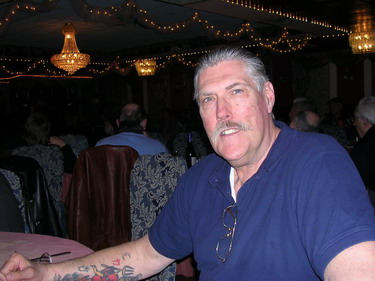 "All the king's horses and all the king's men," Humpty Dumpty would have done better when he fell off the wall with "Big George" in his corner, particularly the first 30 seconds. Not much time, as when between rounds of the Duddy vs. Campas title bout, he kept what became 22 stitches worth of gashes from pouring crimson. Tommy Gallagher notes, "When he saved the Duddy fight, that was one of the best jobs in the business," adding, "Except of course, for when I worked the five cuts on..."

"One tough customer," but ladies attest, "He's just a Big Teddy Bear," George's personable character makes him an excellent instructor, knowledgeable in all aspects of the sport. He teaches only sincere individuals first hand experience, up close and personal dramatizations of the craft, corner training, some boxing and advice, and all the techniques required to work the ring right down to wrapping hands.

If you want to get into the game as a cut-man, your chance has come. Article posted on 21.03.2007
previous article: Chris Edwards set to make boxing history