Caballero Retains WBA Super Bantamweight World Title & Michael Moorer Works Out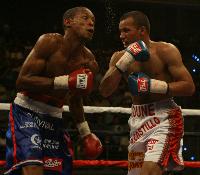 17.03.07 - By Wray Edwards, All Photos © Wray Edwards/ESB
Last night at the Seminole Hard Rock Live in Miami, Warriors Boxing and Sycuan Ringside Promotions presented a full night of Boxing action.

The main event was a very hard-fought WBA Super Bantamweight Championship contest between Champion Celestino Caballero (30) from Colon, Panama and Ricardo Castillo (28) from Kmpalme, Mexico.

Castillo was assessed one point for low blows in round three, and though he fought his heart out, Caballero's height, reach and skill advantages were too much for the Mexican and his corner asked the ref to stop the fight late in the contest..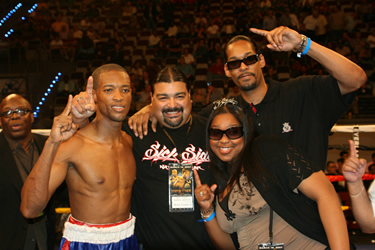 In the evening's ten round co-feature, 40 year old Michael Moorer took on 35 year old Sedreck "Big Buck" Fields in a ten round clinch-ridden pot-boiler.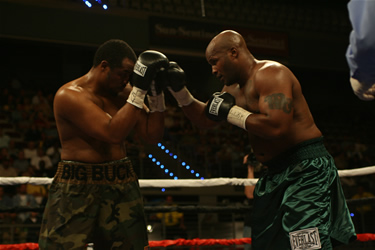 Fields was gigged twice for holding and had obviously been practicing his WWE overacting techniques.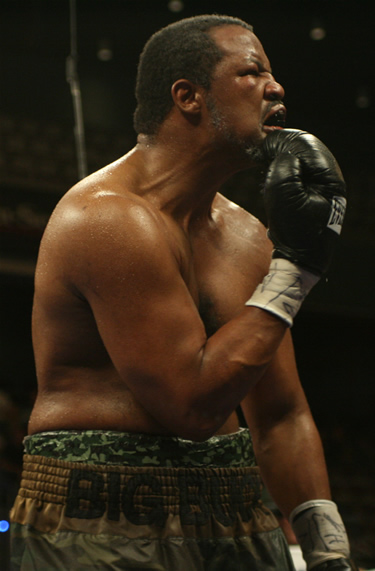 Moorer allowed Sedreck to snuggle too much which left Michael unable to construct a KO as he did last time versus Courser. Everybody pretty much agreed that the histrionic Fields could take a punch and provided a comic-relief foil to Moorer's laconic attitude of late.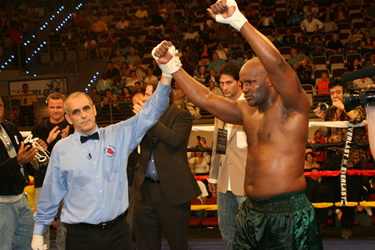 Moorer vacuumed out a UD as Fields vamped to the crowd having settled for bragging that Moorer was unable to take him out…true enough.

The first bout of the evening was a fight between Jesus Pabon (27) from San Juan, Puerto Rico and Sebastien Hamel (28) fromQuebec, Canada.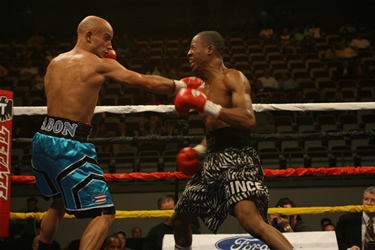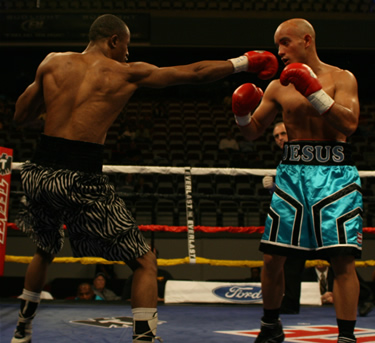 Pabon was terrific in his last fight and was still smokin' last night. He impressed everybody with his balanced stance and classical Boxing skills. He is quick, has a very good sense of effective distance and is all business.



His career is young but he is the kind of fighter who best represents the sport and deserved his UD win.

Later, 137 pound Ramon Guevera from Santiago, D.R. fought 137 pound Jorge Paez, Jr. from Mexicalli, Mexico.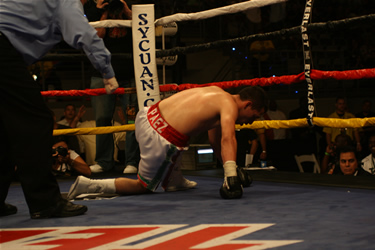 Ramon was too much for Jorge and the ref stopped the contest shortly after a KD which left Paez in jeopardy.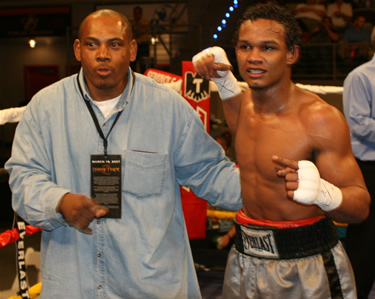 Lastly, Adilton De Jesus from Bahis, Brazil and Noe Bolanos from C. Obregon, Mexico went all eight rounds…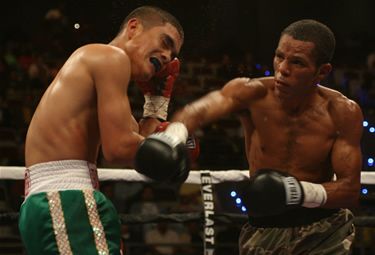 It was a very hard-fought battle which netted De Jesus the UD after eight.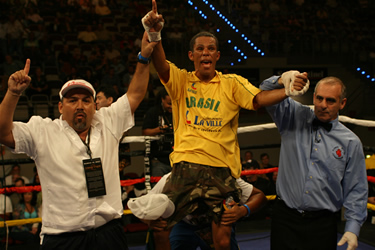 There was another tremendous battle between Ed Perry and Shawn Hawk that ended in a draw. Boxing needs to get rid of the draw!

The evening was very entertaining from a Boxing viewpoint and there were other attractions as well.



ESB would like to thank Warrior's and Sycuan for their hospitality and professional event. The Seminole Hard Rock is a real pleasure to visit and one of the best Boxing venues in the country. We are working on a little jaunt to Moscow to see if Shannon Briggs "cold" has gone from his nose to his feet. See you at the fights. Article posted on 18.03.2007
previous article: Velasquez, George and Cisneros in April 13th 'Resurrection'