Ibragimov destroys Mora in 46 seconds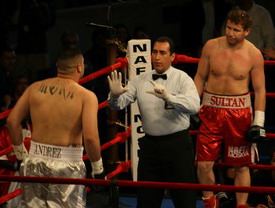 12.03.07 - By Wray Edwards: Photos © Wray Edwards/ESB. When Shannon Briggs got the sniffles and bowed out of his championship match with Sultan Ibragimov, Warriors Boxing set to work trying to save the day by cobbling together a halfway decent fight card…no easy task. Boxing careers can be derailed by such glitches...witness Chico Corrales and others. Ibragimov, who is now under the watchful eye of Jeff Mayweather, obviously got deadly serious about his weight and training after a reality check with Ray Austin reminded him and his crew what the word professional really means.

Unfortunately, other heavyweights who might have filled in for Briggs, and should, if we are to believe their hype, have been able to do so effectively, were either afraid of Sultan or mistakenly thought he was not up to their resume. As Sultan and Mora were fighting at the Mecca of Heavyweight action on the very same pads in the very same ring which hosted Ali/Frazier back in the seventies, one would have hoped that their contest would honor the setting. For his part, Sultan astounded many who had never seen him before with his amazing hand speed, power and floor-mounted punches..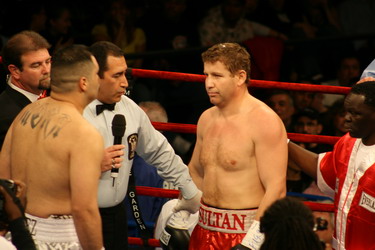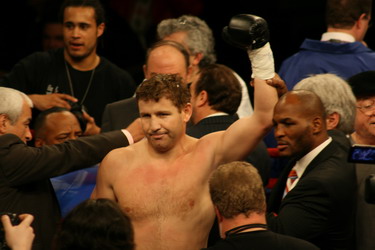 Ibragimov's performance in the ring, though impressive, was secondary to the fact that he got serious, lost weight and, if the new attitude continues, seems ready to challenge any HW in the world today…including Shannon. I just can't shake the suspicion that Briggs, who, I was told by a certain physician, has been infection free for the last three weeks, is more than concerned about his chances with Sultan. After last night he might have even more, ah…shall we say reticence?

I am convinced that Briggs will be taken apart by Sultan if he moves (not crossing his feet), uses angles and stays trim and fit…all the things Shannon cannot do. See you at the fights.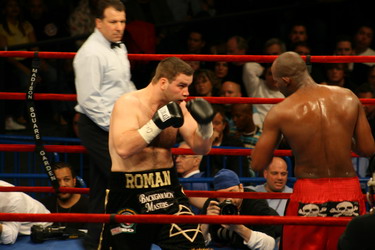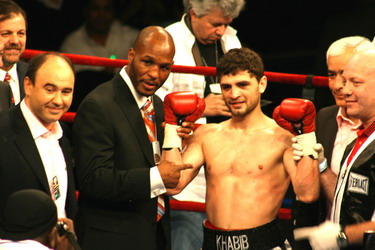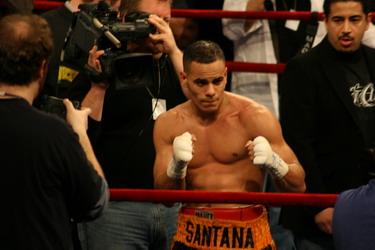 Article posted on 12.03.2007
previous article: The Excellence of Wladimir Klitschko