The best kept secret in women's professional boxing today, Crystal Hoy, will not be a mystery to her next opponent, IFBA World flyweight champion Elena "Baby Doll" Reid, in their 10-round title fight on Thursday night, June 12 on Fox Sports Net's Best Damn Championship Fight Night Period card at Mohegan Sun Arena in Uncasville, Connecticut. continue


---
By Tony Nobbs: They will never win world titles but their three fight series has produced one of the best domestic rivalries since Foxsports came down under. Two well matched Aussie battlers going head to head, loving every minute of it. Our own little Gatti – Ward. Last night, Adam Wills (ANBF # 8) and Charlie Vella (ANBF # 10) waged war for eight rounds with local boy Wills going 2-1 up in their trilogy, taking a split decision to claim Sydney's "Black Bull" Vella's NSW state light welterweight title at the Central Coast Leagues Club at Gosford.

Nothing in it at the end and the old cliché of "There doesn't deserve to be a loser" fits perfectly. Scores were wide in disparity, 75-78, 79-76 and 78-73. Paul Upham had them even at 76 – 76 (as did Eastside) with lead commentator Andy Raymond giving Wills a two point margin. continue


---
By Srithar Visuasam: WBA 'regular' super middleweight champion Anthony Mundine has officially relinquished his world title to the WBA only one day after defeating compatriot Sam Soliman at the Vodafone Arena in Melbourne, Australia. The move comes as little surprise as Mundine has repeatedly stated in the lead up to his bout with Soliman that this would most likely be the final time he will be defending his title. The only surprise may be the swiftness in his move to relinquish his belt. continue


---
Dramatic ring battle in Bilbao! German interim champion Konstantin Airich showed a great fight against odds-on favourite Danny Williams though he couldn't beat the British titleholder in front of 2,000 Spanish fans at the Pabellon deportivo Asesarre. Airich dropped Williams to the canvas three times – twice in round 3, one more time in round 4 – but couldn't finish off his experienced opponent who came back to take home the victory. continue


---
30.05.08 - by James Slater: Expert trainer Ronnie Shields was the main man in Juan Lazcano's corner last Saturday, as the 33-year-old Lazcano battled Manchester's Ricky Hatton. Now, almost a week after the fight, this writer was fortunate enough to speak with Mr. Shields and ask him what he thought of the fight - his opinion of the referee's handling of the fight, if Hatton was really on the verge of being KO'd in that 10th round, what Hatton should do now and what Juan Lazcano should do now.

Here is what Ronnie had to say over the phone today (May 30th). continue


---
30.05.08 - By Vivek Wallace, photo by Wray Edwards/ESB - In this weeks 'Call em Out Fridays' session we take an in-depth look at a man viewed by most in the boxing world as an enigma. Easy to read for some, while consistently hard to understand for others. Typically in the weekly 'Call Out' sessions we blow the whistle by exposing fighters or key figures in the sport who don't always give the fans what they want. This week is a different type of 'Call Out'. This 'Call Out' is being done for the sole purpose of reminding fight fans of a guy whose inactivity - coupled with a non-fan friendly fight style when he is active - allows many fans and fighters to frequently forget him. The fighter at hand is the talented and currently hidden 'Winky' Wright. In standard 'Call Out' fashion, we lay out the positives and the negatives, and when it's all over, we let the great debates begin......

THE WINKY UPSIDE PERSPECTIVE: For those out there who are totally non-biased, there's certainly no denying that 'Winky' Wright is as solid a fighter as any found on the current top 10 Pound for Pound ledger. His main claim to fame, a solid text book jab, coupled with an amazing counterpunching ability and a defense that remains as impenetrable as any in the sport. continue


---
By Ted Sares:

I've seen Ezra Sellers KO people with range finders, and I mean dead asleep. I've seen Ezra Sellers nearly kill IRON CHINNED Johnny Nelson. I've seen Ezra Sellers fold Carl Thompson over, and nearly kill him as well, and that mother ----- is as tough as they come. continue


---
BOSTON (May 30, 2008) – IBF junior welterweight champion Paulie "The Magic Man" Malignaggi (25-1, 5 KOs) successfully underwent hand surgery this past Wednesday (May 28) to repair a fractured metacarpal bone of the middle finger on his right hand, suffered during his title-defense win by 12-round decision against Lovemore N'dou last Saturday in Manchester, England. continue


---
30.05.08 - By Andrew Harrison: Next weekend Gary 'The Rocket Man' Lockett will be hoping to blast his career up into the stratosphere against one of boxing's shooting stars and king of the middleweights, Kelly Pavlik. The oddsmakers make Lockett a rank outsider to oust Pavlik from his newly fitted throne, however most concede Gary a puncher's chance and what seems certain is that the Welshman will be brave to a fault for as long as he's in there pitching. Here are a few examples of other Brits in recent times who, like Gary, went right up against it in an attempt to gatecrash boxing's big league. continue


---
By James Slater: There has been talk of the two men meeting again for quite some time now, and on July 16th in Temecula, California it seems James "Lights Out" Toney and Hasim "The Rock" Rahman will meet in a return bout. The fight is up on BoxRec.com, but so far there is no official announcement. Let's take the fight as a go.

When the two heavyweights met back in March of 2006, the fight was a big one - contesting the WBC heavyweight title no less, then held by Rahman. Now, with both guys way past their best, the rematch - though still likely to attract a decent audience - carries none of the glamour and intrigue fight one did. If anything, Toney and Rahman should have had a rematch immediately after their first fight. continue


---
From the Desk of Don King: Dear Ladies and Gentlemen, It is my extreme pleasure to personally introduce to you today the next great step in sports entertainment, the latest evolution in digital drama, the pinnacle of sports superbitude and the only game with fame to bear my name: Don King Presents: Prize Fighter!
.. continue


---
Harvey Jolley will replace Elieser Castillo this Friday night to take on the undefeated Adam Harris in the eight round main event at The Legendary Blue Horizon. Castillo hurt his hand earlier this week and was ruled out of the fight on Thursday. Jolley, 8-8-1 with five knockouts was summoned just hours after his first round knockout over Jonathan Felton in Glen Burnie, Maryland. continue


---
(CHATTANOOGA, TENN.) – Two members of the Olympic Team lead their United States team into action on Saturday night at the USA vs. Dominican Republic in Chattanooga, Tenn. A packed house enjoyed 10 bouts in the final competition for the United States Olympic Team before the Olympic Games this summer. Flyweight Rau'shee Warren (Cincinnati, Ohio) and heavyweight Deontay Wilder (Tuscaloosa, Ala.) both closed the event in impressive fashion in their final bouts before Beijing. continue


---
By John Carter: Reports from the UK suggest that Ricky Hitman Hatton and Paulie "magic man" Malignaggi is a done deal in the November of 2008. No venue has yet been decided but the IBO, IBF and Ring Belts will be at stake. Hatton has concerns that any indoor venue in the states cannot accommodate his army of supporters and doesn't want to let them down.

""If we go to fight in Las Vegas again and they want to give me 4,000 tickets I won't put up with it," he said.

"There's nothing to say I have to fight at this place or that place."

A fight in the November would probably rule out an outdoor venue such as the 60,000-capacity Yankee Stadium due to the cold, while no doubt Madison Square Garden's 20,000 capacity would be likely to sell out within hours. continue


---
New York, Friday 30th of May – Gotham Boxing, together with Seminole Warrior's Boxing, announced today that unbeaten Lightweight Jorge Teron from the Bronx, had been added to the already super strong fight card being held at the Hard Rock Café on Broadway and West 44th St on Wednesday, June 11th. continue


---
This Saturday night Lajuan Simon, 18-0 (9 KO's), headlines a Rising Star Promotions fightcard at the Showboat Hotel & Casino in Atlantic City, taking on Indiana native James Morrow, a loser in four of his last five bouts. Morrow, to his credit, compiled an 8-0-1 record before getting knocked out by former Olympian Dante Craig (TKO2) in August of 2005. Since that time the thirty-one year-old Hoosier has managed three wins, to go along with nine losses, one draw and a no-contest. continue


---
by James Slater: The big fight card taking place in The Cayman Islands on June 20th is shaping up as a good night of boxing. Not only will super-middleweight prospects Andre Ward and Jerson Ravelo meet, but heavyweight contenders Eddie Chambers and Raphael Butler will also collide. In addition to these two fights, the card will also see the return of former world champion Wayne McCullough and, if this were not enough action, Ronald Hearns will be fighting also. A value for money card put on by Goossen Tutor to be sure. continue


---
By Michael Klimes: The realities of boxing and politics seem dimensions a part but there are instances when these realities overlap. Both pit individuals against each another in colossal struggles, demand vast sums of money to make things happen, consume their participants, inflict irreversible damage and usually elevate the art of trash talking up or down a notch.

Generally, it must be said that politicians win the fight against boxers when it comes to their debating skills as they grasp the nuances of language far better than most athletes do. If a politician is an aristocratic wordsmith, than a boxer usually has more of a working class vernacular although there are exceptions such as Chris Eubank. Even his eloquence, however, has always been of the lisp variety. continue


---
ALBUQUERQUE, NM (May 29, 2008)-Stephanie "Golden Girl" Jaramillo announced today the official creation of Geronimo Enterprises Sports Division. After a ten year career in boxing, which included a stellar career in the Amateur Divisions, Stephanie and her husband, Dominic Gonzales, will throw their names in the promoting ring and produce Amateur events in both Boxing and Mixed Martial Arts. continue


---
Headlining Angelo's first 2 hour program installment will be "9 Time World Champion" in six different weight classes and Puerto Rico's perennial "favorite son" Hector "macho" Camacho.  Angelo and Hector have forged a new union to bring Hector back into the "spot-light" and Mr. Dundee, trainer of 15 World Champions, has vowed to see that "the Macho Man" performs at the level to make another bid for a tenth championship. continue


---
by James Slater: Now that they are finally set to meet Juan Carlos Gomez and Vladimir Virches get the chance to earn a shot at the WBC heavyweight title later this year. Set to meet in a final eliminator in Germany on the 27th of September, Virches and Gomez will likely put on a good, fan-friendly fight. But who wins? continue


---
by James Slater: Yesterday, in Germany, the official press conference to announce the Ruslan Chagaev-Nikolai Valuev heavyweight rematch took place. Now scheduled for July the 5th, and topping a card being called "Night of Rematches," the WBA title fight return has the Felix Sturm-Randy Griffin rematch as its chief support (WBA middleweight champ Sturm fought Griffin to a draw in October of last year).

Tickets are apparently selling well, and all the fighters involved are confident of victory. Looking at the intriguing Valuev-Chagaev return, can the unbeaten Chagaev repeat the points win he pulled off over a then undefeated "Beast From The East" back in April of 2007? Chagaev certainly thinks so. continue


---
Michael, Liam and Ryan Walsh - who all box at York Hall on June 14 - have got titles in their sights. And Vinny Mitchell, who also appears on the Bethnal Green show, wants to follow in the footsteps of big brother Kevin and lift the Commonwealth and British crowns. The Walsh brothers, who all scored impressive KO victories on their debuts earlier this year, are the first trio of brothers to enter the pro game since the Krays. continue


---
By Ted Sares: Anthony "Tony" Bruce Licata passed away on Thursday, May 22, 2008 at his residence. Age 56 years,. Beloved husband of the late Ramona Maldonado Licata. Loving father of Crystal Licata. Grandfather of Henry Piedy Jr. Brother of Kenneth Licata. Relatives and friends are invited to attend the Memorial Mass at St. Mary Magdalen Catholic Church, 6425 W. Metairie Ave., Metairie, LA. 70003, on Friday May 30, 2008 at 2:30 PM. Visitation will begin at 12:30 PM. continue


---
CHICAGO, IL (MAY 29, 2008)Tickets are now on sale for THE RETURN OF THE POLISH WARRIOR, the Chicago July 11th cruiserweight showdown between former light heavyweight world champion and IBF # 1 Mandatory Challenger Tomasz Adamek and veteran brawler Gary Gomez at the Aragon Ballroom. Tickets are $100, $75, $50 and $30 and can be obtained online through Ticketmaster at www.ticketmaster.com or by calling 312-559-1212. continue


---
By Jim Amato: I recently caught a clip of cruiserweight champion David Haye calling out heavyweight champion Wladimir Klitschko at a shopping mall. Wladimir looked to be rather amused by Haye's bold challenge. He had a " you've got to be kidding me ' look on his face. Wlad said something to the effect that David needed to put on some weight. He also told Haye to " get in line " for a title shot.

I had to see for myself if Haye really had the "goods" to be a force in the heavyweight ranks. There were some excellent clips of Haye on www.youtube.com. Yes, I saw that Haye has a lot of tools and he can really whack, BUT...he won't win if he brings his chin. An aging Carl Thompson took Haye outta' there in the 5th round of their September 2004 bout, this after Haye ran out of gas. Haye has also been knocked down or hurt on other occasions. The Thompson bout, however, was a clear revelation for me. As Max Schmeling once said before his first fight with Joe Louis, "I see something," in regards to a Louis style flaw. continue


---
CEBU CITY -- World title contender Z 'The Dream' Gorres and his Kenyan opponent Nick Otieno, made weight during today's weigh-in at the ALA Gym in Banilad for their super flyweight battle tomorrow night at the Waterfront Hotel here. Gorres came in at 116 lbs. while Otieno tipped the scales at 112 lbs. In the main undercard, comebacking former world champion Malcolm Tuñacao of Cebu weighed in at 120 lbs while his oppenent, visiting Tanzanian Rashid Ally, came in at 117 lbs. continue


---
Boxing returns to Trentham Gardens next Friday for the first time since December 1999 when local promoters Impact Boxing host a three fight card at the venue. Local light-welterweight Gary Reid will now headline the event when he challenges holder Graeme Higginson for the British Masters light-welterweight title over ten rounds. continue


---
Former heavyweight contender Seamus McDonagh weighs in on his Irish counterpart, undefeated junior middleweight James Moore. Moore will open ESPN 2's Wednesday Night Fights on June 4 from the Aviator Sports & Recreation Center in Brooklyn, NY. The enormously popular James Moore, 15-0 (10 KOS), a native of County Wicklow, Ireland, who fights of Queens, New York, will open the June 4 show at the Aviator Sports & Recreation Center that will be televised on ESPN 2's Wednesday Night Fights. He will take on Gabriel Rosado, 9-2 (6 KOS), of Philadelphia. continue


---
by James Slater: When first reading the above title to this article, many fight fans will possibly cry out, "Yes, of course!" But technically, the question is a valid one. Isn't Floyd Mayweather, the so called pound-for-pound king in all of boxing, the lineal welterweight champion of the world? He sure is, and therefore until "Pretty Boy" is beaten by a welterweight can Cotto, or anyone else for that matter, be called the best on the planet at 147 pounds instead of him?

Many fans are losing patience/interest with Mayweather. Picking fights with guys that are either below the welterweight limit or above it - see Hatton and De La Hoya - Floyd has done nothing at 147 pounds for quite some time now. Yet Mayweather is still the world champ at welterweight, as recognised by many influential sources - "The Bible of Boxing" for one. But Miguel Cotto, Floyd's number one threat at 147, has arguably been fighting, and is fighting, better men ( the game, but out of his depth Alfonso Gomez aside) at welterweight than Mayweather ever has. continue


---
May 29 (Gary, IN) - One In A Million, Inc. CEO Octavius James announced today the partnering of One In A Million Inc. and the Gary Railcats in association with Majestic Star Casino & US Steel Gary Works for one memorable boxing event. Combining the efforts of both organizations James looks to make history for boxing, baseball, and the City of Gary this summer. continue


---
"Great Caesars Ghost!" Undefeated world middleweight champion KELLY "The Ghost" PAVLIK returns to his old haunt -- Atlantic City's Boardwalk Hall -- where he first captured the world title, Saturday, June 7, in his first world title defense. Pavlik faces a mandatory sentence when he rumbles with No. 1 contender and mandatory challenger GARY "The Rocket" LOCKETT, who will be making his U.S. debut. continue


---
CHICAGO, IL (May 29, 2008) World Boxing Council Lightweight Champion David Diaz will jet to California this weekend to join boxing superstar Manny Pacquiao in an open workout for Bay Area fans and media this Saturday, May 31st. continue


---
29.05.08 - by James Slater: The best way a fighter can make a statement when he moves into a new weight class is by wining via an impressive KO when he makes his move. This is exactly what Filipino superstar Manny Pacquiao will be planning to do when he makes his lightweight debut against WBC champion David Diaz on June 28th.

"Pac-Man" isn't really in the position of having to prove anything. His greatness is already very much beyond doubt and a collection of world titles are already Pacquiao's personal property. However, a KO win over Diaz would get even more people talking even louder about Manny's greatness. Also, there have been a few whispers, just a few, that say the 29-year-old southpaw may not be the ultra-dynamic force he once was. continue


---
A native of St. Louis, 22-year old junior middleweight up and comer Deandre 'The Bull' Latimore made his way to the boxing capital of the world, Las Vegas, last year to take the next step in a promising pro career that has thus far produced 18 wins in 19 fights with 15 of those wins coming by knockout. continue


---
29.05.08 - 2K Sports today announced it has partnered with the king of boxing and the godfather of hype, Don King, to launch HypeKingdom.com in support of the highly anticipated boxing video game, Don King Presents: Prizefighter. Fans can now enroll in the University of Hype to learn the art of larger-than-life self-promotion, while getting new insight into the man behind the mania. continue


---
May 29, 2008 - Hot undefeated Jr. welterweight prospect, Danny Garcia (6-0, 5 KO's), who hails from the tough streets of Philadelphia, is eager to get back in the ring and let loose his power. The heavy-handed rising star takes the stage June 7, 2008 against an opponent TBA on the Pavlik vs Lockett card, at the Boardwalk Hall in Atlantic City, New Jersey. continue


---
The object of this game is to hit and not get hit. --Riddick Bowe

By Ted Sares: God knows, Riddick "Big Daddy" Bowe has had his problems outside of the ring but this is not about that; this is about whether he eventually should be inducted into the International Boxing Hall of Fame.

A product of the tough Brownsville section of Brooklyn, Bowe had a successful amateur career, which included winning the prestigious New York Golden Gloves championship. He also won the silver medal in the 1988 Seoul Olympics losing to Lennox Lewis by stoppage in the final.

He went 34-0 before losing to Evander Holyfield in the second fight of their great trilogy in 1993. With a high KO percentage, Bowe swept through his opponents impressively though he participated in two strange fights. continue


---
On Saturday, June 7, SHOWTIME CHAMPIONSHIP BOXING will present a world championship doubleheader as Vernon Forrest defends his WBC super welterweight title against Sergio Mora, while Carlos Quintana looks to defend his newly acquired WBO welterweight belt against the boxer he dethroned, previously unbeaten Paul Williams live at 9 p.m. ET/PT (delayed on the west coast). continue


---
HARTFORD (May 29, 2008) -- WBC World Youth featherweight champion Matt "Sharp Shooter" Remillard makes his first title defense on June 13, practically in his backyard at the Connecticut Convention Center in Hartford, against Mexican challenger Jose Magallon in the 10-round main event headlining "Connecticut Conquest.. continue


---
World middleweight title challenger Gary Lockett heads to Atlantic City on Sunday with the aim of pulling off the biggest shock since Lloyd Honeyghan beat Don Curry. Over 20 years ago, also in Atlantic City, Curry was the undisputed and unbeaten welterweight champion and rated as the worlds best pound for pound fighter. Nobody gave Honeyghan a chance of beating Curry but the Ragamuffin Man destroyed him inside seven rounds. continue


---
By Tony Nobbs: Anthony Mundine retained his WBA regular super middleweight strap for the fourth time (in this his second reign) with a unanimous decision over a gallant Sam Soliman at the Vodafone Arena in Melbourne tonight.

In an almost mirror image to their still highly controversial first encounter seven years ago, Melbourne's Soliman out worked the Sydney champion only to be denied at the end of a fast paced bout. The verdict, however, was a right one, though many of the crowd and Soliman's supporters disagreed, with Soliman having a look of bewilderment when the result was announced.

Anthony controlled the middle stanzas and edged the final two, while Sam had his best rounds in two, three, nine and ten. Neither man looked in any real bother, however both were caught by clean punches, Mundine's the more telling. Judges: 116 – 112 (x 2) and 117-112 Mundine. Eastside's score: 116 -112 Mundine. continue


---
28.05.08 - by James Slater: Speaking on Cleveland.com today, former lightweight world champion Ray "Boom Boom" Mancini gave his prediction for his good friend Kelly Pavlik's upcoming middleweight world title defence against Welshman Gary Lockett. continue


---
28.05.08 - by James Slater: Three times he has now beaten his Australian rival in Sam Soliman, for Anthony Mundine unanimously out-pointed his adversary in Melbourne yesterday. Defending his WBA super-middleweight title, Mundine defeated Soliman by scores of 117-112 and 116-112 twice. "The Man," who made his fourth defence, improved his record to 32-3(23). Soliman, who fans will of course remember from T.V show "The Contender," fell to 35-11(13). continue


---
29.05.08 - At today's official weigh-in for tomorrow's big show in Bilbao Konstantin Airich presented himself in great shape and very self-confident regarding his fight against "Brixton Bomber" Danny Williams. "No matter what we've talking about in the last couple of days", said Airich. continue


---
28.05.08 - By Joseph Boyle: Ivan Calderon has not had it easy. He had a tough upbringing in an even tougher environment, Guaynabo, Puerto Rico. But when you only stand 5 feet tall, some might say the only way to go is up. Well 'Iron Boy' has certainly bought into that and, since the Sydney Olympics in 2000, he has climbed higher and higher with each passing chapter of his extraordinary life and career.

Calderon had a good amateur career, qualifying for the aforementioned Olympics only to lose his first encounter in the light-flyweight division. Having said that, a notable scalp of his as an amateur was none other than his team-mate in Sydney, Miguel Cotto. They once fought at 107 pounds (can you imagine Cotto being that small?!), with Cotto later admitting that his now best friend had 'kicked his ass'! Praise indeed. continue


---
HOLLYWOOD, FL, May 28 – Calling in from his training camp in Puerto Rico, super middleweight contender Edison 'Pantera' Miranda chuckled when he was read the latest statements from his June 21st opponent, Arthur Abraham, who stated that in their highly controversial first bout in 2006, if he failed to beat a man who had his jaw broken, he would have taken a job as a night watchman. continue


---
This weeks 'Left-Hook Lounge' installment takes a broad look at all the major buzz in the sport of boxing. Considering the fact that last Saturday there was a fight card that showcased Ricky Hatton, I guess it's no coincidence that a most of the questions I received from fight fans deal primarily with the U.K. Other major talking points and questions from fans covered everything from the potential welterweight showdown between Zab Judah and Joshua Clottey to Joe Calzaghe and David Haye. Then of course there was the usual suspects... continue


---
Bilbao / Hamburg, May 28th, 2008 -- Usually heavyweight prospect Konstantin Airich (9-0-1, 8 kos) is full of power and self-confidence. But on his way to Bilbao (Spain) where the German interim champion faces British titleholder "Brixton Bomber" Danny Williams (38-6-0, 30 kos) tomorrow (Friday, May 30th) started to ponder on his chances. continue


---
28.05.08 - By Ted Sares: This one took place in 1988 at the Royal Albert Hall in London. Nigel, "The Dark Destroyer" was 18-0 at the time, while Anthony "The Terminator" Logan from Jamaica was 15-1 (his only defeat, a UD, coming at the hands of David Noel). Both were heavy handed warriors and the match promised fireworks. Indeed, each of Benn's prior wins had come by way of stoppage, many occurring in the first two rounds. Moreover, their respective styles were more similar than different.

The Fight - Benn immediately opened up with several hard punches that seemed to land behind the Terminator's head but Referee Larry O'Connell felt no warning was necessary. The Destroyer continued this early attack with his trademark fury. But Logan's punches had icing written all over them as well, and he came on towards the end of the round doing some good counterpunching and landing hard uppercuts. continue


---
28.05.08 - By Cesar Pancorvo: A thing that ruins boxing is, a lot of times, the pointless and futile materialization of title defences between belt holders and fighters who are not even ranked in the Top15, and it looks like one of these fights can be Sam Peter's next title defence, which might end up happening in England against Matt Skelton or Audley Harrison –it would probably be Harrison. Pointless and futile, no doubt.

I hope it doesn't happen. Peter most probably won't fight a ranked contender in his next July fight (he is probably looking for a tune-up to prepare for his October fight, the duel against Vitali Klitschko, a fight that has been talked about since February 2007, when Vitali announced his bizarre and motionless comeback. Let's pray that he doesn't injure again), but he has a lot of options that are far better than Skelton or Harrison, who, by the way, aren't ranked in WBC's Top15. continue


---
by James Slater: David Haye cannot stay out of the news just lately. Fans are excited about his upcoming full-time move into the heavyweight division, and there has been much talk of what "The Hayemaker's" chances of success will be once he makes his move. Today, it was reported that Haye has signed a lucrative fight deal with Golden Boy. Also today, promoter Frank Warren offered Haye £600,000 (approx $1.2 million) to face fellow Brit Matt Skelton. continue


---
Light welterweight boxer and Olympic contender Bradley Saunders sparred against Setanta Sports News presenter Andy Kerr when the pair went 12 rounds at a gym in Durham last week. Andy, who was left with a broken thumb, is a boxing fanatic and holds a British Boxing Board of Control MC Licence. He regularly works as a ring announcer on the north east boxing circuit, where he first met Bradley. continue


---
The United States will face off with the top boxers from the Dominican Republic, May 31 at the Chattanooga Convention Center in Chattanooga, Tenn. The USA vs. Dominican Republic Dual, which features three members of the United States Olympic Team, will be the final domestic dual meet before the 2008 Olympic Games in Beijing, China. continue


---
27.05.08 - Interview by James Slater: Speaking to me over the phone from his L.A training camp just minutes before a workout, the unbeaten Chris "The Nightmare" Arreola spoke about his upcoming fight with the likewise unbeaten heavyweight prospect Chazz Witherspoon on Friday, May 23rd. As friendly and accommodating as always, the unbeaten, 23-0(21) 27-year-old had the following answers to my questions.

James Slater: How has training been going so far?

Chris Arreola: It's been going really well. I've been getting great sparring, I'm up to 8 rounds a day now and I've been doing my roadwork real well too. I've been sparring with Kevin Montiy, who has a real good jab and lots of lateral movement. Also Travis Kauffman, who is an elusive type and throws lots of punches from lots of different angles. Also, I'll be working with (former KO victim) Damian "Bolo" Wills later this week. So, yeah, I'm having great sparring. continue


---
If not for a knee injury, three-time world champion boxer Alicia "Slick" Ashley would probably be a pro on "Dancing With The Stars" instead of in the ring. Ashley (14-7-1, 1 KO), fighting out of Westbury (NY) challenges IFBA World junior featherweight champion Lisa "Bad News" Brown (14-3-3, 4 KOs) on Thursday evening, June 12 in the 10-round main event on Fox Sports Net's Best Damn Championship Fight Night Period card at Mohegan Sun Arena in Uncasville, Connecticut. continue


---
HOLLYWOOD, FL, May 28 – Due to popular demand, tickets for June 11th's historic show at the Hard Rock Café in New York City's Times Square, featuring young guns Sechew Powell and Peter Quillin in co-featured bouts, are now available at Ticketmaster. But you'll need to get there fast, because with only 300 seats available, a sell out is expected. Tickets for this once in a lifetime event are limited to just 500, and will include food and soft drinks. continue


---
BOSTON (May 27, 2008) – IBF junior welterweight champion Paulie "The Magic Man" Malignaggi (25-1, 5 KOs) was examined today by his hand specialist, Dr. Steven Margles, at the Lahey Hospital in Burlington, Massachusetts. Dr. Margles confirmed that Malignaggi fractured his right hand during his win by 12-round decision against Lovemore N'dou last Saturday in Manchester, England. continue


---
By Geoffrey Ciani: This morning, as I glanced through a schedule of upcoming bouts, I noticed that former heavyweight champion Bruce Seldon has a fight scheduled this weekend. Frankly, I was not even aware that Seldon was still fighting, although the news hardly came as a surprise. After all, professional boxers have an uncanny ability to stick around well beyond their expiration date, but who am I to question how a man makes a living?

Upon seeing the name "Bruce Seldon", I was immediately reminded of his controversial contest with "Iron" Mike Tyson, wherein many observers accused Seldon of taking a dive. This, of course, is what he is best remembered for. Prior to that, however, he had put together a pretty decent career for himself, which started off with a string of eighteen consecutive victories that came to an end when he was pitted against future champion, Oliver McCall. continue


---
One of the most charismatic athletes to hit boxing in recent memory, London's David Haye not only packs a huge punch and outstanding boxing skills, but also possesses the willingness to take on all comers and the ability to capture the imagination of fight fans around the world - traits that have led him to 20 knockouts in his 21 victories and the undisputed cruiserweight world championship. As he now embarks on a quest to become Heavyweight Champion of the World, "The Hayemaker" has signed with Golden Boy Promotions, the premier promotional company in boxing, as his exclusive promoter in the United States . continue


---
27.05.08 - By Ted Sares - On August 1, 2003, Manuel "Shotgun" Gomez, 23-10, met Jeffrey "The Thrill" Hill, 23-3, in Victoria, Texas. The fight lasted 2 minutes and 45 seconds, but there was far more action packed into that short time than occurs in most 12 round fights. Gomez had once gone 10 competitive rounds with Cuban Diosbelys Hurtado and took Sugar Shane Mosley into the 11th round before being iced. He also had upset Michael Lerma by stoppage back in 1997, so he was no one to be taken for granted. continue


---
27.05.08 - by G.I. Lewis: Australia's most loved boxer is aiming for a measure of redemption on June 24, when Jeff Fenech fights Azumah Nelson for the third time. The pair meet again in Melbourne, where sixteen years ago Nelson ended Fenech's dream of world titles in four weight divisions. continue


---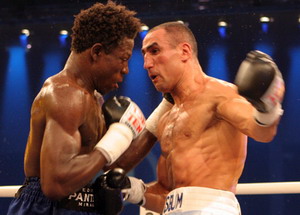 King Arthur Abraham yesterday started his ten-day training camp on a small island in the Baltic Sea to prepare for the June 21 showdown with Edison Miranda. The IBF middleweight champion, unbeaten in 26 fights (21 KOs), admitted he is already counting the days until his highly-anticipated US debut. "Things have been going great in practice," he said.

"I am looking forward to the rematch with Miranda." Back in September 2006, King Arthur clinched a unanimous points victory over the Colombian even though he had his jaw broken twice and lost over a litre of blood.

Miranda most recently tried to drag his opponent into a war of words when he launched a stinging attack on the 28-year-old German. "I do not think he is a good boxer at all, or a real champion. I will hunt him down like a wounded pig and slaughter him. Abraham won´t hear the final bell on June 21st," was among the nicer things he said. continue


---
For Tickets call 410-766-7474 - Undefeated Pasadena, MD super middleweight Mike "The Persecutor" Paschall will look to step up in competition when he faces veteran and former world title contender Larry "The Laser" Marks of New Castle, DE in the main event of a Ballroom Boxing card on Thursday, May 29 at Michael's Eighth Avenue in Glen Burnie, MD. continue


---
ALBUQUERQUE (May 27, 2008) – Women's professional boxing champion Holly "The Preacher's Daughter" Holm and her boyfriend, MMA star Joey Villasenor, met in an Albuquerque gym, where today they train and spar with each other as they both prepare for upcoming career-defining fights. continue


---
IBF featherweight champion Robert "The Ghost " Guerrero has witnessed Carina Moreno's (17-1, 5 KO) skill in the gym and seen several of her fights. He has no doubt she will emerge from her June 13 IFBA title match against Eileen Olszewski ( 5-0-1) as the champ when they meet June 13 on "Finally" the all women's championship pay per view in Albuquerque, NM at the Isleta Resort Casino. continue


---
The undisputed cruiserweight champion of the world David Haye will 'force Wladimir Klitschko's hand' for a shot at the heavyweight title once he has brushed aside his first two opponents in the division. Haye's next four fights will be screened exclusively on Setanta Sports. Speaking to Setanta Sports News from the O2 Arena in London Haye said:

"I am the undisputed cruiserweight champion of the world. It's a good achievement. But that's not my ultimate ambition.

"My ultimate ambition is to become the heavyweight champion, a two weight world champion and to go out there and clean up the heavyweight division.

"The heavyweight championship is held by a guy called Wladimir Klitschko. He's universally recognised as the number one fighter, so that's the guy I have to go after. continue


---
"Life in the ghetto was hard," UBO bantamweight champion Nick "Black Sugar" Otieno recounts. "I was hassled all around—at home and in the local neighborhood. As a kid, I was tiny and I got beat up a lot by the lads. That's what probably pushed me to take up boxing, to be able to defend myself." He enrolled at the Dandora Bangla boxing gym to protect his life and build a career in boxing. continue


---
27.05.08 - Due to the level of negative feedback from public, media and political sources Braveheart Promotions see no option but to cancel the 'Evening with Mike Tyson' that was planned for the 31st of May. Although Mike Tyson is one of the greatest former world champion boxers ever, the furore that has surrounded this troubled athlete's personal life continues to overshadow his professional accolades. continue


---
Promoter Frank Warren has offered David Haye a whopping £600,000 payday to fight Commonwealth Heavyweight Champion Matt Skelton in the Autumn. Haye, the WBO/WBC/WBA Cruiserweight Champion, now intends to campaign in the heavyweight division and is looking at Hasim Rahman as his next opponent. Skelton took WBA World Champion Ruslan Chagaev the distance in January and is ranked above Rahman in the independent rankings. continue


---
27.05.08 - by James Slater: There have been a number of changes in the light-welterweight division as of late. No sooner does a fighter look to have established his place at the very top of the division, does he either lose or put on a sub par performance - see Junior Witter and Paulie Malignaggi, for just two examples.

As such, it's not an overly easy job for anyone wishing to begin compiling a current top-ten at 140 pounds. At least not one the majority of all fight fans will be happy and satisfied with. Ask yourself; Just who is the top man in the light-welterweight division right now? Is it Ricky Hatton? Is it Andreas Kotelnik? Is it Paulie Malignaggi? Or is it new WBC champion Timothy Bradley? You see what I mean? Whoever a writer puts at the top of his current top-ten list, there is little or no doubt that the choice is going to anger and annoy some boxing people. continue


---
27.05.08 - Today, at the IBF convention in Hamburg, Germany, A-Team and 8 Count Productions won the purse bid to promote the eliminator between #3 Tavoris Cloud and #10 Julio Gonzalez for the #1 light heavyweight position. A-Team and 8 Count's winning bid of $188,000 beat the$135,000 bid made by British promoter Dennis Hobson. Cloud is entitled to 60% of the purse. According to Cloud's manager, Jerry Attardi, Chicago is the front-runner to host the bout sometime in late July or early August.


---
By Shaun Brown: In light of the recent Ricky Hatton performance, and some of the criticism that followed, you could find it easy to understand why the vultures are circling. Parts of the boxing media thought he seemed easier to hit in his fight with Juan Lazcano, that his punch resistance was dropping. Is the Hitman now seen as something of an easy target? Is he now more of a pull because of his name rather than his boxing abilities continue


---
Ahmet Öner (ARENA Box-Promotion) and Arturo Moral (Stock Eventos) join forces to present a night of high quality boxing this Firday (May 30th) in Barakaldo-Bilbao, Spain. The main event features 8 rounds of world class heavyweight boxing when reigning German heavyweight champion (interim) "Sandman" Konstantin Airich (9-0-1) faces the British champion "Brixton Bomber" Danny Williams (38-6-0). continue


---
By Frank Gonzalez Jr In 2005, after retiring Kostya Tszyu after 11 rounds, Ricky Hatton was on top of the World. He was at his best. After Tszyu, Hatton fought Carlos Maussa (20-2) and won by TKO in nine. When Ricky Hatton fought Luis Collazo two years ago, he had some difficulties dealing with the technically sound Collazo. It was a close fight in many rounds. The Judges gave it to Hatton unanimously. Arguments could be made that Hatton did beat Collazo. He definitely out-hustled him. That fight was the first time I thought Hatton was past his peak.

After Collazo it was on to Juan Urango, a hot prospect that Hatton beat handily. Then, Hatton scored a TKO win over (by then dishonored) Jose Luis Castillo (failing to make weight vs. Corrales), faded and clearly there just for the payday. Hatton scored a KO 4 victory over Castillo. That was the fight that preceded the preparations for Floyd Mayweather Jr. who in the tenth round, landed a check left hook that saw Ricky lose by TKO. continue


---
by James Slater: Now aged 41, and having only fought a mere six times since Mike Tyson KO'd him in one round back in 1996, Bruce Seldon gets back in the ring this Saturday night. Facing the 32-year-old Livin Castillo, currently 14-4(9), Seldon will be having his first bout since back in March of last year. continue


---
Your alias is "The Dream," how did you acquire that nickname? The press attributed it to the way I move during a fight—fast in and out of range and a relatively fast hand also. But it was actually Sir ALA (Cebu's boxing patron Antonio L. Aldeguer) who give me the name, knowing it has been my dream to become a world champion. continue


---
by James Slater: Not too long ago, the possibility of Oscar De La Hoya and Ricky Hatton meeting in the ring was publicly discussed. Many fans cried out in relative disgust, claming "The Golden Boy" would be simply too big for "The Hitman." Well, in a recent interview with Setanta Sports, Oscar has gone on record as saying he pretty much agrees with such thinking. continue


---
By Taj Eubanks - One thing can be said without the slightest hint of controversy: a Ricky Hatton fight is not just a fight, it is an event. Hatton is, along with Oscar de la Hoya and Joe Calzaghe, one of the very few true stars in boxing, whose presence can fill an entire stadium regardless of the opponent. Such was the case last night when 55,000 Mancunians greeting their hometown hero with deafening cheers of adulation in his much-anticipated comeback fight.

The fact that his proposed autumn dance partner, the ever-loquacious Paulie "The Magic Man" Malinaggi, was featured on the undercard was the proverbial cherry on top. A lustrous showing was needed to counter the painful memory of Hatton crashing to the canvas, courtesy of a Money Mayweather check-hook. And Hatton did not disappoint. continue


---
26.05.08 - by James Slater: An intriguing heavyweight battle takes place this Saturday in Dusseldorf, Germany. Boxing on the under-card of the Wladimir Sidorenko-Anselmo Moreno WBA bantamweight title fight, Britain's Michael Sprott meets Ukraine's Taras Bidenko over ten scheduled rounds. The fight provides the 33-year-old Sprott with an opportunity to kick-start his boxing career, while the 28-year-old Bidenko will be looking to improve his recent unbeaten run to twelve wins in a row. continue


---
by James Slater: Both Ricky Hatton and Paulie Malignaggi won last night, but it could be argued that neither guy has ever been hit quite as much as they are being caught nowadays. Hatton has never been a defensive master, and against Juan Lazcano he was never going to turn into one. But Malignaggi, at least in the early days of his career, was a tough guy to hit cleanly. continue


---
IBF Cruiserweight champion, Steve "USS" Cunningham will be featured on Wednesday night at Citizens Bank Park in Philadelphia during the Philadelphia Phillies – Colorado Rockies baseball game. Cunningham and the world famous Phillie Phanatic will do battle and perform a skit for the fans in attendance. continue


---
25-05-08 - By Srithar Visuasam: This Wednesday night, 28th May 2008, WBA Super Middleweight Champion Anthony 'The Man' Mundine will defend his world title against former world title challenger Sam 'King' Soliman at the Vodafone Arena in Melbourne, Australia.

This will be the third time the two boxers meet. Mundine has triumphed on both occasions, winning their first bout in 2001 by close split decision and their second bout, which was for the vacant WBA super middleweight title last year by 9th round knockout.

This evening, Mundine was training at the Melbourne Aboriginal Youth Sport and Recreation Centre in readiness for his bout with Soliman. The session, which went for close to 90 minutes, consisted of shadow boxing, pad work with trainer and father Tony Mundine followed by skipping and core strengthening exercises. continue


---
Al Bernstein will add his legendary status in boxing to one of the best female matches in the sport's history, when he makes a celebrity appearance at the Isleta Casino and Resort for the June 13th Holly Holm-Mary Jo Sanders IFBA Jr. Middleweight Championship match. continue


---
Reno, NV - Tickets are on sale for "INTERNATIONAL AFFAIR" - the June 13th showdown between USNBC titleist Jesse Brinkley and Canadian Light-Heavyweight Champion Jason "Notorious" Naugler. Tickets can be purchased through the Silver Legacy box office or by calling 1-800-MUST SEE (1-800-687-8733). Tickets will also be available through ticketmaster.com early this week. continue


---
by James Slater: His intriguing fight with "Sugar" Shane Mosley fell through - reportedly because he fell through some glass and was badly injured - but now Zab "Super" Judah is set to take part in another, equally intriguing fight. Zab will box Joshua "Hitter" Clottey for the vacant IBF welterweight title on August 2nd, at a venue still to be confirmed. continue


---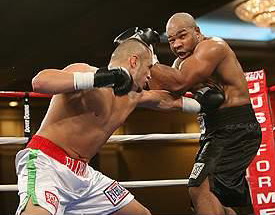 PHOENIX, AZ (May 25, 2008)Undefeated cruiserweight contender BJ Flores watched intently this past Friday night as prospect Aaron Williams battled Columbian veteran Jose Luis Herrera on ESPN2 in the main event from the Twin Rivers Events Center in Lincoln, Rhode Island.

Speaking after a Sunday morning training run in Phoenix, Arizona, Flores stated; "It was an outstanding win for Herrera and I congratulate him. He stayed in the fight after he was hurt by Williams in the first and was able to earn a terrific victory.

I was mostly watching to see Aaron Williams fight. His side had called me out earlier this year after their win over Andre Purlette and I hadn't seen him fight past the two rounds. continue


---
The "rematch" between heavyweights "The People's Champion" Jonathan Felton of Stafford, VA and Baltimore's Askia Snyder will be on this card in another four-round bout. Back on January 31 at Michael's, the two men made national press when they brawled before the bell even rang. Felton comes in with a record of 5-9, five KO's. Snyder was making his pro debut on the January 31 card and has one no contest on his record. continue


---
ALA Promotions vice president for events Dennis Cañete announced today that team contingents for the "One More Time" event on May 31 at the Waterfront Cebu City Hotel & Casino arrives today. The Indonesian team headed by reigning Tanzanian Professional Boxing Commission boss Heri Andrianto touches down at 9:50 AM at the Metro Cebu International Airport, a brief drop in Manila. continue


---
By Tony Nobbs: Sometimes when one door closes another opens. That was the case for Les Sherrington recently. When his ten rounder against 22 & 0 Dimitri Sartison in Germany fell through a week out, the 25 year old Gold Coaster, who relinquished his Aussie strap to campaign internationally, was left in limbo. Then, promoter Jamie Myer secured a shot at William Gare's WBF world title in South Africa on May 23. continue


---
25.05.08 - by James Slater: Manchester's finest, Ricky Hatton won his comeback fight last night, out-pointing the gutsy Juan Lazcano. But "The Hitman" had a couple of dodgy spells during the distance fight, and admitted afterwards that he was not altogether happy with his performance. Speaking with Sky Sports post-fight, the 29-year-old admitted he has never been so nervous before a fight before.

"I have to admit I've never been more nervous before a fight in my whole life," Hatton said. "I felt great in the gym but it's different once you get in there. The fans pulled me through. All those demons are in your mind, like can you come back as strong. Tonight I've proved it and I think I'll be better now I've got the first one out of the way."

Overall then, Hatton can smile about last night's very first comeback fight. Coming back for the first time after suffering your very first loss can be a hard thing for any fighter. And though Hatton was perhaps hit more than he'd have liked/thought he would be going in, he got himself that all important W. continue


---
25.05.08 - By Jim Amato: In a career that spanned from 1956 to 1975, Eddie Perkins engaged in 99 professional fights. He won seventy five of those contests. He met opponents in over twenty different countries. He truly was a " world " champion. Ediie lost three of his first five bouts but rallied to win seven straight. In 1958 he lost to Cleveland, Ohio's Cecil Shorts. He stopped Shorts in a rematch and then he outscored rugged Franke Ryff. In 1959 Eddie won a decision over Paul Armstead but lost to Carl Hubbard and was then halted by Al Urbina. It would be the only stoppage loss of Eddie's career. continue


---
by James Slater: It seems many fans are convinced Ricky Hatton was very possibly "saved" from a KO defeat in his fight with Juan Lazcano last night. Indeed, this writer has been criticised for not mentioning in more detail the incident in question that occurred in round number ten. I must admit, I saw nothing untoward in the 10th session of last night's entertaining fight, nor did the ultra-experienced commentary team calling the fight in Britain (including former world champ Jim Watt) mention anything suggesting the existence of unfair play by referee Howard Foster. continue


---
By Shaun Brown: I hope I am wrong, as I am a Ricky Hatton fan, but last night I thought I saw signs that the man was on the decline. It was kinda of similar to watching Gatti towards the end of his career. Of course, Hatton has not been in as many wars as the human highlight reel but he seems to me an aging old 29 year-old. continue


---
By Paul Strauss: Ricky Hatton demonstrated his popularity by packing the Manchester Stadium with his cheering fans. He started them off with a good chuckle by entering in his Ricky Fatton suit. He looked like 400lbs of baby blue with white fringe. When he wiggled out of it (with help), he looked fit and tough, ready to pounce.

Initially, Hatton looked sharp too, using his quicker hands to win rounds and punish Juan Lazcano. Lazcano enjoyed physical advantages of three inches in height, and seven inches in reach. But, Hatton would dart in and out, and side to side, landing his hooks both to the head and body. Lazcano proved to be plenty tough though, and also demonstrated the ability to do some rough-housing of his own, managing to manhandle Hatton occasionally. But, it was clear Hatton was winning rounds by doing more. continue


---
24.05.08 - by James Slater: Tonight, at The City of Manchester Stadium, Ricky "The Hitman" Hatton won a virtual shut-out against the incredibly brave Juan Lazcano. Capturing a UD win by scores of 120-108, 120-110 and 118-110, Hatton looked as sharp as he ever has. Hatton, 29, dominated the four years older man from Sacramento in impressive style. Indeed, this writer, despite Lazcano's gameness, was never able to give the visiting fighter a single round. continue


---
HOLLYWOOD, FL, May 23 – With training camp well underway for his June 21st rematch with Arthur Abraham, some have suggested that super middleweight contender Edison Miranda has been uncharacteristically quiet before the biggest fight of his career. continue


---
by James Slater: Now that his career is over - at least it should be after the quite awful hammering he took against Shaun George last week - it's time to evaluate the overall accomplishments of Chris "Rapid Fire" Byrd. To this writer's opinion, Byrd has certainly done enough in his pro career to have gained entry to The Hall of Fame. Not least due to his incredible, not to mention extremely brave, attempts at beating some of the truly big men of the recent heavyweight division. continue


---
By James Slater: Somewhat ironically, after recently writing a birthday article on the fighter who ended his career in controversial circumstances, today sees the same written tribute to Marvellous Marvin Hagler - who turns 54 today. Of course, Sugar Ray Leonard is the fighter whose birthday it was six days ago, and it was on "The Sugar Man" that I wrote a (hopefully) fitting tribute. Well, today the equally great Hagler gets the same treatment.

Hagler and Leonard, somewhat like Ali and Frazier, will be forever linked together. To this day, though they only had the one fight, hardly a day goes by without the two middleweights' rivalry being mentioned by one fight fan or another. continue


---
By Per Ake Persson: The row over the WBA supermiddle fight between Dane Mikkel Kessler and German Dmitri Sartison scheduled for June 21 continues. Sauerland Event have protested the fight saying that their man, Danilo Haussler (ranked # 3 while Sartison is # 4) has been sidestepped. Team Palle have issued a press release in the matter and Mogens Palle does not pull any punches. Fact is, he goes all out saying that Haussler is a shot fighter totally undeserving of the rating he has with the WBA. continue


---
Photos © Curtis McCormick/MMG -- With the excitement in North West England reaching a fever pitch for Ricky Hatton's much anticipated return to his beloved city of Manchester, there are many questions still to be answered surrounding this massive fight card which will be played out in the open air City of Manchester Stadium before a record breaking 56,000 spectators. continue


---
24.05.08 - Photos © Curtis McCormick / MMG -- photo gallery: Ricky Hatton training & press conf. photos -- The official weigh-in for the Ricky Hatton vs. Juan Lazcano showdown this Saturday (Live on VERSUS, the telecast will begin at a special time of 3:30pm ET/12:30pm PT) was held In front of several thousand rabid fight fans in an ultra-modern Manchester, England shopping mall. continue


---
by James Slater: Most of the stars of the hugely successful "Contender" boxing show haven't been doing too well away from the realms of the reality T.V world just recently. Alfonso Gomez, the popular and gutsy star of series one was almost effortlessly crushed by Miguel Cotto back in April, Ishe Smith last to Joel Julio also in April, Anthony Bonsante was stopped by John Duddy last year and we all know what happened to Peter Manfredo Jnr when he fought Joe Calzaghe last year. Now, on June 7th, series one winner Sergio "The Latin Snake" Mora will be the next "Contender" to fight for a world title.

Going up against the superb Vernon "The Viper" Forrest, Mora will challenge for the 37-year-old's WBC light-middleweight title in Connecticut. continue


---
by James Slater: According to a recent article on Setanta sport's web site, Ricky Hatton is in talks with Gaelic Games officials about the possibility of a return fight with Floyd Mayweather taking place in Dublin, Ireland at Croke Park Arena - capacity 82,000. Apparently, Croke Park is a serious rival to Wembley when it comes to a possible venue for the proposed rematch. continue


---
Plans are in the final stages for Kenyan Featherweight prospect Judy Waguthii and Canadian Sandy Tsagouris to slug it out on the 21st of June in a non-title eight rounder. The well established Tsagouris [7-1] is coming off a controversial loss to Ina Menzer in a March 8th fight in Germany for the WIBF Featherweight title. Tsagouris is the Canadian Featherweight champion and is the top draw among female boxers from Canada. continue


---
Jacksonville, FL - by Nate Campbell: Joanie, Joanie, Joanie. You still don't get it. Let me see if I can make this clear. YOU ARE NOT MY MANDATORY. Casamayor is. And if Casa don't sign, you STILL might not be my mandatory. Unless Paco elevates you over Khan as my mandatory (which he hasn't done yet, regardless of what you think you heard), you don't matter at all. So enough of all your yapping. continue


---
By Vivek Wallace: In this weeks 'Call em Out Fridays' segment, we take a look at the Pride of Wales. For so long he's been undeniable. A formidable talent in many ways, Joe Calzaghe has finally watched his name grow in the memory of fight fans around the world. Trouble is, despite his victory over the legendary Bernard Hopkins, the jury is still out relative to his true greatness.

Aside from that Split Decision that some still question, to many, his overall resume lacks the 'kick' that most Hall of Famers possess. Today, we call out good ole 'JC' by putting him under the microscope to weigh his worth. Like always in the weekly 'Call Out' session, we'll take a look at the PRO-ARGUMENTS as well as the CON-ARGUMENTS, and with all the facts on the table, we let you the reader sort 'em out and decide...... continue


---
23.05.08 - An open response from undefeated former two-division WBO champion Joan Guzman to lightweight champ Nate Campbell: He's comparing me to a little rat dog, well I'll show him that my bite is much worse than my bark. Nate is going to try to avoid me just as much as the other fighters in the division. They've all been running from me since I was the 122lb. champ! I am the Sycuan Warrior and he calls himself the Galaxy Warrior. Let's just make this the Battle of the Warriors continue


---
LOS ANGELES, May 22 – With an 11 fight knockout streak dating back to 2005, Chris Arreola has truly been a "Nightmare" for opponents. But the best young heavyweight on the planet is not satisfied; he wants a world heavyweight title shot and is willing to go through anyone in the world to get one. On Saturday, June 21st, the pride of Riverside, California will make his intentions known to all HBO viewers when he makes his Boxing After Dark debut against fellow unbeaten Chazz Witherspoon (23-0, 15 KOs). continue


---
CHICAGO, IL (May 22, 2008) World Class Professional Boxing Returns to Chicago as Dominic Pesoli's 8 Count Productions, HOME OF THE BEST IN CHICAGO BOXING and Bob Arum's Top Rank Incorporated present FEARLESS, an action packed evening of world class professional boxing on Friday, June 20th at the Aragon Ballroom. continue


---
23.05.08 - Jim Amato: Every now and then a fight is made and you get an electric feeling of anticipation. You can envision the fight taking on so many different scenarios that you have trouble projecting a winner. There is almost one certainty. This fight should keep you glued to the edge of your seat. No Calzaghe - Hopkins let down here. These are two warriors staking claim, bragging rights if you will to being the best fighter today in the historic welterweight division. The winner of this fight will be mentioned in the same breath as the past greats who graced the division and rightfully so.

Miguel Cotto has carried on the great dominance of fellow countryman Felix Trinidad and this bout could be Miguel's defining moment. He has put himself in to superstar status with wins over Zab Judah and Shane Mosley. By defeating Margarito he can cement his legend and begin looking for new worlds to conquer. continue


---
Ten months after a wildly controversial ending to their first fight, Ricardo Torres will defend his World Boxing Organization (WBO) junior welterweight title against No. 1 contender Kendall Holt in a rematch on a special edition of ShoBox: The New Generation on Saturday, July 5, 2008, live on SHOWTIME at 11 p.m. ET/PT (delayed on the west coast). Top Rank will promote the 12-round 140-pound world championship bout from the Planet Hollywood Resort & Casino in Las Vegas, Nev. continue


---
At the Scales: Trish Kilcullen, Article and Photographs by Peter Mark Heintzelman: This Friday night, at the Twin River Event Center, in Lincoln, Rhode Island, Jimmy Burchfield's Classic Entertainment & Sports, does it again, with another ESPN2 Friday Night Fights, bound to sell out! "Ring Warriors" headlines the undefeated cruiserweight, "Awesome" Aaron Williams, against knock out artist, Colombian power puncher, Jose Luis "Pantera" Herrera, who boats 15 wins, ALL by knockout. continue


---
22.05.08 - Photo © Curtis McCormick/MMG - Press present at the City of Manchester Stadium today for the final press conference ahead of Ricky Hatton's May 24 bout with Juan Lazcano were in no doubt that Saturday's clash will live up the massive pre-fight expectations. There was a real buzz amongst the dozens of journalists, radio and TV crews present as co-promoter Frank Maloney opened proceedings with the announcement that a further 350 seats were available for the record-breaking event that has already sold 55,000 seats. continue


---
22.05.08 - by James Slater: In less than two months time, 36-year-old heavyweight contender Tony "The Tiger" Thompson will climb into the ring and attempt to take the IBF and WBO world titles off the man most people think is the very best heavyweight in the world today. Wladimir Klitschko is that man, and it seems not too many people are giving Thompson much of a chance against him.

Indeed, when the fight was first announced there were a good number of comments left right here on Eastside Boxing stating that the 36-year-old southpaw would be nothing but relatively short work for the 32-year-old known as "The Steel Hammer." but why is Thompson being given such a derisory shot at winning on July 12th? continue


---
Palm Springs, CA -- It was a momentous day for Timothy Bradley (22-0, 11 KOs) - as he completed his hometown victory press tour, he received more good news. Bradley, who seized his first opportunity at a world title shot on May 10 at the Trent FM Arena in Nottingham, England against highly regarded Junior Witter, was informed by his co-promoter Ken Thompson of Thompson Boxing Promotions that The California Boxing Hall of Fame had chosen to nominate the pugilist as fighter of the year. continue


---
HOLLYWOOD, FL, May 23 – They're two of the boxing world's brightest young stars, and on Wednesday, June 11th, Sechew 'The Iron Horse' Powell and Peter 'Kid Chocolate' Quillin will light up the Hard Rock Café in the heart of Times Square in separate ESPN2 Wednesday Night Fights showdowns that they hope will lead them closer to world title shots. continue


---
LOS ANGELES, May 22 –The fighters have arrived in Manchester, England for one of the biggest sporting events to hit the United Kingdom in years and the sound of IBO & Ring Magazine World Junior Welterweight Champion Ricky 'The Hitman' Hatton's (43-1, 31 KOs) theme song can be heard on every street corner. continue


---
By Anthony Coleman: In two weeks will be third anniversary of Hatton's unexpected victory against Kostya Tszyu for the Junior Welterweight title. Going into their fight most fans and members of the boxing world believed that Hatton was too green to take down a proven pound-for-pound elite like the hard hitting Tszyu.

Yet Hatton survived some very tough moments, and gained a lot of steam as the fight entered the late rounds. In the 11th he ravaged Tszyu and started pounding him to the head and the body. Rather than go out in the last round and keep his crown, a battered and bruised Tszyu decided to quit on his stool. continue


---
Featherweights Monty Meza-Clay (WBO #1, IBF#4, WBA #9) and Omar Lizarraga clash in the 10-Round Main Event of Telefutura's Solo Boxeo on Friday May 30, 2008 from The Pittsburgh ExpoMart. Meza-Clay is coming off of a thrilling 7th round knockout victory over former IBF World Champion Eric Aiken in February on ESPN2. Lizarraga of Tijuana, Mexico comes in hungrier than ever after a highly disputed draw in his last bout when he challenged Tomas Villa for the IBA Title. continue


---
Furious Enzo Calzaghe has launched a stinging attack on Kelly Pavlik's trainer Jack Loew after he bad mouthed his son Joe - and middleweight title contender Gary Lockett. Loew has been quoted in the press as saying: "maybe Enzo can teach Lockett to slap like a girl - just like Joe". Pavlik and Lockett meet at the Boardwalk Hall, Atlantic City on June 7 with the American's WBC and WBO middleweight world titles on the line, screened live and exclusive on Setanta Sports. continue


---
22.05.08 - Georgetown, Grand Cayman: IBF / WBO / WBA king Nate Campbell took a few moments away from his honeymoon to respond to comments made by former 130lb champ Joan Guzman. The always outspoken Campbell had this to say regarding Guzman's "disrespectful comments": "This clown reminds me of one of those yapping little rat dogs. Yip, yip, yip at your ankles. He asked why I was considering fighting Casamayor. Well the answer is simple. Because Casamayor is my mandatory, and he holds 2 belts; The WBO interim title, and the Ring title, which happens to be 2 more belts than Joanie herself holds. continue


---
Two-division champion Joan Guzman has made it no secret that he intends to win a title in the lightweight division. He already has an opponent in mind; the lightweight kingpin and always colorful Nate Campbell. Campbell 32-5-1 (25) who got married last Saturday in Jacksonville, Fla., is currently on his honeymoon.

"Everyone has seen the picture of Nate and his wife in their cute, white, wedding outfits," said Guzman, who has a record of 28-0, with 17 knockouts. "I hope they're enjoying their honeymoon because Nate's honeymoon at the top of the lightweight division is going to end once he finds the courage to fight me."

Guzman may or may not get his wish since Campbell's team is in a WBO purse bid with Campbell's mandatory challenger Joel Casamayor. The purse bid is scheduled for Tuesday, May 27. continue


---
PROVIDENCE (May 22, 2008) – Some of boxing's youngest, brightest stars will be out and fighting on tomorrow night's (May 23) ESPN2 Friday Night Fights (ESPN2 FNF) in "Ring Warriors," promoted by Jimmy Burchfield's Classic Entertainment and Sports, Inc. (CES), live from Twin River Events Center in Lincoln, Rhode Island. continue


---
by James Slater: They were scheduled to box a while back, and now hot shot heavyweight prospect Odlanier Solis and former IBF heavyweight champ Frans Botha will meet this coming June 27th in Miami. Set to box on the same card as his fellow Olympic gold medallist Yuriorkis Gamboa, Solis will be looking to get Botha out of there in quick and impressive style. continue


---
CANASTOTA, NY - MAY 21, 2008 - The International Boxing Hall of Fame announced today former ring rivals Alexis Arguello and Aaron "The Hawk" Pryor will reunite in Canastota for festivities planned for the 19th Annual Hall of Fame Induction Weekend set for June 5-8th. In 1982 and 1983, the Hall of Famers met in two pitched battles for Pryor's junior welterweight championship, with Pryor registering kayo wins in the 14th and 10th round respectively. continue


---
21.05.08 - By Vivek Wallace: With contracts signed and a buzz in the air, needless to say, the only thing fight fans are talking about at this point is the upcoming welterweight war between Mexican Antonio Margarito and Puerto Rican Miguel Cotto. The more emails and questions I read from fight fans, the more intriguing this fight becomes. Adding even more gas to the flames is the fact that the true Mexican and Puerto Rican fans have come out strong already, filling up my email box with fiery words for their competitor.

I've never been one to support racial division on any level but I must admit, Mexico -vs- Puerto Rico in the game of Boxing is more or less the epitome of all those things the average fight aficionado ever desires. Heart, courage, per serverance, and oh, by thew way, let's not leave out pure guts because laying down is never an option either way. Every week on the "Left-Hook Lounge" we take an in-depth look at fan questions and give them an in-depth analysis. This week is no different...So with no further ado....here we go: continue


---
Los Angeles, CA (May 22, 2008) – Irish eyes will be smiling at the news that – following a nearly three-year absence – 1992 Olympic Silver Medalist and former WBC Bantamweight World Champion, Wayne "Pocket Rocket" McCullough, will be featured on the non-televised portion of the undercard of "Cayman Knockout: Championship Boxing" on Friday night, June 20, 2008. continue


---
by James Slater: Two former world champions who are now well into the veteran stage of their careers fought last night in Jacksonville, North Carolina, with varying degrees of success. Former IBF cruiserweight champion "King" Arthur Williams did okay, out-pointing 5-4-1(5) journeyman Clarence Moore over six rounds to win a unanimous decision of 60-52 on all three judges' cards. The 43-year-old Williams scored two knockdowns in the 2nd round. "King" Arthur improved his record to 44-15-1(30). continue


---
Reigning UBO bantaweight champion Nick Otieno is set to leave Kenya to destroy Gorres for the upcoming boxing event, dubbed "One More Time," at the Waterfront Cebu City Hotel & Casino on May 31."I am making my first trip to Cebu to pickup a vital victory. We Kenyans are known for running in athletics, but I am gocming there to make someone run from my punches. That man is Gorres," Otieno was quoted saying by Kenyan correspondent Edward Sande. continue


---
22.05.08 - By Shawn M. Murphy, photo by Geoffrey Ciani / East Side Boxing: Recently it was my great pleasure to speak with former World Middleweight Champion Vito Antuofermo. Antuofermo was born in Italy, later moving to the United States. Antuofermo was a New York Golden Gloves Champion as an amateur, and won the World Middleweight Championship in 1979 over Hugo Corro. After a defense over Marvin Hagler in a controversial draw, Antuofermo lost the title to Alan Minter by split decision. Antuofermo, known for a tendency to bleed, would also lose rematches later to Hagler and Minter via TKO'S. Well known fighters he would beat included Emile Griffith, Bennie Briscoe, Denny Moyer, Willie Classen and Eckhard Dagge. After a loss in 1985 to Matthew Hilton, Antuofermo retired with a record of 50-7-2. continue


---
by James Slater: He is almost the forgotten man when it comes to the action that is set to take place on Saturday night in Manchester, but Lovemore N'dou says such an attitude is the wrong one to take. With all eyes currently on Ricky Hatton and Paulie Malignaggi, as the two men prepare to defend their titles at light-welterweight, the plan is no secret - the two will win and then fight each other in a big showdown later this year. continue


---
22.05.08 - Although he isn't as famous as his fighting sons, Ricky, the world light welterweight champion or Matthew, a British welterweight contender, Ray Hatton is definitely a heavyweight in the boxing business. continue


---
by James Slater: In his last fight, the quite murderous-punching Columbian Fulgencio Zuniga ruined the perfect record of the equally hard-hitting Victor Oganov - stopping the then 26-0(26) fighter known as "Destroyer" in 9 rounds. Now, on June the 6th, the big-punching 30-year-old takes on another unbeaten fighter in Canada's 21-0(14) Jean Pascal. Can Zuniga ruin another guy's perfect record? continue


---
21.05.08 - by James Slater: 23-year-old Francesco Pianeta is an unbeaten heavyweight up-and-comer who lives and is based in Germany. Born in Cosenza, Italy, the fighter moved with his parents to Germany at the age of just six. Now beginning to make a name for himself as a boxer, the 6'5" southpaw fights for his first major title this coming July 19th.

With no amateur background to really speak of (Pianeta was reportedly a Muay Thai fighter before turning pro - Muay Thai being Thai Boxing, and the youngster won nine out of ten fights) the 23-year-old has done well to be already challenging for any title. Currently 16-0(10), the southpaw won the WBC youth title last Saturday with an impressive 2nd round TKO over the Lou Duva-trained and previously unbeaten 22-year-old, Mike Marrone. Next up, in July, Pianeta will face Scott Gammer for the vacant European Union heavyweight championship. continue


---
The Ballroom Boxing card slated for Thursday, May 29 at Michael's Eighth Avenue in Glen Burnie, MD is starting to fill out. Here are some bouts that have been added to the card. The "rematch" between heavyweights "The People's Champion" Jonathan Felton of Stafford, VA and Baltimore's Askia Snyder will be on this card in another four-round bout. Back on January 31 at Michael's, the two men made national press when they brawled before the bell even rang. Felton comes in with a record of 5-9, five KO's. Snyder was making his pro debut on the January 31 card and has one no contest on his record. continue


---
While the Red half of Manchester are celebrating the anticipation of lifting the European Cup in Moscow, the Blue half of the city are preparing for the biggest sporting event to hit Manchester since the Commonwealth Games. Ricky Hatton is the only sportsman who can unite the whole city, as well as the country, as the IBO/Ring light welterweight champion prepares to face Mexican-American hardman Juan Lazcano at City of Manchester Stadium this Saturday, May 24, 2008. continue


---
From WBC President Jose Sulaiman: I am sending, on behalf of the 164 nations affiliated with the WBC, best wishes for Vitali Klitschko to win the mayoral election in Kiev, Ukraine, on May 25. "I hope that the voting citizens of Kiev will take into strong consideration the perseverance and efficiency that Vitali utilized to make his company successful in business, his strong feelings of patriotism and love for Ukraine, and the great qualities and abilities of a young sportsman with his clean mind and heart to lead the city of Kiev to reach its highest goals and ideals. continue


---
NEW YORK (May 21, 2008) --- It was a successful night all around all around on Saturday for DiBella Entertainment and KO Entertainment as they presented "Noche de Campeones" LIVE on pay-per-view originating from the Auditorio Centenario in Gomez Palacio, Durango, Mexico. "I want to congratulate Cristian Mijares on his hard fought victory over Alexander Munoz in what was an outstanding fight," said DiBella Entertainment President Lou DiBella. "I also want to give kudos to Nacho Huizar, Antonio Losado, and the rest of KO Entertainment who hosted a great event in Mexico. I am proud to be their partner."

Mijares (35-3-2, 14 KO's) defeated Alexander Munoz in the main event of the evening, earning a 12-round split decision victory to capture Munoz's WBA title and become the recognized unified champion in the super flyweight division. continue


---
In a few years, boxing historians may look back on Friday, June 27 as a day when fans got to see the fighters making up the future of the sport of boxing all fighting on one spectacular card. Given the amateur pedigree and pro success of Abner Mares, Nestor Rocha, the Velasquez Brothers and Hector Sanchez – who own a combined pro record of 61-0 – it goes without saying that Golden Boy Promotions' latest card at the Morongo Casino Resort & Spa in Cabazon , California will be another one to remember. continue


---
When German Interim-Champion Konstantin Airich (9-0-1, 8 kos) faces "Brixton Bomber" Danny Williams (38-6-0, 30 kos) in Bilbao next week (Friday, May 30th) it seems very likely that the fight doesn't go the distance. Both men are well known for their heavy hands – though Williams is far more experienced, of course. continue


---
CENTURY CITY, CA (May 21, 2008) "Fedor has destroyed everybody that I look up to, said Sylvia. I think it is a good test for me. If I stay standing up, I'll have won," said Tim Sylvia. Fedor's appearance was met with resounding applause from the crowd. "I am honored to be in a program with such great fighters. Thank you Mr. Sylvia for taking this fight. I know him [Tim Sylvia] well, I have tremendous respect for him, and I look forward to meeting him in the ring," said Fedor, assisted by an interpreter. Full Story: Fedor vs Silvia -- continue


---
By Christopher Roche, Brickcityboxing.com - Boxing Questions (and answers) - 1) Why is Ricky Hatton so Popular?

Ricky "Hitman" Hatton's ability to mobilize 55,000 fans is nothing short of amazing. Next weekend, Memorial Day weekend here in America, I am happy to see the spectacle televised on the Versus Network. As an American, I am somewhat jealous that I cannot claim Hatton as one of ours. America has likely never had a boxer as proportionately popular as Hatton.

Hatton's popularity defies conventional wisdom. He is not the most brilliant athlete, nor is he the biggest or strongest boxer in his class. However, he has what they refer to in the marketing industry as the "it" factor. continue


---
While law practitioners generally aren't thought of in charitable terms by most members of the general public, few would object to the motion that lawyers are a necessity in modern day life, and in fact, it could well be argued that denizens of the legal profession have sustained more than a few businesses during the tough times that most enterprises must go through from time to time. continue


---
by James Slater: The ultra-experienced Ronnie Shields, the trainer of Juan Lazcano, is convinced his fighter will beat Ricky Hatton in less than four days time. One of the main factors that Shields believes will lead to "The Hitman's" downfall is the 29-year-old's lifestyle out of the ring when he's not in training. continue


---
21.05.08 - One of the most powerful matchmakers in the world of boxing today, Robert Diaz, has been in Manchester this week looking after the interests of his employer, Golden Boy Promotions, as they partner with Frank Maloney Promotions and Punch Promotions to put on the biggest fight card ever seen in Britain. continue


---
"Rising Star" Yuriorkis Gamboa was shining bright when he beat Darling Jimenez from New York this Saturday in Primm, Nevada by unanimous decision after a ten-round-war. Though criticized for keeping his hands down giving Jimenez the chance to drop the Cuban in the fourth most spectators were pleased by Gamboa's exceptional speed, great ring movement and absolute dominance over a very experienced opponent.

"Whoever criticizes Gamboa now should not forget that it was only his 10th pro-fight", states promoter Ahmet Öner, "And Jimenez is a very tough, experienced and dangerous contender. Of course, Gamboa still got a lot to learn. But everyone who saw how he demolished Jimenez' face will have to agree that after all he remains an exceptional talent and lots of fun to watch."

Still at Saturday's HBO Boxing After Dark show from Terrible's Primm Valley Casino Resort the promoter saw some things he didn't like. And he responded to this by dismissing Gamboa's trainer Osmiri Fernandez right after the fight in the dressing room. continue


---
CHICAGO, IL, (May 20, 2008) The Chicago Sun-Times will stream live on Wednesday morning from the Chicago media brunch for boxing superstar MANNY PACQUIAO and World Boxing Council champion DAVID DIAZ as they promote their showdown set for June 28th at Mandalay Bay Resort and Casino in Las Vegas, Nevada. continue


---
Now that Portsmouth has had time to reflect upon their historic FA Cup win, and the city has been dancing the Kan-Kan since May 17, it's now time to change the music and dance the Oakey-Kokey as Portsmouth's other favorite sporting star, Tony Oakey, steps into the ring on Friday, June 13 for "Fright Night" at the Mountbatten Centre to defend his British light heavyweight title for the third time. continue


---
By Per Ake Persson: Sauerland Event have lodged an official protest to the WBA about the planned Mikkel Kessler vs Dmitri Sartison fight June 21 in Brondby, Denmark. Sauerland´s point is that Kessler´s opponent should have been # 3 rated Danilo Haussler and not # 4 Sartison. Mogens Palle insist that Kessler vs Sartison is on and will go ahead. His point is that Haussler does not deserve to be # 3 in the first place with only one fight in two years and losses to Kessler´s ex-stablemates Mads Larsen and Rudy Markussen. continue


---
By Harry Summers: WBA World Featherweight Kingpin Chris "The Dragon" John will embark on his 10th Consecutive title defense when faces hardnosed Mexican and current WBC FECARBOX Super Featherweight Champion, Michael Lozada. July 5th is the date, Estadio Huracan in Pachuca, Hildago, Mexico is the location.

Tlalnepantla native, Michael Lozada is a very dangerous prospect for the World's #1 Featherweight, having stopped his last 6 opponents by way of Knock out. His last and arguably most important victory was a 1st demolition of WBC FECARBOX Super Featherweight Champion Gilberto Perez. Lozada's record is 28 Wins from 33 Starts.

Should John be successful he be awarded with the WBA's "Super belt" for having his 10th consecutive defense. John is currently in training in Perth at the renowned Harry's Gym with his Trainer and manager Craig Christian. continue


---
by James Slater: Back in March, when Filipino dynamo Manny Pacquiao wrested the WBC super-featherweight championship from Juan Manuel Marquez "Pac-Man" entered the ring weighing a hefty 146 pounds. Putting on sixteen pounds between the official weigh-in and the first bell was just too much, according to Manny's trainer, Freddie Roach. In a recent article in The Philippine Daily Enquirer, Roach said things will be different in the lead up to Pacquiao's WBC lightweight title challenge of David Diaz - a fight set for June the 28th in Las Vegas. continue


---
SAN DIEGO, Calif. (May 20, 2008) – Former lightweight champion Julio "Kidd" Diaz (34-4, 25 KOs) makes his highly anticipated return to the ring on Wednesday, June 25, from the world famous Playboy Mansion in Beverly Hills, Calif. (ESPN2 11:00 p.m. ET/8:00 p.m. PT). continue


---
Photo by Photo Wende) Freshly-crowned IBF Intercontinental Champion Marco "Captain" Huck today successfully underwent surgery after breaking his jaw during his ninth-round TKO victory over Frantisek Kasanic. The 23-year-old sustained the injury in the fourth round but shook off the pain to end the battle five rounds later. continue


---
20.05.08 - By Ted Sares: Sonny Barch vs. Charles Atlas (1982) - Barch was a heavyweight out of Tennessee who won his first six fights by first round KO and his next four in almost similar fashion. In his eleventh encounter, he met Charles Atlas, 8-26 coming in and with a propensity to take the count. He had dropped 17 in a row, but had had far more rounds under his belt than Barch. After ten rounds in which the lack of rounds fought by Barch gave Atlas his opportunity, Sonny found himself on the short end of an embarrassing upset PTS loss. The win would be Atlas's only one in his last 28 outings.

Barch managed to avenge this defeat as he scored two first round knockouts of the hapless Atlas the very next year and eventually finished with a 19 (KO 18) - 5 (KO 2) mark. In 1992, he participated in a highly controversial fight with Tex Cobb which was ruled a NC, but that's another story and one I'm not about to touch with a ten foot pole. continue


---
by James Slater: According to an exclusive interview with Local London web site, Wayne Alexander, the former British, European and WBU light-middleweight champion has retired at age 34. Alexander had been due to fight again this summer, but has revealed he had been having trouble regaining his dedication since breaking an ankle last October. continue


---
20.05.8 - The position of trainer in the sport of boxing is perhaps the most crucial piece of the puzzle when it comes to putting together a successful fighter. The best trainers command a great deal of respect for their unique abilities to raise the performance levels of their boxers and as a result, are in high demand the world over. continue


---
Josh Canty, Jeannine Garside's (7-0-1, 3 KO) trainer, is preparing the WIBA featherweight champ for her June 13 IFBA title clash with Chevelle Hallback, (26-5-2, 11 KO). Canty acknowledges Hallback is a fast starter, noting the first round between Hallback and Melissa Hernandez, when Hernandez was staggered early and hung on to fight Hallback to an entertaining draw. continue


---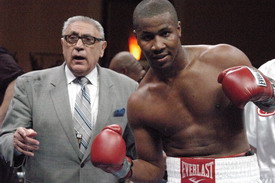 20.05.08 - By Peter Mark Heintzelman, Photos by Peter Mark Heintzelman: He's back! And thank God its in my backyard, at the Twin River Event Center, in Lincoln, Rhode Island, this Friday night!

The future of the cruiserweight division, "Awesome" Aaron Williams (17-0-1, 12 KO's) is on the fast train going up the food chain, and this time, its up against tough Colombian knock-out artist, Jose Luis "Pantera" Herrera (15-4, 15 KO's). This is expected to be like two trains crashing at full speed, so get your seats on the track for this Friday night's fights, sponsored by Jimmy Burchfield's Classic Entertainment & Sports. The show, "Ring Warriors," will be broadcast live on ESPN2's Friday Night Fights - - but there is nothing like seeing the fights live! continue


---
by James Slater: Former WBC bantamweight champion of the world Wayne "The Pocket Rocket" McCullough has not fought since back in 2005 and he has not won a fight since 2004. Despite this, the 37-year-old Irish warrior is not ready to hang up his gloves just yet. A scheduled fight with Kiko Martinez, in a bout that would have contested the European super-bantamweight the Spaniard then held, fell through due to Martinez failing to make weight. Then underdog Rendall Munroe upset Martinez to take the title. Now it seems a McCullough-Munroe fight may take place. continue


---
The Aviator Sports & Recreation Center in Brooklyn, N.Y. will host its third boxing event in three months on June 4. The show, which will be televised on ESPN 2's Wednesday Night Fights, is being promoted by Winky Wright Promotions and Thomas Gallagher Productions, in association with Sal Musemeci's Final Forum. continue


---
PHILADELHIA (May 20, 2008)—The stakes got even bigger for the main event that will take place on Friday 6th at The Legendary Blue Horizon in Philadelphia. Elieser Castillo of Miami & Adam Harris of Philadelphia will engage in a cruiserweight battle scheduled for twelve rounds and it will be contested for the WBC Latino Cruiserweight title. continue


---
19.05.08 - By Scoop Malinowski, Boxinginsider.com: Boxing fans gave a double thumbs up to Shannon Briggs for his work for espn2 last Friday night at ringside of the Byrd-George match. High praises could be found in several boxing message board forums complimenting the former WBO Heavyweight champ for a job very well done. We decided to ask the champ, I mean, broadcast journalist Shannon Briggs, how he himself assessed his own eloquent elocutions on espn2.

Q: You are getting very positive reviews for your fine job commentating last Friday night in Las Vegas. Were you satisfied with how it went?

Briggs: Very satisfied and very appreciative to the ESPN network. When Rob Beiner the producer called me the week before the show, I was half asleep so I had to call him back and ask him was he serious a few hours later. I thought I was dreaming

Q: Was that your first time as a live color commentator for a major network? continue


---
PROVIDENCE (May 20, 2008) – 2004 U.S. Olympian Jason "Big Six" Estrada fights this week on ESPN2 Friday Night Fights for the second time in seven weeks when he faces Carolina heavyweight champion Moultrie "Jack Hammer" Witherspoon (14-1, 8 KOs) in an 8-round Special Heavyweight Attraction co-feature on "Ring Warriors," promoted by Jimmy Burchfield's Classic Entertainment and Sports, Inc. (CES), live from Twin River Events Center in Lincoln, Rhode Island. continue


---
WBC CABOFE Middleweight Champion and Former Contender TV Series Star Miguel Espino (19-2-1, 8 KO's) has risen to the #10 ranking in the WBC and is inching closer to a title shot. One of the road blocks on the journey to a title is Canadian Sebastian Demers. continue


---
CHICAGO, IL, (May 20, 2008) Boxing superstar MANNY PACQUIAO jets to Chicago, Illinois, on Tuesday night in preparation for a full media day on Wednesday, May 21st which includes a Public Pep Rally at 12Noon at Federal Plaza, 230 S. Dearborn (corner of Adams and Dearborn) to promote his showdown with World Boxing Council champion DAVID DIAZ set for June 28th at Mandalay Bay Resort and Casino in Las Vegas, Nevada. continue


---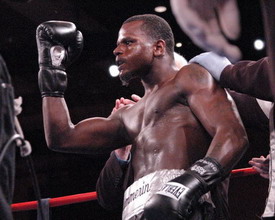 By Peter Mark Heintzelman, Photos by Peter Mark Heintzelman: Friday night at Twin River Event Center, in Lincoln, Rhode Island, will be the next time I see Hank Lundy fight.

Last I saw 24 year old, light welterweight Philadelphian boxer, "Hammerin" Henry Lundy (10-0-1, 6 KO's) , was ringside at The Twin River Event Center, Rhode Island, on April 4, 2008, wearing his civilians, as his intended opponent fell out. In black jeans, white shirt, and a semi-dejected look on his brow - another side of the boxing world, -"nothing's easy in boxing." Jimmy personally ushered "Hank" into the front rows of the evening's show where Jason Estrada defeated Lance Whitaker. The Southpaw didn't want the front row. He wanted the other side of the ropes. Where he earns a living. That night, he was only a spectator - his time would come to fight again. continue


---
Denver (May 20, 2008) - Aurelio Martinez of Inside Boxing and Barry Fey of Feyline International, Inc. have teamed up to bring "The Future". The Future will be a sensational boxing event putting forth Colorado's top pugilists. The card will include 5-time champion Donald Camarena , undefeated welterweight contender Marvin Cordova and undefeated heavyweight Jevon Langford. continue


---
IBF #1 ranked mandatory challenger Tomasz Adamek will return to the Windy City on July 11 when he headlines an exciting fight card at the Aragon Ballroom against veteran brawler Gary Gomez, it was jointly announced today by Main Events CEO Kathy Duva and 8 Count Productions President Dominic Pesoli. ESPN2's "Friday Night Fights" broadcast begins at 9:00 pm ET/8:00 pm CT. "It was very important to Tomasz to fight once more prior to his showdown against Steve Cunningham," said Duva. "What better place for him to fight than in Chicago where he was warmly welcomed by his Polish brethren the last two times he fought here?. continue


---
LAS VEGAS, NEV (May 19, 2008) – The Battle is on! Welterweight superpowers MIGUEL COTTO and ANTONIO MARGARITO square-off in a compelling and eagerly-awaited world title fight to determine the division's top dog and arguably boxing's No. 1 pound-for-pound fighter. "The Battle!" / "La Batalla!" -- the pay-per-view extravaganza -- headlined by the Cotto vs. Margarito world welterweight championship, will take place Saturday, July 26, at MGM Grand in Las Vegas. Promoted by Top Rank, the fight will be produced and distributed live by HBO Pay-Per-View, beginning at 9 p.m. ET / 6 p.m. PT. continue


---
19.05.08 - by James Slater: The Cannes film festival in France may seem like an odd place for former heavyweight champion of the world Mike Tyson to be hanging out, but right now Tyson is there getting a receptive reception due to the new film to be released on his life.

The documentary, "Tyson," directed by U.S film maker James Toback, is an all-out revelation of "Iron" Mike's turbulent life - both in and out of the boxing ring. Toback has selected hours upon hours of footage of Tyson, both of fights and interviews, and has used it all to give an accurate account of Mike Tyson's life - from his early days in Brooklyn to his days at the top of the sporting world. The movie then goes on to show Tyson's almost unbelievable fall from grace. continue


---
Ricky Hatton: It's great to be back in action. For me, let's just say everybody knows - obviously, it's not my last fight and the first defeat of my career and the knockout defeat so it's very, very important that I bounce back strong. It's an absolute dream come true being a big Manchester City football fan to get my dream to fight at the home ground of my halos really in many ways. continue


---
Juan Lazcano: We've got a wonderful camp. I've been here in nine weeks now and it's just been absolutely a great camp for me. I have a great personal training coach, you know, and he is a nutritionist. And then I have Ron Shields, putting everything together. Just man, what a wonderful team I have and we're prepared and ready to go and that's it that I had. continue


---
CHICAGO, IL, (May 19, 2008) World Boxing Council Lightweight Champion DAVID DIAZ took a quick breather from training this afternoon to tape an appearance for Telemundo's Titulares Y Mas with host MIRELLA GRISALES for airing tonight. continue


---
by James Slater: Once a fighter considered by many as a dead-cert to become a world champion, middleweight prospect Andy Lee was instead shockingly beaten in seven rounds by huge underdog Brian Vera in March. Now, according to BoxRec.com, Lee is set to make his return to the ring since his first career loss.

Set to box in Limerick, Ireland, the 23-year-old southpaw will face an opponent as yet TBA. A return fight with Vera would be a welcome match, but this seems unlikely - at least for now. Instead look for Lee to restore his confidence with a fight against a relatively safe opponent. Still a genuine talent who may go on to achieve some of what lots of people felt he would, Lee will hopefully have learnt from his losing bout with Vera.

Now knowing he has to afford each and every opponent he faces some respect, the 23-year-old will hopefully have worked on his defence in particular. Caught way too many times by Vera back in March, Lee took a lot of punishing blows. Fast, powerful and gifted he may be, but Lee discovered the hard way that as good as he is he must pay attention to the defensive side of the game. continue


---
by James Slater: This Saturday, in the city of Manchester, against Ricky Hatton, 33-year-old Juan Lazcano will be engaging in his first fight for fifteen months. Yet in a recent interview with Sky Sports, the Mexican/American believes his best days are still in front of him and that he is destined for greatness. Being older at age 33 and not having won a fight since 2006 are not factors that concern Lazcano. continue


---
PRIMM, NEV (May 18, 2008) -- Undefeated contenders JAMES KIRKLAND, ALFREDO ANGULO and YURIORKIS GAMBOA turned in star-making performances last night in their HBO debuts on "Boxing After Dark" from Terrible's Primm Valley Casino Resorts in Primm, Nev. Promoted by Gary Shaw Productions and Arena Box-Promotion, on a card appropriately called "Night of the Rising Stars, all three fighters scored impressive victories, solidifying their status as must-see attractions and the future of boxing. continue


---
COV GLOVE will be featured this Friday night as Aaron Williams and Jose Luis Herrera headline a night of boxing in Lincoln, Rhode Island. COV GLOVE is a synthetic material that covers the tape on the wrist. It protects from tape coming loose which in turn stops action in fights. COV GLOVE also protects from the tape scratching against the eyes. continue


---
18.05.08 - By Frank Gonzalez Jr: HBO's Boxing After Dark series featured three prospects in fights against three, "respectable opponents" Saturday night. First up was a Jr. Middleweight contest starring James Kirkland (22-0, 19 KO's), who scored a first round KO over Eromosele Albert (22-1, 10 KO's). Not much of a fight there. Albert came into the ring with a bulbous mound on the right side of his head that looked like he just got whacked upside the head with a hammer in the locker room.

Kirkland landed a straight left to the temple that saw Albert go down and though he beat the count, he wasn't really ready to continue and Kirkland caught him again and he went down in submission. Joe Cortez, the referee, stopped it. If you blinked, you might've missed this one. The prize was the NABO LMW title. Hey, everyone's a champ these days. continue


---
The show, which will be televised on ESPN 2's Wednesday Night Fights, is being promoted by Winky Wright Promotions, in association with Thomas Gallagher Productions. Wright, a former world champion, and Gallagher, who starred in season one of "The Contender" reality television series, will both be in attendance. continue


---
Duva Boxing president Dino Duva has announced the signing of hot shot welterweight prospect James DeLaRosa to a co-promotional agreement with Cavazos Boxing. The unbeaten star from Harlingen, Texas will make his Duva debut on the June 13th ESPN2 Friday Night Fights card headlined by Ola Afolabli. continue


---
by James Slater: Last night, in Mexico, Jorge Arce won his official WBC super-flyweight elimination bout with a good, hard earned majority decision over the previously unbeaten Thai fighter Devid Lookmahanak. The scores were 115-113, 114-113 and 114-114. The action was competitive, as these scores indicate, and Arce also scored a flash knockdown in the 7th round. Despite this, the largely unknown Thai forced things to the final bell. Arce, who was slightly busier in the fight, improved to 49-4-1(37). Southpaw Lookmahanak fell to 18-1(9). continue


---
18.05.08 - by James Slater: The very talented Yuriorkis Gamboa won again last night, capturing his first professional title in the process. But for the second time in his now 10-0(8) career, the 26-year-old was made to pay for holding his hands in a dangerously low position and put down as a result. No, Gamboa was not badly hurt in either knockdown - last night's coming in the 4th round of his fight with Darling Jiminez, the other coming also in the 4th round in his fight with Adailton De Jesus - but the warning signs are there.

As good as he may be as a fighter, paying attention to the sport's fundamentals such as defence, is something that simply has to be done. Gamboa is incredibly quick, has great power and physical strength, along with grace, balance and a hugely competitive attitude. If, however, a tighter defence were added to these qualities, the Cuban defector and former Olympic gold medallist would be an even better fighter. continue


---
Bradley Pryce has promised to go to war with Marcus Portman when the clash for the Commonwealth light-middleweight title in Birmingham on June 21. Pryce will take on local lad Portman at the National Indoor Arena as chief support to Amir Khan's fight with Michael Gomez. And the exciting Welshman, who makes the sixth defence of his title, has promised to steal the spotlight from the main event. continue


---
WBO, WBA and IBA lightweight champ Nate Campbell spoke out on the upcoming IFBA title fight between Chevelle Hallback (26-5-2) and Jeannine Garside (7-0-1) on June 13, at the Isleta Casino Resort in Albuquerque, NM on the Fresquez Promotions "Finally" women's championship PPV. "Chevelle is more than just a fighter, she's a friend I love and respect," Campbell said, "But she's also as tenacious as they come. She can be as mean as they come, too. Chevelle is very competitive, and a good fight will make Chevelle do what she's gotta do.. continue


---
(Las Vegas, NV) Hot cruiserweight prospect, "Awesome" Aaron Williams (17-0-1, 12KO's), returns to ESPN 2, Friday, May 23rd at the Twin Rivers Event Center in Lincoln, RI. "The action promises to be explosive," Classic Entertainment and Sports (CES) promoter Jimmy Burchfield said. "Aaron Williams really is awesome. His devastating knockouts of opponents have been showcased on ESPN, not only on its Friday Night Fights shows, but over and over again on Sports Center.. continue


---
18.05.08 - Photos by Sauerland Event: Ulli Wegner was full of praise for Marco "Captain" Huck after he won the IBF Intercontinental Cruiserweight Title with a ninth-round TKO victory over Frantisek Kasanic in Bayreuth on Saturday night. The 23-year-old German floored his opponent with a series of power shots, and when he had him in big trouble again following several hard punches, the referee stepped in to wave the bout off. "I am proud and very pleased with Marco´s performance," Wegner lauded. "He stuck to the game plan and did very well tactically. I was surprised how much shots Kasanic could take." Huck not only landed power shots to body and head but also used to left jab to make impact. It was not long until Kasanic´ face was swollen. "Today I wanted to please my coach and show that I can box well," a satisfied Huck said afterwards.

Huck defended well against the brave Slovakian, who proved his tremendous punching power and marched forward despite the damage Huck inflicted on him. But instead of rushing, Huck cleverly followed his coach´s orders to pick Kasanic apart. continue


---
18.05.08 - Photo gallery by Peter Mark Heintzelman of EastSideBoxing.com: Undefeated professional Edwin Rodriguez of Worcester, Mass., boosted his record to 6-0 with a fourth-round technical knockout win over last-minute replacement Anthony Cannon in a bout scheduled for six rounds Saturday night in Dorchester, Mass. continue


---
The first half a sporting double for the South Coast city of Portsmouth, England became a reality this weekend at Wembley Stadium when Portsmouth defeated Cardiff City 1-0 to win the FA Cup. Now, light heavyweight Tony Oakey has to keep his side of the bargain by keeping his British title when he meets Commonwealth champion Dean Francis on Friday, June 13 at Portsmouth's Mountbatten Sports Centre. continue


---
Braveheart Promotions' Gary Young and Jason Hastie have been preparing for the biggest fights of their respective careers with fellow Scot Craig McEwan at the famous Wildcard Boxing Club in Los Angeles. The Edinburgh duo will both appear on the undercard of Willie Limond's IBO Intercontinental lightweight title defence against Graham Earl at Glasgow's SECC on June . continue


---
17.05.08 - by James Slater: 52 years ago today in Wilmington, North Carolina, one of the greatest boxers of the last thirty years was born. Ray Charles Leonard, the man who went on to become known across the globe as "Sugar" Ray Leonard is the man, and today he celebrates his birthday.

Still very much in the public eye, most recently due to the success of "The Contender" T.V show he presented, Leonard is an incredibly wealthy and admired person. All he has he earned came due to his bravery and incredible ring talents, and these days he rightfully basks in the glory of a boxing career that was nothing short of exceptional.

Fans, both young and old, know the Ray Leonard story. How he dazzled America and the world with his amateur career, an amateur career which culminated with the capturing of a gold medal at the 1976 Olympics in Montreal. continue


---
LAS VEGAS, NEV (May 17, 2008) -- Tracy Byrd issued the following statement today to fans and friends concerned about her husband Chris after last night's loss to Shaun George: "Chris is ok. His spirits are HIGH. He is closer to the Lord then ever in his life and trusts that he will take care of everything. Chris is disappointed in last night. continue


---
By Paul Strauss: It was obvious from the opening bell, that Chris Byrd had nothing left. He failed to demonstrate adequate movement, either with his legs or head. He lacked strength and control of his faculties. Beginning with the first round, he reacted strangely to the action and was even hurt by punches that were partially blocked! In fact, he went down from one in a very awkward and delayed way, one that was a forecast of more to come. continue


---
When super featherweight sensation Yuriorkis Gamboa (9-0, 8 kos) steps into the right to fight Darling Jimenez (23-2-2, 14 kos) for the vacant WBC international championship in Primm, Nevada tonight it is not only the HBO debut for the spectacular 2004 Olympic gold medallist from Cuba but also the first HBO show for Gamboa's promoter Ahmet Öner and his ARENA Box-Promotion. continue


---
17.05.08 - By Hunter Breckenridge: Well, it was worth a try. Chris Byrd's attempt at rejuvenating his career by dropping two weight classes met with failure Friday night in Las Vegas. Shaun George proved to be too steep a challenge for the former two-time heavyweight titlist. The 37 year-old Byrd had never been a natural heavyweight, and figured that by dropping closer to his natural bodyweight, he could turn back the clock. However, against George, he merely looked old and tired in being pounded to a ninth-round TKO loss.

Part of the idea of dropping to light heavy was that Byrd's new opponents wouldn't land with the same type of force that heavyweights like Tua, Klitschko, and Povetkin have. This may indeed be true. Shaun George obviously does not punch like Wladimir Klitschko or Ike Ibeabuchi. Having said that, Chris Byrd clearly didn't bring his heavyweight chin with him down to 175. Shaun George hit plenty hard enough to repeatedly rattle a surprisingly fragile Byrd. continue


---
17.05.08 - photos: ARENA Box-Promotion - With 128.5 lbs. super featherweight phenomenon Yuriorkis Gamboa showed himself in excellent condition for his shot at the vacant WBC international championship at the weigh-in at Terrible's Primm Valley Casino Resort. His opponent Darling Jimenez weighed in at 131 lbs. "I wouldn't care if Jimenez weighed 150 pounds", stated Gamboa. "I'll beat him anyways.. continue


---
In a time of teeming distractions and wayward youth, sixteen-year-old Jason Pagara stood a league apart. He started donning gloves at age 8 in Leyte (Philippines) as he played boxing with neighborhood friends. At age 14, when the young boys his age would rather go for non-productive escapades with a gang of friends, he turned pro and made his first step into achieving his dreams—a world championship crown. continue


---
By Cesar Pancorvo: -Weeks ago, Witter-Hatton was, without a doubt, the most important fight in the 140 division, not only because they are the most accomplished light welterweights but also because of their rivalry; but now, after Witter's loss, another fight is deserves to be considered more important. continue


---
by James Slater: WBC heavyweight king Samuel Peter is due to face the returning Vitali Klitschko later this year. But, as reported on ESB earlier this month, Peter is free to engage in a voluntary defence in the meantime. Well, according to promoter Frank Warren in an article on his official web site, Peter will face either Matt Skelton or Audley Harrison in this voluntary defence, and the bout will take place at The O2 Arena in London.

This is great news for British heavyweight boxing. Speaking on the record, Warren said the following:

"I've agreed terms with Don King for WBC heavyweight champion Sam Peter to fight at London's O2 Arena on July 12th. In the opposite corner will be either Matt Skelton or Audley Harrison. I'm holding talks with all parties over the weekend and will make an announcement on Monday.. continue


---
17.05.08 - by James Slater: Last night, in Turin, Italy, 38-year-old Gianluca Branco out-pointed the U.K's Colin Lynes to regain the European light-welterweight championship. Defending champ Lynes, much younger at age 30, found out just how hardened and tough the veteran Italian warrior is. The scores were indicative of how close the fight was. Branco won by a split verdict, with two judges going for him by scores of 114-113 twice, while the third judge gave it to the defending champ by a 115-113 margin. continue


---
Television: Produced and distributed by Integrated Sports for live viewing in the United States (9 PM/ET, 6 PM/PT) on both cable and satellite pay-per-view via iN Demand, TVN, DirecTV and DISH Network, as well as on The Fight Network in Canada, for a suggested retail price of only $29.95. continue


---
Friday May 16, 2008 Bayreuth, Germany: The official weigh-ins for Saturday nights huge Sauerland Event Championship boxing took place this afternoon. In all there are 11 bouts scheduled and 3 are for Championships. There was plenty of local press coverage on hand, and naturally the focus is on the Main Event featuring Marco Huck (20-1) as he faces off against Frantisek Kasanic (12-2) for the IBF Inter-Continental Cruiserweight title. continue


---
16.05.08 - By Vivek Wallace: In this weeks 'Call em Out Fridays' segment we take a look at not one, but two boxers who now find themselves at the center of the sports biggest scheduled fight. After weeks of grueling negotiations, it seems that the inevitable has finally materialized. Typically when we do a 'Call-Out' on Fridays it's because a fighter or someone else in the industry has failed to step up or give the fans what they want. Today, however, we're doing a different type of 'Call-Out'. Different for the simple fact that as a result of both fight camps stepping up and completing negotiations, one of these two men are gonna have to once again 'step up', because when it's all over on the evening of July 26th at the MGM Grand in Las Vegas, as we all know, there can only be one left standing! So in the standard 'Call em Out Friday' fashion, we take a look at both sides, and when the final statement is read, the debates officially begin..... continue


---
16.05.08 - Promoter Don King has come to the rescue of boxing fans around the world that would have missed out on an opportunity to see Monday's World Boxing Association lightweight championship by making it available for free at DonKingTV.com. continue


---
by James Slater: Joshua Clottey has been waiting patiently for his shot at the IBF welterweight championship. After having beaten the then undefeated Shamone Alvarez in a final eliminator for the title back in December of last year, the 31-year-old Bronx native has been anxious to box for the IBF 147 pound belt. continue


---
16.05.08 - by James Slater: The fight between defending WBC light-welterweight champion and his mandatory challenger Timothy Bradley resulted in a fairly clear win for the fighter knows as "Desert Strom," yet ex-champ Witter says he can do better in a second fight. Claiming he was no way near his best on may 10th, the 34-year-old wants a rematch. So, too, does his promoter Mick Hennessy. continue


---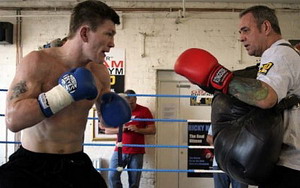 16.05.08 - photo © Jane Warburton/MMG: In stark contrast to the circulating stories of an illness during training camp, which turned out to be nothing more than a fleeting minor virus, IBO/Ring Light Welterweight World Champion Ricky Hatton extended an open invitation to the British press yesterday to witness a rigorous display of his healthful condition. There has been no denial from Team Hatton that Ricky picked up a virus for a short period, but he was so far advanced in his training that he was already preparing to cut back.

Boxing and sports aficionados will know that super-fit athletes can easily pick up viruses and Ricky has simply followed medical advice and briefly cut back, but we can confirm that all is well and Ricky is back on course and cleared by his doctor. This was readily apparent yesterday when Hatton held a open media training session at Billy Graham's Phoenix Camp Gym in Manchester, England. continue


---
LAS VEGAS, NEV. (May 16, 2008) --Welterweight superpowers MIGUEL COTTO and ANTONIO MARGARITO, and Hall of Fame promoter BOB ARUM will embark on a coast-to-coast media tour next week announcing "The Battle!" / "La Batalla!" -- their compelling and eagerly-awaited world welterweight championship fight. continue


---
He took the vacant Universal Boxing Organization bantamweight crown against Twalib Muribu in Dec 2006. He was the warrior who stopped African Boxing Union super flyweight champion Francis Miyeyusho with a first-round knockout on Apr 5, taking him off the race for the IBF Intercontinental super flyweight title in the meantime. continue


---
by James Slater: Former IBF cruiserweight champion "King" Arthur Williams fights again next Wednesday (May 21st). After turning pro way back in November of 1989, and at his current age of 43, you would have thought Williams would be long retired by this stage in his life. But no, the 59-fight veteran who has consistently fought throughout his entire career at the 190-200 pound mark continues to box. continue


---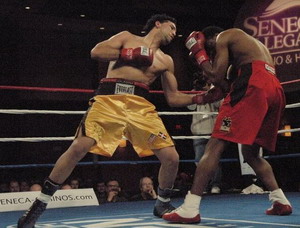 by Pavel Yakovlev (photos by Peter Mark Heintzelman) - This Saturday, highly touted middleweight prospect Edwin Rodriguez will seek his sixth professional victory in a card held at the Freeport (I.B.E.W.) Hall in Dorchester, Massachusetts. Rodriguez, a former international amateur star, is currently 5-0 with four knockouts as a professional. Rodriguez's opponent will be Luis Hodges (5-6, three knockouts), of Sarasota, Florida. The match is scheduled for six rounds.

As an amateur, Rodriguez was one of the nation's leading boxers, accumulating a record of 84-9 and competing in the 2005 World Championships in Mianyang, China. Rodriguez also won the 2005 US National Championships and the 2006 US Golden Gloves championships in the 165 lbs. weight class. He was planning to compete for a spot on the 2008 US Olympic team, but the recent birth of his twins (a boy and a girl) led him to value the financial rewards of the professional game over continued amateur success. continue


---
By Scoop Malinowski, Boxinginsider.com; This is it. These are the real warriors, the true champions. Miguel Cotto and Antonio Margarito are daring to see who is the best. They both believe it's themselves. No doubt about it. I'm the best and I will face anyone who thinks he's the best. Bring it on, is the mighty statement both Cotto and Margarito are saying as they have signed to fight each other in Las Vegas on July 26. continue


---
16.05.08 - Jaime Castro-Núñez: Montevideo, Uruguay. Uruguay's leading boxing enterprise, Amaya & Vanrell Productions, has everything set for tomorrow, Saturday 17 at Palacio Peñarol, when local idol Rafael Sosa-Pintos, 27, defends his WBC Latino Light Middleweight title against Alejandro "El Flaco" Falliga of Argentina. continue


---
By James Slater: A recent article here on ESB pondered the notion of what would have happened had current light-heavyweight champ Joe Calzaghe met a former world champ at the same weight who also hailed from the U.K. This fighter was John Conteh, and in this article I take a look back at the fine career of the man who celebrates his 57th birthday later this month (the 27th). continue


---
by James Slater: It is quite possibly the best fight that can be made in today's welterweight division. Fight fans anticipate a spectacular, give-and-take war that will likely be the fight of the year. The tickets will sell like hot cakes, and the pay-per-view sales will go through the roof. The fight in question? As surely every fight fan can guess, the match-up I'm talking about is the Miguel Cotto-Antonio Margarito showdown.

Well, the fight is now official and the two men will meet at The MGM Grand in Las Vegas on July 26th. According to Dan Rafael of ESPN.com, promoter Bob Arum obtained both fighters' signatures and the fight is a go. Arum revealed this great news to ESPN earlier today.

"I get really excited about a fight like this because I know it can't be anything but great," Arum told ESPN. "That's why we're calling it 'The Battle.' It's a tough ass fight. continue


---
SAN DIEGO, Calif. (May 15, 2008) – Now that Joan Guzman has vacated his WBO 130 pound title, the undefeated Dominican-born speedster is looking for a challenge at the lightweight level. "I think Nate Campbell would be a perfect opponent for me," said Guzman, who is a two-division champion with a record of 28-0 with 17 knockouts. "Nobody wants to fight Nate at 135 pounds and no one wants to fight me at 130 pounds. So let's just fight each other.. continue


---
GOMEZ PALACIO, DURANGO, Mexico (May 15, 2008) - WBC champion Cristian Mijares fights WBA title-holder Alexander "El Explosivio" Munoz on Saturday night (May 17) in the first super flyweight unification title bout in more than 10 years, headlining the "Noche de Campeones" pay-per-view event live from the Auditorio Centenario in Gomez Palacio, Durango, Mexico. continue


---
PRIMM, NEV. (May 16, 2008) -- The Official Weigh-In, which is open to the public, for tomorrow night's stellar card on HBO Boxing After Dark, takes place Today! in the Star of the Desert Arena at Terrible's Primm Valley Casino Resorts, in Primm, Nev., beginning at 4:30 P.M. PT. continue


---
15.05.08 - by James Slater: Paulie "The Magic Man" Malignaggi is confident he will both meet and then stop Ricky Hatton later this year. A return fight with his mandatory challenger in Australia's Lovemore N'dou takes place first, however. Sharing the bill with Hatton on May 24th when "The Hitman" takes on Juan Lazcano, Malignaggi is confident he will have no problems getting past the man he has already beaten handily.

Speaking with Sky Sports recently, the reigning IBF light-welterweight champion began by speaking about what he feels he will do to Hatton when they meet as planned later this year, most likely in New York.

"He's [Hatton] had all these goals," Malignaggi told Sky Sports. "He wanted to top the bill at The City of Manchester Stadium, he's going to do it; he wanted to top the bill in Las Vegas, he's done it; and he's got the chance to top the bill at Madison Square Garden, another one of his goals. You know Madison Square Garden is the Mecca of boxing. continue


---
Norwegian star fighter Cecilia Braekhus has a new talisman! From tomorrow on, "Supermoose" will have a special place in the First Lady´s corner. It was not until a TV date at a local museum in Trondheim that she first saw a moose – even though she comes from a country where it is considered a national animal. continue


---
HBO's late-night boxing series presents a trio of emerging young stars in the toughest tests of their careers when HBO BOXING AFTER DARK: YURIORKIS GAMBOA VS. DARLING JIMENEZ, JAMES KIRKLAND VS. EROMOSELE ALBERT, AND ALFREDO ANGULO VS. RICHARD GUTIERREZ is seen SATURDAY, MAY 17 at 9:45 p.m. (live ET/tape-delayed PT), from Terrible's Primm Valley Casino Resort in Primm Valley, Nev., exclusively on HBO. continue


---
CANASTOTA, NY -MAY 15, 2008 - The International Boxing Hall of Fame announced today former world heavyweight champion James "Buster" Douglas will attend festivities planned for the 19th Annual Hall of Fame Induction Weekend set for June 5-8th. "James "Buster" Douglas shocked the boxing world to become heavyweight champion," said Hall of Fame director Edward Brophy. "We're excited about welcoming him to Canastota for the weekend festivities.. continue


---
Marco Huck is confident he will win the vacant IBF intercontinental cruiserweight title against Frantisek Kasanic (12-2, 12 KOs) on Saturday night. "I will make the most of this opportunity," the 23-year-old (20-1, 15 KOs) said at today´s press conference. "But the task will be harder than one might think. Kasanic has defeated two very strong opponents in his last fights."

The former EU champion knows he has something to prove. "I want to show everyone that I can box well," Captain Huck added. "I will prove that I can fight cleverly as far as the tactics are concerned." Fittingly, coach Ulli Wegner has focused on Huck´s tactical abilities in the last couple of weeks. "It will be key for him to stick to the game plan," Wegner stated. "Then he will return to old strength. continue


---
The Fight Network, newly launched to British fight fans on Sky Channel 427, is starting a series of exclusive live bouts this month featuring some of the world's most exciting fighters. The live series begins in the early hours of Sunday 18th May when Mexican boxing history is made as WBC champion Cristian Mijares and WBA title-holder Alexander "El Explosivio" Munoz contest the first super flyweight unification title bout in over 10 years. continue


---
Alex Arthur has been declared the full WBO World Super-Featherweight champion after Joan Guzman vacated the belt and moved up to the lightweight division. The Scotsman was due to face Guzman on May 3 in Edinburgh, but the fight was delayed when the Dominican Republican pulled out because his management applied too late for a Visa. continue


---
British boxing sensation Kevin Mitchell has declared himself 'ready to take on the world' as he prepares to defend his WBO Intercontinental title belt on the undercard of the Gary Lockett / Kelly Pavlik bout on Saturday 7 June at the Boardwalk Hotel in Atlantic City in the USA. Mitchell's opponent for the bout has yet to be named, but speaking to Setanta Sports News he said: continue


---
15.05.08 - Exclusive Interview by James Slater: This June, at The Seminole Hard Rock Hotel and Casino in Hollywood, Florida, two super-middleweights with a history will meet for a second time in a highly anticipated rematch. Back in September of 2006, in defending IBF middleweight champion Arthur Abraham's home country of Germany, Abraham met the big-punching Columbian Edison "Pantera" Miranda.

What followed was one of the most brutal and controversial fights of recent years. Abraham suffered a broken jaw, by an illegal Miranda head butt according to the German, and a bloody battle ensued. Abraham won on points, but Miranda cried robbery. Now, on June 21st, at a non-title fight catch weight of 166 pounds, the two fierce enemies meet again.

Fans will likely know both Miranda and his exciting style well. After the loss to Abraham, the Columbian who now calls Puerto Rico his home fought the fearsome Kelly Pavlik in a final eliminator for a shot at then middleweight champ Jermain Taylor. continue


---
"English heavyweight champion John McDermott will be hard to beat", said British champion Danny Williams yesterday at a London press conference announcing the July 4 bout between the two.Williams, whose 38 wins include 30 stoppages, defends his belt at Goresbrook Leisure Centre in Dagenham, England following his ninth round stoppage of Scott Gammer in March of last year to reclaim the British title he lost to Michael Sprott four years ago. continue


---
PHILADELPHIA (May 14, 2008)—In what was already a big night of boxing just got even bigger as a twelve round cruiserweight battle between Elieser Castillo & Adam Harris has been added to a great night of boxing at The Legendary Blue Horizon in Philadelphia. continue


---
By Geoffrey Ciani: Chris Byrd is about to try something not commonly seen in boxing. The 37 year old former heavyweight champion is moving down two classes in order to compete in the 175 pound division. How rare is this? Aside from the recent example of Roy Jones Junior, who fought just once as a heavyweight when he soundly defeated alphabet titlist John Ruiz, no former heavyweight champion had made the move down to light heavy since Bob Fitzsimmons did so in the early 1900s. That makes this a rather bold move for Byrd, especially considering his advanced age. continue


---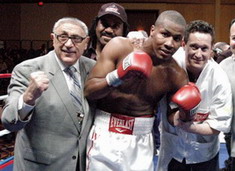 PROVIDENCE (May 14, 2008) – Photo by P. Heintzelman / ESB - ESPN2 Friday Night Fights (ESPN2 FNF) returns May 23 to Rhode Island as unbeaten prospect "Awesome" Aaron Williams, the future of the cruiserweight division, headlines his first major show on "Ring Warriors," promoted by Jimmy Burchfield's Classic Entertainment and Sports, Inc. (CES), live from Twin River Events Center in Lincoln.

"Ring Warriors" features some of the hottest, most exciting prospects in the world – potential world champions such as Williams, 2004 U.S. Olympian Jason "Big Six" Estrada and Philadelphia's exciting super lightweight "Hammerin'" Hank Lundy – along with a grudge match and some great young boxers. continue


---
Affliction will make history presenting its own Mixed-Martial-Arts pay-per-view event in association with M-1 and Roy Englebrecht Events, appropriately named "Affliction Banned," featuring the much-anticipated return of Russian heavyweight superstar Fedor Emelianenko on July 19th at the Honda Center in Anaheim, CA. read full story continue


---
Yusaf Mack (24-2-2) comeback continues at Light Heavyweight on the 4th of June at the Aviator Sport Arena, Brooklyn, New York taking on Daniel Judah (20-2-3) in a 10 round contest, Daniel the brother of Zab Judah is moving down to Light Heavyweight from Cruiserweight for this fight. Mack is gunning for the top guys in the division after moving up to Light Heavyweight following the problems to make the Super Middleweight limit. continue


---
By Scoop Malinowski: WBC Heavyweight champion will make an optional WBC title defense before meeting WBC champ Emeritus Vitali Kltischko in October. It's been said that Don King, who promotes Golota 100% and co-promotes Peter with Duva Boxing, would like to make Peter vs. 40-year-old Andrew Golota who is ranked #8 in the WBC rankings after winning three fights in a row. continue


---
14.05.08 - by James Slater: Heavyweight great Larry Holmes was in Gateshead, Tyne and Wear in the north of England last night, engaging in an after-dinner charity event. Helping to raise money for The NSPCC, the former heavyweight king was the guest of honour at the event and was on hand to not only talk about his legendary boxing career, but to also sign autographs and pose for pictures with his fans. This writer was lucky enough to have been one of those in attendance last night.

Larry, now pushing 60 years of age, appeared in great, if slightly portly shape. Looking a million dollars in a snappy blue/grey suit, "The Easton Assassin" was joined by members of his family, including his beloved wife. Smiling pretty much throughout the entire evening, Larry was in fine spirits. After dinner, the man who was heavyweight champion of the world from 1978 to 1985 climbed into the ring that had been erected in the middle of the floor for a session talking to the crowd on the microphone. continue


---
By Scoop Malinowski, Boxinginsider.com: The boxing event of the summer is still not signed but there is hope. A source close to the situation informed that the Welterweight unification clash between Antonio Margarito and Miguel Cotto has yet to be officially inked by all parties. Margarito of course is already signed and has been for almost a month. However Cotto has yet to put his signature to the dotted line and "is still dealing with Bob Arum." Also, our source added that Cotto seems to be showing "doubts about himself already.. continue


---
Three days before their fights in Bayreuth, Marco Huck, Alexander Frenkel, Francesco Pianeta and Cecila Braekhus today all participated in a public work-out under the guidance of coach Ulli Wegner. The First Lady (6-0, 2 KOs) was in the ring first. "I am looking forward to the fight on Saturday," she said ahead of the meeting with Adelita Irizarry (4-1, 2 KOs) "I want to show that I have become much stronger in the past weeks.. continue


---
In today's 'Left-Hook Lounge' segment, once again, we take a look at some of the most interesting questions presented by some of the sports most fanatical fans. For once, there was no questions relative to the upcoming Mayweather/Dela Hoya showdown. Perhaps that silence speaks greater volume, but rather than entertaining a topic that most consider to be non-entertaining, we take it to the streets once again to see what fight fans wanna know about Cotto, Haye, Mosley, and a few other highly notables..... continue


---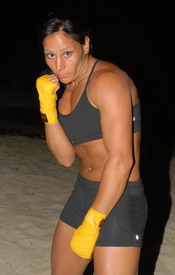 14.05.08 - By Vivek Wallace, Photos By: Anthonio Thrower (See Link To Photogallery At Bottom)- A couple weeks ago many eyes were opened when the article 'Front and Center' was released on Eastside Boxing which shed light on perhaps one of the sports most formidable female talents. After receiving tons of feedback, my personal sentiment - which was also echoed loud and clear by various emails - was that it certainly couldn't hurt to reacquaint this new phenom with a fan base that continues to grow right before our eyes.

Recently, Sandy Tsagouris and famed trainer Billy Martin were in Miami Beach for some training for her upcoming fight against Kenya's Judy Waguthii, scheduled for June 21st, at the Hamilton Convention Centre, in Ontario, Canada. In watching the intense training of the woman we've come to know as 'Lil Tyson', two things became abundantly clear at first glance: 1.) There's very little hope for anyone on the receiving end of that left-hook, and 2.) this is a fighter who has the best trainer, along with all the natural physical attribtes necessary to overcome every level of competition en route to an inevitable world title.

At the mere thought of her questionable loss to Ina Menzer, it was pretty clear that there was no room for a 'pity party', but instead, a diversion to the act of making sure mistakes of yesterday find no way to hinder success of tomorrow. continue


---
Olympic gold medallist Odlanier Solis and former world heavyweight champion Francois Botha were meant to meet in the ring in December 2007 but the "White Buffalo" drew in his horns on very short notice. Now everything is set and the contracts are signed for the fight to take place on May 30th in Bilbao, Spain. continue


---
by Shawn O'Donnell: It is said that the cut-man is the most integral part of a fighter's entourage. Many a fight has been determined by a cut man's ability to control abrasions and swelling. It is an art only attainable through the trials and tribulations of combat. One of the most prolific cut-men in the business of MMA, K1 and professional boxing is Jacob "Stitch" Duran. He is a calm, happy character that seems to be present at the biggest and most prestigious matches in these sports. continue


---
Amir Khan has welcomed Michael Gomez's claims that he will flatten him when the pair meet at the N.I.A in Birmingham on June 21. In a recent interview, Gomez said that he would knock-out the 21-year-old British boxing sensation. Gomez also added that he would pressure Khan from the start - and after seeing out the first four rounds, would step on the gas and inflict an early defeat. continue


---
By Geoffrey Ciani: The more time passes, the more I appreciate the tremendous career of former undisputed heavyweight champion Lennox Lewis. Ever since he announced his retirement there has been a void in the heavyweight division. As they say, the state of boxing is always dependent upon the state of the heavyweight division, and Lewis's departure has left the division in a state of constant uncertainty. The result: the casual fan is less apt to follow the scene, and therefore, the entire sport of boxing suffers.

Since his farewell, two boxers have come close to filling the void left by Lewis, both of whom go by the name of "Klitschko." Brothers Vitali and Wladimir are arguably the two best talents to have passed through the heavyweight landscape during the interim, and yet, neither has been able to fully establish himself as the true heir. continue


---
Interview by Shawn M. Murphy: Recently I spoke with former Lightweight and Light Welterweight champ Greg Haugen. Haugen turned pro in 1982 and with an 18-0 record, received a title shot against Jimmy Paul in 1986. Haugen decisioned Paul to become the IBF Lightweight champ. Haugen lost the title in his first defense to Vinny Pazienza. The following year Haugen met Pazienza again, winning the back the title via a unanimous decision. After two defenses, Haugen lost the title to Pernell Whitaker. In 1991 he upset Hector "Macho" Camacho for the WBO Light Welterweight title, only to lose it later that year to Camacho in a rematch. In his final bout for a major title, Haugen lost to Julio Cesar Chavez in 1993 by a 5th round TKO. Haugen retired in 1999 with a 40-10-1 record. continue


---
GOMEZ PALACIO, DURANGO, Mexico (May 13, 2008) – WBA champion Alexander "El Explosivio" Munoz is fighting in WBC title-holder Cristian Mijares' hometown Saturday night (May 17) in the first super flyweight unification title bout in nearly a decade, headlining the "Noche de Campeones" pay-per-view event live from the Auditorio Centenario in Gomez Palacio, Durango, Mexico. continue


---
13.05.08 - by James Slater: Not long now until Ricky Hatton's eagerly awaited return to the ring. Coming back after his brave but ultimately failing effort against pound-for-pound king Floyd "Pretty Boy" Mayweather, Hatton faces tough 33 year old Juan Lazcano this coming May 24th. Long ago a huge success with regard to ticket sales (over 50,000 sold), the fight is sure to be an exciting night for the Hatton faithful. continue


---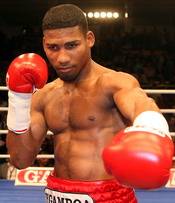 When unbeaten super featherweight phenomenon Yuriorkis Gamboa (9-0-0, 8 kos) steps into the ring against Darling Jimenez (23-2-2, 14 kos) this Saturday (May 17th) in Primm, Nevada, it will not only be the HBO debut of the Cuban Olympic gold medallist, but also his chance to win the WBC international championship. The title had been laid down by none other than Phillipinian superstar Manny Pacquiao before "Pacman" stripped the world title from Juan Manuel Marquez on March 15th.

"Of course, it is a great honour to fight for this belt", states Gamboa. "Especially as this in only my tenth professional fight. I am glad that my performances so far have convinced the sanctioning bodies to put me very high in the ratings and I am willing to prove that I am the best boxer in the world." At the moment Gamboa is rated on No. 3 in the WBA and on No. 4 in the WBC world rankings. continue


---
HOLLYWOOD, FL, May 13 – Times Square in New York City. To many, it's the center of the universe. That may be open to debate, but what isn't is that on Wednesday, June 11th, Hard Rock Cafe New York in the heart of Times Square will be the center of the boxing universe when Seminole Warriors Boxing and Gotham Boxing present the first boxing show ever in this renowned venue. continue


---
New York boxing fans be sure to tune in to WABC TV Eyewitness News Sports on Wednesday, May 14. Sports anchor Dr. Marvell Scott visits with current WIBA flyweight champion Eileen Olszewski (5-0-1). Dr. Scott spoke with Eileen about her unique career choice from classically trained ballerina to becoming a rising star in the world of female boxing, and on facing Carina "La Reina" Moreno ( 17-1-5 KO) June 13 for the IFBA light flyweight crown on the all women championship PPV " Finally" in Albuquerque, New Mexico. continue


---
PAWTUCKET, Rhode Island (May 13, 2008) – Youth takes center stage Saturday night (May 17) in "Diamonds in the Rough," presented by Peter Manfredo, Sr. in association with Let's Get It On Promotions, at Freeport (I.B.E.W.) Hall in Dorchester, Massachusetts. continue


---
David Haye has communicated to the WBC his plans for his future in boxing in a beautiful letter written to the WBC President Jose Sulaiman. David Haye has relinquished his WBC cruiserweight championship and is requesting the WBC to rate him in the heavyweight division, hoping that his second dream, to win the WBC green and gold heavyweight championship, becomes true in the near future.

The WBC wishes David Haye the best of luck in the heavyweight division and confirms complete support to him as well.

The WBC vacant cruiserweight title will be contested between Rudolf Kraj and Giacobbe Fragomeni. continue


---
by James Slater: Unbeaten heavyweight contender Alexander Povetkin steps back in the ring for the first time since his points win over "Fast" Eddie Chambers this coming July 19th. In earning the number one spot in the rankings of the IBF, thus positioning himself to one day face Wladimir Klitschko for the world title, Povetkin proved he wanted it more than Chambers did. Now, with Klitschko taking on his WBO mandatory challenger in Tony Thompson, also in July, the 15-0(11) Povetkin takes a fight so as to remain sharp. continue


---
NABF Super Lightweight Champion and WBC #10, IBF #13, and WBA #14 rated contender, Francisco "El Gato" Figueroa, (18-2, 13 KO's) from the Bronx, New York is an undeniable talent. In addition to his boxing skills, toughness and ring savey, Figueroa adds another atractive demension to his game, his charisma. Whether it's by being plastered all over youtube.com, or being interviewed by magazines, newspaper's and boxing websites, Figueroa always finds a way to capture his fan's attention. continue


---
A 1992 Olympic silver medalist at 165 lbs, Chris Byrd is attempting to become only the third heavyweight champion to move DOWN in weight and become a light heavyweight titleist, a feat accomplished by Bob Fitzsimmons (1903) and Roy Jones, Jr. (2003). Byrd is the only one of the three who successfully defended his heavyweight title. He is expected to weigh-in 51 pounds LESS than he did in his last fight, against Alexander Povetkin on October 27, 2007. continue


---
Interview by Shawn M. Murphy: Normally in my "Where Are They Now" column, I interview boxers who are retired and have been away from the game for awhile. Because of the relative inactivity over the past eleven years of Tommy Morrison, I've decided to do a column on a fighter who is currently active. Tommy "The Duke" Morrison is a former WBO and IBC Heavyweight Champion. Morrison began his pro career in 1988. He gained international popularity when Sylvester Stallone cast him as Tommy Gunn in Rocky V. Morrison lost his first bid for a title in 1991 against Ray Mercer. He rebounded and in 1993 beat George Foreman for the WBO title and in 1995 beat Razor Ruddock for the IBC title. His career was derailed by a positive test for HIV in 1996; a test Morrison insists was a false positive. For the next eleven years Morrison was rarely heard of until 1996, when he announced his comeback. He was licensed in February 2007, after a negative HIV test and KO'd John Castle in two rounds. Most recently in February, Morrison beat Matt Weishaar in Leon, Mexico. continue


---
Undefeated world middleweight champion KELLY "The Ghost" PAVLIK and his trainer JACK LOEW will host a media workout at the Southside Boxing Club (3311 Erie St., Youngstown, OH, 44507) Tomorrow! Wednesday, May 14. Pavlik and Loew will do interviews first, beginning at Noon, followed by Pavlik's workout, beginning at approximately 1 p.m. Pavlik is in the midst of heavy training for his world title defense against No. 1 contender and mandatory challenger GARY "The Rocket" LOCKETT. continue


---
13.05.08 - by James Slater: No sooner was new WBC light-welterweight champion Timothy Bradley raising his hands in victory after being rightfully given the winning verdict in his fight with defending champion Junior Witter on Saturday, were fight fans debating what would happen if Ricky Hatton were to fight Bradley. continue


---
British star Kevin Mitchell will make his US debut on the undercard of Gary Lockett's world middleweight title challenge against Kelly Pavlik on June 7. Mitchell, the British, Commonwealth, WBO and IBF Intercotinental Super-Featherweight Champion, will only be defending his WBO Intercontinental belt at the Boardwalk Hotel in Atlantic City. The show will be screened live and exclusive on Setanta Sports in the UK. continue


---
HOLLYWOOD, FL, May 12 – It may only be the first full day of summer, but June 21st will also be the hottest night of the year for fight fans as super middleweight bomber Edison 'Pantera' Miranda gets his shot at revenge against the first man to beat him, 'King' Arthur Abraham, in a highly anticipated war at Hard Rock Live in Hollywood, Florida. Tickets for this epic clash, priced at $202, $152, $102, and $52 are now on sale and may be purchased at the Hard Rock Live Box Office or TicketMaster.com.

Also added to the Abraham vs Miranda II card is a world middleweight title elimination bout between Raul Marquez – a former world champion who is undefeated since 2004 – and Dominican banger Giovanni Lorenzo, who has yet to taste defeat in a six year pro career that has seen him compile a 26-0 record. These important headlining bouts, plus a full-slate of undercard action, will have fight fans on their feet from start to finish, but hurry, because tickets are expected to go fast.


---
By Per Ake Persson: Spanish veteran and former WBC, WBA and EBU champ at jr middle and middle, Javier Castillejo, 62-8-0-1, has decided to continue his career. Castillejo lost the EBU title in April to Sebastian Sylvester after suffering a bad knockout and most thought that would be it for the Spanish alltime great. But the 40-year old wants to continue even after close to 20 years as a pro. continue


---
12.05.88 - By Mel Dixon: Boxing fans like a good underdog. They won't pay much attention to an underdog who is not any good and who is comprehensively beaten without much in the way of resistance. Instead they'll probably say 'I could do better than him'. This weekend saw an example of the former. Youssef Al Hamidi is a British-based lightweight whose record consisted of four wins, eight defeats and one draw prior to his contest with unbeaten prospect John Murray on Saturday night. continue


---
LOS ANGELES (May 12, 2008) – Golden Boy Promotions announced today a deal with VERSUS, the sports network that celebrates real competition in all its forms, to televise the Ricky Hatton vs. Juan Lazcano and Paulie Malignaggi vs. Lovemore N'Dou world championship doubleheader. continue


---
By Mike Cassell - 5/13/2008: While I sat ringside earlier this month, watching what amounted to a glorified sparring session between Oscar De La Hoya and Steve Forbes, it reminded me just how ridiculous boxing can get. This was boxing without the drama. It was absurdly obvious that Oscar De La Hoya is getting hit far more than ever before, by an opponent that wouldn't last 3 rounds with the likes of Miguel Cotto or Antonio Margarito. It is even more apparent that he will yet again lose in another bore-fest against Mayweather Jr. this September. By about round 4, as the cameras stopped flashing and crowd became quiet, I began to daydream about a real fight, with real competition while checking my flight time on my blackberry.

I will not tell you that Antonio Margarito 36 -5 -1 (26 KO's) is pound for pound the best in the world, because he is not. I will not tell you that he requires some ridiculous pedigree from his competition, because he doesn't. continue


---
By John Howard: Although "The Hammer" was released (limited) in select theaters on March 21st, I waited until it came to our local $3 theater rather than drive the 60 miles to Los Angeles to review it. In retrospect, I should have made the drive back in March ... I found the movie that entertaining. continue


---
by James Slater: It's been a long time coming, but it appears the big-punching David Tua will at last get back in the mix of things at or near the upper echelon of the heavyweight division later this year. According to an article in the New Zealand Sunday News, Tua has agreed to face the winner of the upcoming Chris "The Nightmare" Arreola and "Gentleman" Chazz Witherspoon bout - a clash of unbeaten big men that takes place on June 21st. continue


---
On May 24, at City of Manchester Stadium, British fight fans will be treated to a boxing feast. Leading the top of the card will be Britain's favorite son and most popular sportsman this decade, Ricky Hatton. In addition, a great deal of interest will be focused on the first appearance in Britain of IBF light welterweight champion Paul Malignaggi who defends his title against hardened former beltholder Lovemore Ndou. continue


---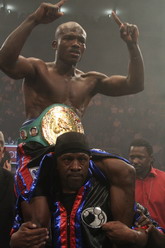 12.05.08 - By Vivek Wallace, photo by Sumio Yamada - After Saturday nights shocker in Nottingham, England, fight fans were left with a new 'buzz' to talk about. To use the word 'Cinderella' would be a bit misleading and inappropriate, but no doubt California's Timothy Bradley flew under many fight fans radars for quite some time and at long last, the march is over, now for Bradley the true journey begins. When you look at the 140lb weight class, the first guys you think of is either Paul Malinaggi or Ricky Hatton. For the longest time Junior Witter was considered to be amongst them, but Saturday nights performance would suddenly change that. It'll be interesting to see what Bradley does in the future, and although I've heard no formal discussions, I'll end this portion of the 'Weekend-Wrapup' by asking does the 147 lb welterweight division have room for another talent? Call me crazy, but despite having his talents slightly spoiled by fighting a very unorthodoxed Witter, Bradley still managed to look very good and could have a very bright future in what's already a standing-room-only 'Battalion-of-young-Stallions'. Maybe not right away, but being undefeated and climbing, add me to that growing majority that would love to see him join the ranks! continue


---
by James Slater: He is probably the single most famous fighter ever to have come out of Philadelphia, and now, the city's boxing gym that bears his name is reportedly up for sale for a price of $2.4 million. "Smokin'" Joe Frazier's Philly gym is the legendary training facility in question, and according to a news article in The Philadelphia Enquirer, the gym is being advertised with the slogan "a chance to own a piece of history.. continue


---
By Estewil Quesada-Fernández: Barranquilla, Atlántico, Colombia. Two months away from his third title defense, Ricardo Torres is ready to ratify in Las Vegas his impressive performance of last September when he sent home empty-handed challenger Kendall Holt. The champion, who trained during the month of December 2007, having Demetrius Hopkins on mind, was caught by surprise last April when his promoter, Mr. Billy Chams, released to the press the name of his new rival. "I was surprised because I was expecting a fight with Demetrius Hopkins, but at the same time I'm happy because I'm going to finish this business with Kendall Holt," "Mochuelo" Torres pointed out. continue


---
12.05.08 - By César Pancorvo: Vitali Klitschko's comeback must be one of the strangest of all time. His retirement in 2005, after cancelling a fight against Hasim Rahman four times, was just as complicated. His last bout as a pro boxer was a title defence against Danny Williams in December 2004, and after that a fight against Hasim Rahman was scheduled for April 2005; it was great news, everyone started thinking that Vitali would be an active champion that could be a good replacement or successor to Lennox Lewis, but then the fight was cancelled and rescheduled one time, then another time, etc. In November, he finally decided to retire, days before the fight. continue


---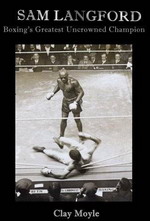 By Adeyinka Makinde: The name Sam Langford has loomed large in many constructions of boxing history. From the oral discourses of the old timers to the pictorial digests of the glossy coffee table offerings, Langford's tale is often summarised by his rivalries with contemporary black fighters Joe Jeannette and Sam McVey, his unrequited hopes of attaining the heavyweight championship of the world –a slender chance rendered impossible by the decisions and indiscretions of Jack Johnson- and his later descent into a private hell of blindness and poverty. It is of course true that while historians have consistently alluded to his masterful style and his dexterity of skill, his story nevertheless has tended to be portrayed in short, consumable stanzas –never writ large, and only as a 'supporting act' in the often repeated saga of Johnson.

Why this is so is not at all hard to fathom. The writing of history, particularly as it relates to boxing, can often be dictated by the commercial viability of a project. continue


---
12.05.08 - By William Pinkard II: First off I am writing this, knowing that 99% of fight fans will disagree violently. Duran has fight fans that (rightfully so) think very highly of him. He dominated the 70's and the lightweight division like no other. He used a very violent, but not reckless, style of fighting that also incorporated brilliant defensive tactics. He hit hard,, fast, and often.

Mayweather is a different story all together. He is generally either overrated or underrated. Those who overrate him think he is a all time top 5 fighter. NO HE IS NOT. They quickly say he is undefeated, and has 5 world titles and is undefeated and no other fighter has done this. That makes him the greatest. That is garbage. continue


---
READING, PA (May 12, 2008) -- Reading, Pennsylvania will host a weekend of fistic warfare on June 6th & 7th at the historic Sovereign Performing Arts Center. Although the nation's largest and best World War II Reenactment Weekend will be taking place this same weekend on the nearby Reading Airport grounds, bombs will also be flying in the boxing ring in downtown Reading. continue


---
By Mark Pickering: Former WBC bantamweight champion Wayne McCullough believes soon-to-be heavyweight contender David Haye has all the tools to follow his ambition of one-day becoming a mixed martial arts star. McCullough, 32, who become an official spokesman for the industry-leading Ultimate Fighting Championship last year, said: "Haye can already punch and he has natural strength, so he'd fit nicely into the MMA heavyweight division.. continue


---
by James Slater: Though he has admitted he is hugely disappointed after losing his treasured WBC light-welterweight championship, 34-year-old Junior Witter has made it clear he is not going to call it quits on his career. Junior also says he believes he actually won last night in Nottingham. And while he may not have too many people agreeing with him on that score, what Witter had to say now that he's an ex-champion merits a listen.

Talking to Setanta Sports just hours after the fight last night, Witter had the following things to say.

"I'm gutted, I can't believe it," Witter remarked. "I thought I'd done enough to win. I know I had the knockdown [against me] but I thought I worked hard enough in the rest of the fight to win comfortably. But I don't think you saw the best of me tonight. Timothy Bradley came out and fought and took some good shots. He caught me with a hell of a shot. continue


---
Welterweight hot-shot Kell Brook aims to bring a second British title to Sheffield following Ryan Rhodes' victory last month. Brook will challenge champion Kevin McIntyre for his crown on Saturday 14th June at London's York Hall - where Rhodes knocked out Gary Woolcombe to reclaim his British Light-Middleweight title. continue


---
The first-ever USA Boxing Olympic Invitational took place on Friday night at the Arena at Harbor Yard in Bridgeport, Conn., with several Olympians from the United States, China and Brazil facing off in one of the final competitions before the 2008 Olympics. continue


---
In front of a sold out Bally's Atlantic City crowd presented by Joe DeGuardia's Star Boxing, "Mighty" Mike Arnaoutis (19-2-2 9KO) retained his USBA JR. Welterweight title with a spirited, hard fought, 12 round unanimous decsion over previously undefeated Lanardo Tyner (19-1 11KO) by scores of 118-110 twice, and 116-112. continue


---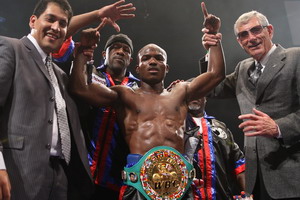 NOTTINGHAM, ENGLAND (May 10, 2008) -- Photo by Tom Casino / Showtime - There's a new sheriff in Nottingham and his name is TIMOTHY "DESERT STORM" BRADLEY! The undefeated Bradley from Palm Springs, California, entered the ring at the Trent FM Arena in Nottingham, England tonight as the No. 1 contender and mandatory challenger and exited it as the new World Boxing Council (WBC) super lightweight champion. Bradley (22-0, 11 KOs), promoted by Gary Shaw Productions and Thompson Boxing Promotions, won a superb 12-round split decision on scores of 115-113, 114-113, 112-115. He turned the tide near the end of the sixth round, smashing an overhand right to the jaw of defending champion Junior Witter (36-2-1, 21 KOs), en route to dethroning Witter in his third defense of the crown he has held since 2006.

"I knew this fight was mine," the newly crowned 24-year-old champion told SHOWTIME, which broadcast the fight to the U.S. on its popular program ShoBox: The New Generation. "I've seen the tapes [of Witter's past fights], and he fades in the sixth and seventh. And I know that's when I come on. I get stronger in the later rounds. continue


---
On Friday night, June 6th, undefeated Featherweight, Jules Blackwell will be in with his toughest test as he takes on Tyrell Samuel in an eight round bout that will headline a big night of boxing promoted by Vernoca L. Michael and Blue Horizon Boxing Promotions Inc. continue


---
by James Slater: Though absolutely nothing should be taken away from new WBC light-welterweight champion Timothy Bradley, was Junior Witter's loss, at least partially, due to Witter not giving the 24 year old his undivided attention? We all know who former champ Witter has been close to obsessed with for a number of years now - Ricky Hatton. Desperate to get it on with his biggest name rival at 140 pounds, Witter tried everything to get Hatton to fight him. continue


---
In the highly anticipated Middleweight match up, cross town rivals Derrick "Superman" Findley (11-2-0, 6 KOs) and "The Contender's" Miguel "Macho" Hernandez (20-8-0, 10 KOs) did battle in an eight round bout this past Friday at the Cicero Stadium in Cicero, IL. Hernandez known from his appearance on the third season of the boxing reality show "The Contender" looked to put on a show for his hometown crowd. continue


---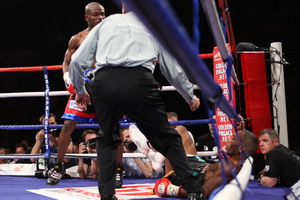 NEW YORK (May 11, 2008) – Photo by Tom Casino / Showtime - Timothy "Desert Storm" Bradley showed no signs of jetlag in his upset, split-decision victory over defending world champion Junior Witter Saturday. Bradley, a four-fight veteran of the SHOWTIME boxing series ShoBox: The New Generation, captured the World Boxing Council (WBC) Super Lightweight Championship by scores of 115-113, 114-113 and 112-115 to become the 25th ShoBox fighter to win a world title.

The special Saturday night edition of the popular, prospect-oriented series was promoted by Hennessy Sports from the Trent FM Arena at Nottingham, England and aired on a same-day tape delay.
In the co-feature, No. 1-ranked WBC super middleweight contender Carl Froch of Nottingham dispatched late-replacement Albert Rybacki of Poland with a fourth-round stoppage. continue


---
Welterweight contender, Don Juan Futrell (21-3-1, 10 KO's) wants to sent a message to NABF welterweight champion Andre Berto (21-0, 18 KO's) before his scheduled fight set to take place June 21, 2008 at the FedEx Forum in Memphis TN, televised on HBO. "My brother Repo Rick has informed me that your fight with Miguel Angel Rodriguez is not signed yet. If Rodriguez doesn't want to step up, I will. continue


---
Philadelphia light welterweight, Faatimah (Tamika) Balmer, had her professional debut dreams shattered last night, when her fellow debutant Alexandra Madgziak withdrew from this weekend's Peter Manfredo Snr. in association with Let's Get It On Promotions 'Diamonds In The Rough' event in Dorchester MA . continue


---
By Kenny Rushby: First we had the John Murray fight against Youseff Al Hamadi. The undefeated Murray started as clear favourite against a guy with a pretty poor record (4-8-1(1)), but it quickly became apparent that Al Hamadi's record was slightly misleading. For me, he looked more aggressive, landing not only more punches but more telling punches too. Murray was very lucky indeed to get the decision, and although he'll want to wipe this one from memory quickly I suggest he study it and take on board his mistakes - most notably a poor guard through the middle. Personally, I gave this fight to the challenger. continue


---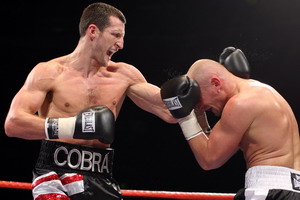 By Andrew Walker, photo by Tom Casino / Showtime - Home town favourite and local boy Carl Froch 23-0-(19) put aside the disappointment of planned opponent Russian Dennis Inkin pulling out of their fight at short notice for the second time to TKO late replacement and unbeaten Pole Albert Rybacki 16-1-(8) in the fourth round at the Nottingham Ice Arena, Nottingham, England.

The fight was given equal billing to the Junior Witter vs. Timothy Bradley contest for the WBC light-welterweight title (won by Bradley) and was shown live on ITV1 in the UK and Showtime in the USA. Carl Froch was recently made the number one contender for the super-middleweight crown by the WBC and a fight between Froch and current champion Joe Calzaghe will now be attempted to be made by Froch's promoter Hennessy Sports. continue


---
by James Slater: Tonight, on the under-card of the Witter-Bradley clash in Nottinghman, unbeaten lightweight John Murray of Manchester kept his blemish-free record as he out-pointed late replacement Youseff Al Hamadi, the Syrian-born Dewsbury native, over 8 competitive rounds. The referee, Terry O'Connor, was the sole scoring official and he made the 23 year old Murray a 2 point winner at 77-75 . continue


---
Two-time heavyweight champion CHRIS BYRD will give the media an up-close-and-personal look at his new physique when he and his opponent Shaun George host a media workout Tomorrow! Wednesday, May 14, beginning at Noon in the PH Ring located on the mezzanine level at Planet Hollywood Resort & Casino. continue


---
by James Slater: Somewhat quiet so far in the lead up to his big fight with Ricky "The Hitman" Hatton, the returning Juan Lazcano has finally given away some of his inner feelings regarding the May 24th clash. In a televised interview with Sky Sports that was shown in the U.K yesterday, "The Hispanic Causing Panic" let it be known he is both ready and looking forward to a great battle.. continue


---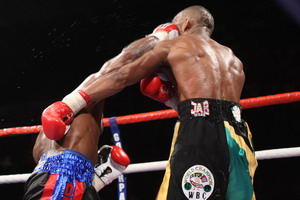 By Andrew Walker, photo by Tom Casino/Showtime - Junior Witter 36-2-2-(21) lost his WBC light-welterweight World title tonight against Timothy Bradley 22-0-(11) at the Nottingham Ice Arena, Nottingham, England via a controversial split decision. The decision was controversial in the respect that although a close fight, Bradley clearly won the contest with his speed, stamina and aggression by at least two rounds on my scorecard. Incredibly one judge Franco Ciminale, scored the fight 115/112 to Witter! It was a close fight but that scoring was just plain scandalous and maybe the WBC should look at this for reference to that judge being employed for future title fights? Thankfully for Bradley and more importantly for the credibility of boxing the two other judges scored the fight correctly with Omar Minton scoring it 113/114 and Daniel Van de Wiele 113/115 both in favour of Bradley. continue


---
By Ted Sares: Dee "Denorvell" Collier fought out of California during the 80's and finished with a modest record of 12 (KO 8) - 9 (KO 1). He had a great chin and excellent power. His problem seemed to be that the level of his opposition might have been too good too quickly. Fighting guys like Buster Douglass, Monte Masters, Alex Garcia, Mark Wills and Eric Curry was not exactly tantamount to cherry picking. His one KO loss was to Nigerian bomber Bash Ali who won 30 of his last 31 bouts (all but one by way of stoppage), but who had a knack for losing when he stepped up. continue


---
10.05.08 - by James Slater: Last night, in Middlesbrough, U.K, 22 year old local man Paul Truscott gritted his teeth and won the fight of his young career as he closely out-pointed Ghana's more experienced Osumanu Akaba. Both men gave their all over the full 12 rounds, but at the end the vacant Commonwealth featherweight championship was Truscott's. Winning via a unanimous verdict by scores of 116-112 (twice) and 115-113, the 22 year old proved a lot of people wrong. continue


---
Jacksonville, FL: The anticipated lightweight matchup between IBF/ WBO / WBA Champion Nate Campbell vs. WBO Interim Champion Joel Casamayor appears to be headed for a purse bid, according to Campbell's co-promoter Terry J. Trekas of One Punch Productions. "I spoke to Don King about an hour ago, and Don will be requesting that the WBO order this fight to go to purse bid, since the "negotiations" went nowhere. Whether or not that results in Joel actually signing the bout agreement, well, we will have to see what happens with that. My guess is he won't, but this is the process we have to go through" said Trekas. continue


---
10.05.08 - by James Slater- Tonight, in Nottingham, England, unbeaten 24 year old Timothy Bradley of Palm Springs in the U.S took defending WBC light-welterweight champion Junior Witter's belt via a close but well deserved split decision. A knockdown scored by Bradley in the 6th round proved vital, as the man known as "Desert Storm" prevailed by scores of 115-113 and 114-113. Witter, from Bradford, got the nod from the third judge via a 115-112 margin.

Right from the start it was clear the ten years younger man was a formidable and dangerous challenger. Looking as fast as Witter, yet more powerful, the 24 year old's right hand in particular was a very effective weapon. Junior did his usual switch-hitting, and he caught Bradley at times, but he just couldn't seem to get into his groove. continue


---
By Frank Gonzalez Jr. - May 10th, 2008 - Friday night in Atlantic City N.J., formerly unbeaten Light Welterweight, Lanardo Tyner (19-1, 11 KO's) saw his 0 go after stepping up and finally facing his first respectable opponent (in his 20th professional fight) against "Mighty" Mike Arnaoutis (19-2-2, 9 KO's). This 12 round fight was for the USBA Light Welterweight Title. Tyner had never been past ten rounds as most of his fights ended by early KO's. continue


---
By Per Ake Persson: According to a press release from Arena Box Promotion CEO Ahmet Oener was prepared to offer about 13 million US dollars for the right to stage Samuel Peter vs Vitali Klitschko. This is claimed to have spurred Duva Promotions and K 2 to reach a last minute agreement in the offices of the WBC in Mexico City last night. continue


---
Photos by: Tom Casino/SHOWTIME - WBC Super Lightweight Champion Junior Witter, who weighed in today 139 ½ pounds, squares off with his No. 1 ranked challenger Timothy Bradley, who measured 139 ¼ pounds. Witter and Bradley will collide in a special world championship edition of ShoBox: The New Generation on Saturday night at 10:45 ET/PT on SHOWTIME. continue


---
09.05.08 - by James Slater: As fight fans will probably know, the long awaited Samuel Peter-Vitali Klitschko fight has at last been ironed out, with October being the most likely month for the match to take place. But, as Dino Duva informed ESPN as news of the fight had been made, part of the negotiations allow reigning WBC champ Peter to engage in an interim but before he tangles with the "Champion Emeritus" in Vitali.

According to Duva, Sam will have his interim fight in the month of July, taking on Klitschko three months later. But who is in the frame as far as being "The Nigerian Nightmare's" next opponent? Obviously, nobody too dangerous will be getting the call. With the Klitschko clash the hugely important as well as money-spinning affair that it is for Sam, he will surely take no big risk as he attempts to stay sharp for Vitali.

Therefore it's not exactly from a stellar bunch that Peter will be choosing his July opponent. continue


---
NEW YORK (May 9, 2008) – Hard-hitting super middleweight Carl Froch has been added as the co-feature to Saturday's special edition of ShoBox: The New Generation, which is taking place from Nottingham, England (SHOWTIME, 10:45 p.m. ET/PT, tape delayed). The main event remains the WBC Super Lightweight World Championship bout between titlist Junior Witter of Bradford, England and American contender Timothy Bradley of Palm Springs, California. continue


---
New York, May 9—Dino Duva, president of Duva Boxing and promoter of World Boxing Council Heavyweight Champion Samuel Peter, announced today that an agreement has been reached with K2 Promotions for the "Nigerian Nightmare' to defend his title against former champion Vitali Klitschko, thus avoiding a purse bid. The two sides reached accord at meetings in Mexico City yesterday, and the WBC world title clash will take place sometime this fall, with date, site and television to be deterimined in the near future. continue


---
by James Slater: Former boxer Gino Gelormino, who made his mark at both featherweight and junior-lightweight back in the 1980s, was tragically killed this past Tuesday, in a construction accident in New York. According to an article on Newsday.com, the 47 year old Gelormino was working on repairing the Triborough Bridge, when he slipped and fell. Gino later died from his injuries at Elmhurst Hospital Center. The accident is now under investigation. continue


---
09.05.08 - By Jim Dorney: Currently, the Cruiserweight division limit is 200lbs, which was moved from 190lbs just a few years ago, in light of the fact that Heavyweights are getting so large these days, thus giving smaller fighters around the 200lbs mark a new opportunity.

This article works on the previous 190lbs Cruiserweight limit, and presents five fighters who, in my humble opinion, could have been some of the greatest fighters the division would have ever seen, but fought at Heavyweight with there being no Cruiserweight option in their day. Whether they would have taken that option had it been available, forsaking the greater risks & riches that fighting at Heavyweight affords we will never know. My selection is in no particular order .. continue


---
Photo by Tom Casino / Showtime - At the age of 30, Carl Froch is a six-year pro. The WBC's number-one ranked contender and mandatory challenger at 168 pounds, he is undefeated in 22 fights and has won his last six fights by knockout. Carl was originally scheduled to fight Denis Inkin in a WBC super middleweight final eliminator on March 29, but Inkin became ill and the fight was postponed. continue


---
09.05.08 - By Vivek Wallace: Every Friday in the 'Call 'em Out Friday' session we bring attention to a new individual in the sport who has failed to carry out the fans expectation or request and blow the whistle on them if warranted. After calling out Mayweather, De La Hoya, and Manny Pacquiao, in this weeks session we shine the spotlight on the proverbial 'powers-that-be' in the sport of boxing. The promoters. continue


---
None of the involved people had expected to see this face at the purse bid for the WBC heavyweight championship bout between Samuel Peter and Vitali Klitschko. But Ahmet Öner showed up anyways as sort of "surprise guest" and with a big check in his pocket. The CEO of Hamburg based ARENA Box-Promotion was willing to put about 13 million US-Dollars on the table for the title fight. continue


---
by James Slater: It has been almost one year since James Toney's last fight. Back on May 24th of last year, Toney looked pretty laboured in winning a ten round split decision over Danny Batchelder. Worse than the sub par showing given by "Lights Out," however, was the subsequent suspension he received after the fight for testing positive for illegal substances. As fans will recall, this was the second time such a thing happened to Toney.

Given only a six month ban, it was assumed Toney, who had gotten off lightly, would be back in action as soon as he was allowed. James even said as much in a number of interviews. Yet now, with almost twice the time he was banned for having gone by, there is still no sign of James Toney. Does this mean the former middleweight, super-middleweight and cruiserweight champ has quietly retired? continue


---
In an extraordinary story of heart and determination, set against the backdrop of racial infighting, FSN presents AMAZING SPORTS STORIES: JOE JEANETTE, airing on Sunday, May 11 at 8:00 PM local. Jeanette, an African-American boxer, began fighting in 1904 in New Jersey. At first, it was just street brawls and scuffles until he graduated to hard-hitting heavyweight bouts. continue


---
by James Slater: Vinny "The Pazmanian Devil" was one of the most colourful fighters of his era. A genuinely proven world class fighter, Vinny captured recognised world titles at two different weight classes. Also, in two of his famous victories, Pazienza out pointed the legendary Robert Duran. But, in a recent interview with Setanta Sports, Vinny, now aged 46, said he doesn't count the two wins over Duran due to the age "Hands of Stone" was at the time. continue


---
LOS ANGELES, CALIFORNIA (MAY 9, 2008) Former super flyweight world champion Martin "EL GALLO" Castillo has retired from boxing, it was announced today by his longtime manager Frank Espinoza. "We've talked numerous times over the last couple of weeks and Martin has concluded that this is the end of the line for him. He didn't feel like himself during the Montiel fight and is happy with what he has accomplished in the sport. As he put it 'I owe everything to boxing and I don't want to fight anymore if I can't go at a world class level.' . continue


---
LOS ANGELES (May 8) – The scheduled May 31 fight between Shane Mosley and Zab Judah has been canceled due to an arm injury suffered by Judah during his Las Vegas training camp it was announced by Golden Boy Promotions today. The HBO Pay-Per-View event was scheduled to take place at Mandalay Bay in Las Vegas.

Judah suffered multiple severe lacerations on his right forearm and received 50 stitches to close the wounds suffered in an accidental fall. As a result, Judah will be unable to train for four weeks and was forced to withdraw from the bout.

"It is very unfortunate that Zab suffered this injury and that this great event had to be canceled," said Richard Schaefer, CEO of Golden Boy Promotions. "We are already in discussions with all parties involved to attempt to reschedule the fight for the near future." continue


---
Global Spectrum announced today the cancellation of the USA Boxing: USA vs. Russia Dual on Friday, June 13 at the Rose Garden. Due to scheduling conflict complications, USA Boxing has been forced to cancel the event. continue


---
08.05.08 - By Mike Indri, Retired Boxers Foundation - Last year undefeated jr. welterweight prospect Lanardo Tyner made the sacrifice of uprooting his family from their Detroit, Michigan home down to Houston, Texas - with the notion that following his boxing idol, former world champion Frank Tate (a fellow Detroit native), would be a boost to his professional career. continue


---
If former heavyweight champion Chris Byrd intends to resurrect his career in his move down to light heavyweight, he'll first have to beat hungry contender Shaun George 16-2-2 (7 KO's). The two will battle at Thomas & Mack Center in Las Vegas on May 16th. The bout will be aired on ESPN 2's Friday Night Fights. continue


---
by James Slater: Ricky Hatton, still arguably the most popular active fighter in the U.K, makes his very first comeback in just over two weeks time. Never having had to deal with a loss, "The Hitman" is looking to get himself back in the winning column when he faces the inactive (for 15 months) Juan Lazcano. With this fight proving, if not much else, that his fan base is as loyal as ever (over 50,00 tickets have long since been sold for the May 24th bout), Ricky is still seen by his followers as one of the best fighters in the world - even after his devastating TKO loss to Floyd Mayweather back in December.

In an article with Metro Sport newspaper, Hatton spoke of how down he initially was after losing for the very first time in his exciting career.

"It was very hard initially," Hatton said when reflecting on his loss to Mayweather. "In the first few weeks I watched the fight and it was hard but I went away, had a rest and a holiday and watched it again. continue


---
Cecilia Braekhus is eager to continue her march up the rankings on May 17 when she takes on Adelita Irizarry in Bayreuth. The First Lady (6-0, 2 KOs) is looking for her seventh win in as many fights. "I can´t wait to get back into the ring," she said. "I have learned so much in practice and now I want to use it in the ring.. continue


---
AEG, considered one of the world's leading live sports and entertainment presenters, has entered into an agreement with boxing's leading promoter, Golden Boy Promotions to acquire ownership shares of the Los Angeles-based organization it was announced today by Oscar De La Hoya, President of Golden Boy Promotions and Tim Leiweke, President & CEO, AEG. The acquisition will make AEG the company's second largest shareholder behind De La Hoya. continue


---
by James Slater: He first has to get past the challenge of the very talented and supremely confident Timothy Bradley this Saturday night, but WBC light-welterweight king Junior Witter says he is very much looking forward to one day soon unifying the titles at 140 pounds. Talking to BBC Sport, the 34 year old had the following things to say. continue


---
By Ted Sares: Mike Oliver, 22-0, met Reynaldo Lopez, 28-5-2, at the Roxbury in Boston on April 7, 2008, and was heavily favored to remain undefeated. For all practical purposes, Oliver, out of nearby Hartford, was the home town fighter. Lopez was coming off a one punch blow out loss to Daniel Ponce de Leon and a UD loss to talented Cristian Mijares, Fighting for 15 years, some thought he might be ring worn and made to order for the speedy Oliver.

Though he seemed tight and tense, Oliver won the first two rounds with his superior speed. The third started out slowly with some roughhousing and then the fighters engaged in an exchange in a neutral corner. Oliver missed with his shots and Lopez threw a long left that caught Oliver flush at the 1:22 mark and sent him to the canvas face first. He barely beat the count and when the referee saw that he was helpless, the action was immediately halted.

Out of the blue, Reynaldo Lopez had pulled off a hugh upset derailing the Oliver Express and resurrecting his own career--and all this was done in the friendly confines of his opponent's home area. continue


---
Matt Skelton's European heavyweight title challenge against Sinan Samil Sam has been postponed because of an injury to the Turk. The fight was due to take place in Istanbul on May 30. However, it will now be arranged at a later date when Sam has fully recovered. Skelton was looking to get back to winning ways after losing a WBA world title fight against Ruslan Chagaev on points earlier this year. continue


---
Hennessy Sports in association with GoldenPalace.com today announced a change of opponent for Carl Froch for May 10th at the Trent FM Arena Nottingham, live on ITV1. Carl's opponent Rubin Williams was unable to leave the US in time to challenge Carl in the scheduled 12 round International Super Middleweight contest at the Trent FM Arena this coming Saturday due to personal problems. continue


---
German Interim heavyweight champion Konstantin Airich will face his toughest opponent so far on May 30th in Istanbul in "Brixton Bomber" Danny Williams. Experienced Williams (38-6-0, 30 kos) has a tko-victory over none other but Mike Tyson in his record. Williams has also been in the ring with the two competitors who will fight for the vacant European heavyweight championship in the main event in Istanbul – both Matt Skelton and Sinan Samil Sam were able to beat the "Brixton Bomber". continue


---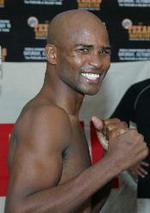 Hurtado is fighting like a jazz musician at a rock concert… -- HBO color commentator George Foreman

By Ted Sares: It really can't be measured but you recognize it when you see it. On any number of occasions, I saw fighters win against great odds seemingly inspired to go beyond their self-imposed limitations--to stretch parameters of possibilities beyond the norm.

Hurtado, known as "The Oriental Kid," began his professional career in 1994, and in 1997 challenged WBC welterweight title holder Pernell Whitaker. He was 20-0 at the time while Pernell was 39-1-1.

An inspired Hurtado started fast and dropped the champ with a right to his jaw which had been exposed by a sharp body shot only five seconds into the fight. Whitaker's wide smile perhaps belied what was ahead. continue


---
08.05.08 - ShoBox: The New Generation returns to the United Kingdom this Saturday, May 10, with an outstanding world title showdown and a promising undercard bout featuring two undefeated prospects. continue


---
LAS VEGAS (May 8, 2008) – Former two-time WBA heavyweight champion John "The Quietman" Ruiz has announced that he's prepared to replace WBA heavyweight champion Ruslan Chagaev to fight another former WBA title-holder, Nikolay Valuev, for the WBA belt.Chagaev pulled out of his scheduled mandatory defense against Valuev in May, reportedly due to a cold that forced him to break training, but Ruslan hasn't made his initial mandatory defense since capturing the WBA belt on April 14, 2007 via a 12-round majority decision versus Valuev. continue


---
by James Slater: 24-year-old heavyweight Raphael Butler, 31-4(24) gets what is without doubt the biggest opportunity of his four year long pro career this coming June, when he faces the returning "Fast" Eddie Chambers on the 20th. Currently just one week into his preparations for the fight, the very polite and accommodating Butler kindly took time out to speak over the phone with this writer on Wednesday (May 7th). continue


---
08.05.08 - By Srithar Visuasam: Assuming Anthony Mundine gets past his next opponent, fellow Australian Sam Soliman in their third bout on May 28, the WBA Super Middleweight Champion has a big decision to make. Who should he fight next and in which division?

After recently returning from the United States to train under the watchful eye of Roy Jones Snr, where he also sparred with his son, Light Heavyweight great Roy Jones Jnr, talk has increased about a possible drop in weight. In a recent interview with the Sydney Morning Herald (SMH), Mundine has stated that Roy Jones Snr believes he will be "a monster at middleweight." If he decides to follow the words of the great trainer, Mundine will sacrifice his current title for a move into uncharted waters.

The reasoning for a move to middleweight comes to four main points: continue


---
Middlesbrough boxing sensation Paul Truscott is 'in no doubt' he can beat Ghana's Osumanue Akaba when they clash for the vacant Commonwealth Featherweight title this Friday at the Eston Sports Academy. continue


---
By Paul Strauss: This challenge requires that you correctly guess the names of ten people based on the plain, straightforward, unembellished and unemotional facts provided. Okay, the facts might be a little bent and somewhat embellished, and remember, they do not have to be fighters. continue


---
Undefeated professional Edwin Rodriguez of Worcester, Mass., moves up to a six-round bout for the first time when he faces rugged Luis Hodge May 17 in Dorchester, Mass. The 23-year-old Rodriguez, who was a two-time national amateur champion, has a professional record of 5-0 with four knockouts. continue


---
(May 7, 2008) - By Matt Yanofsky: One year ago today, the boxing world lost one of its legendary warriors as Diego Corrales died at age 29 following a motorcycle crash in Las Vegas, Nevada. Shortly after the crash, Las Vegas police revealed that Corrales' blood alcohol level was nearly 3 times the legal limit during the time of the accident.

Corrales was the perfect example of how a fighter may have a chin made out of glass and still have steel-like heart and rock solid toughness. Although weak legs do to being weight drained was often the case, Chico became accustomed to coming off the canvas while inside the squared circle. This included five trips to the canvas against Floyd Mayweather, three in his trilogy with Joel Casamayor and once against Acelino Freitas among others. While always doing his best to get up and continue fighting is impressive, nothing comes close to what he did exactly three years ago today.

On May 7th, 2005, Corrales, The WBC Lightweight champion, put his title on the line in a unification bout with WBO kingpin Jose Luis Castillo. The fight was expected to be an action bout, but what actually happened couldn't have been predicted. From the opening bell, Corrales and Castillo traded shots and refused to take a step back as the fight was extremely competitive. continue


---
SAN ANTONIO, TX (May 7, 2008) -- World Boxing Council (WBC) lightweight champion DAVID DIAZ (34-1-1, 17 KOs), from Chicago, paid a media day visit to San Antonio yesterday, May 6, to talk up his title defense against WBC super featherweight champion and Filipino national treasure MANNY PACQUIAO (46-3-2, 34 KOs). continue


---
GOMEZ PALACIO, DURANGO, Mexico (May 7, 2008) – Styles make fights and the May 17 unification title bout between WBC champion Cristian Mijares and WBA title-holder Alexander "El Explosivio" Munoz has all the makings of an instant classic. continue


---
By Per Ake Persson: Mikkel Kessler and Dimitri Sartison clash for the (by then) vacant WBA supermiddle title June 21 at the Brondby Hall on the outskirts of Copenhagen. Sartison, WBA # 4 and 22-0, was born in Kazachstan but grew up in Germany representing Gifhorn in the amateurs. In 2003 he turned pro with Spotlight Boxing and has developed steadily into a solid boxer / puncher.. continue


---
This weeks 'Left-Hook Lounge' Mailbag takes a look at several key questions posed by select fans around the world of boxing. One of the 'anthem' topics was last weekend's Oscar De La Hoya/Forbes showdown which addressed few questions, while also effectively raising many more. Other hot topics that got quite a bit of attention was the upcoming Quintana/Williams rematch, as well as the untimely comments of a former Puerto Rican welterweight Champion - (Cintron) - relative to his potential destined-for-doom countryman (Cotto). Right when it seemed things were beginning to die down, the flame that lights this sport ablaze proved to be more than a slow-burn. That being said, enough with the preludes....We now take this 'still photo' and turn it into a 'motion picture'...... continue


---
Bronx, NY - May 06, 2008 Joe DeGuardia's Star Boxing presents an exciting evening of boxing this Friday night from Bally's Atlantic City, as "Mighty Mike" Arnaoutis (18-2-2 9KO) defends his USBA Jr. Welterweight title against undefeated Lanardo Tyner (19-0 11KO) in a 12 round bout. continue


---
Marco "Captain" Huck (20-1, 15 KOs) will fight Frantisek Kasanic for the vacant IBF intercontinental cruiserweight title in Bayreuth on May 17. "That is great news," the 23-year-old said. "I have been working very hard in practice and the title fight is the reward. I will make the most out of this opportunity. Kasanic will be in for a hot battle.. continue


---
TOTOWA, NJ (May 7, 2008) – Top jr. middleweight contender Joel Julio's impressive April 30 victory over Ishe Smith earned him a two-spot jump in the WBC rankings, it was announced today by Main Events CEO Kathy Duva and All Star Boxing President Tuto Zabala. The Colombian bomber is now installed as the WBC's #4 ranked contender and is looking for a showdown against any of the major sanctioning body champions. continue


---
by James Slater: Last night in France, unbeaten 26 year old light-middleweight Alexander Abraham, the younger brother of reigning IBF middleweight champion Arthur Abraham, won a unanimous eight round decision over 28 year old Frenchman Mehdi Azri. With his big brother there to support him, Abraham improved his record to 20-0-1(14). It has to be said, however, that he did not look overly impressive - despite winning by scores of 78-74 on all cards.

Fighting an opponent who was having his first bout since October of 2006, Abraham had his hands full pretty much all night. Looking somewhat slow and ponderous, the younger brother of the far more accomplished Arthur Abraham was a big disappointment. Seeing him fight for the very first time, this writer was surprised at how very ordinary he looked. After having had 20 pro fights, Abraham figured to be much more polished than he actually is. He won quite clearly in the eyes of the judges, but Azri succeeded in both frustrating Abraham and making him look ordinary. continue


---
07.05.08 - by James Slater: This article asks who would win would if Amir Khan and Yuriorkis Gamboa - together the two finest unbeaten prospects in world boxing right now in the eyes of many observers - were to meet. And though such a superb fight is extremely unlikely not only for today, but for further down the road also, it doesn't stop us debating. In fact, this one looks likely to be forever confined to the mythical match-ups stakes. continue


---
by James Slater: In news that this writer for one sees as slightly depressing, it must be said, lightweight sensation Amir Khan will face the tough, yet faded Michael Gomez in his next fight this coming June 21st in Birmingham. This news, as well as being given at an official press conference to promote the contest, is now up on Frank Warren's website as we speak. At first, as reported earlier on Eastside Boxing, it seemed Khan would face former WBA light-welterweight champion Gavin Rees. The suggestion of this fight itself got a fair amount of criticism from the posters, who felt Rees was unworthy of a bout with hotshot Khan. continue


---
IBA junior flyweight champion Wendy "Little Thunder" Rodriguez will be seeking revenge June 13 when she fights one of only four opponents to ever defeat her, Hollie "Hot Stuff" Dunaway, in their 10-round bout for the vacant IBA strawweight belt on the "Finally" pay-per-view event, airing live (10 PM/ET-8 PM/MT) from Isleta Casino & Resort in Albuquerque, New Mexico. continue


---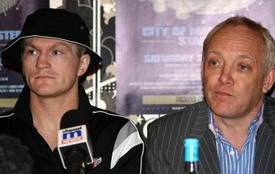 06.05.08 - Photo © Jane Warburton/MMG - Saturday, May 24 sees a record breaking show in the United Kingdom with 55,000 fans packed into the home of Manchester City Football Club to witness the homecoming of their favorite son, Ricky Hatton. Ricky defends his IBO light welterweight crown and the most prestigious title in world boxing, the Ring Magazine belt, against Mexican-American hard man Juan Lazcano.

The eyes of the boxing world will be firmly focused on May 24 at 10PM when the first bell goes to see which Ricky Hatton steps into the ring. The big question will be has the loss to Floyd Mayweather done anything to the man's boxing ability and his belief in himself continue


---
For Shaun George, his May 16 showdown with Chris Byrd is about more than a fight - it represents the struggle to fulfill the lofty potential held in his fists. Born and raised in Brooklyn, NY, George has had to overcome the odds more than once to reach his goals. continue


---
06.05.08 - by James Slater: It seems the chances of former heavyweight king Mike Tyson returning to the ring are smaller than ever right now. And while most fans will no doubt see this as a good thing, there are also many people who would welcome the excitement a Tyson comeback would create. Well, in a recent interview with ESPN, on their E:60 show, "Iron Mike" made it quite clear he is a much different person from the destructive (inside and outside the ring) heavyweight he once was. continue


---
LAS VEGAS, NEV. (May 5, 2008) – When two explosive world champions at the top of their game mix it up for the world title, it's a "Lethal Combination!" Newly-crowned World Boxing Council (WBC) super featherweight champion MANNY PACQUIAO and WBC lightweight champion DAVID DIAZ will battle in a 12-round rumble with Diaz's title at stake. Promoted by Top Rank, in association with MP Promotions, Pacquiao vs. Diaz will take place Saturday, June 28, at the Mandalay Bay Resort & Casino and will be produced and distributed live by HBO Pay-Per-View, beginning at 9 p.m. ET / 6 p.m. PT. continue


---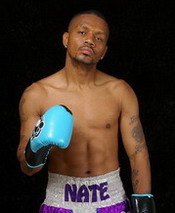 06.05.08 - By Nate Campbell: I just read an interview where you asked the question "is Nate Campbell only good at giving interviews, or is he willing to fight somebody the caliber of Marquez?" You should really think before you open your fat mouth. Who the hell are you to question my heart as a fighter? See, if you were actually a boxing guy, and not just some suit that by chance happened to marry someone in Oscar's family, then you'd have sense enough not to say something like that about a fighter. Especially about a World Champion. But you just don't know any better.

Well, I've got a question for you too Richard. Do you actually know how to promote a show, or do you just have to wait every time for HBO to pull out their nipple for you to nurse on? When's the last time your company actually promoted a fight on it's own? Or do you just beg for HBO dates, and site fees, and call yourself a promoter? And don't try and take credit for Oscar-Floyd, and Floyd-Hatton, and other high dollar shows. You didn't promote those fights, HBO did. continue


---
Michael Herron (M.I.C.): At the height of Michael Jordan's career in the NBA, quite a few youngsters wanted to "Be Like Mike," it can be argued that Kobe Bryant and Lebron James have been successful in emulating his style. In boxing, however, you can't always "Be Like Mike" (Tyson, or Spinks, Moorer, Carbajal, or Arnaoutis etc...); Simply put, "you got to be you and do what you do.. continue


---
The Best of the Fighting Irish are set to showcase their talents at Dublin's National Stadium on July 12th on the next Hunky Dorys Fight Night. The Magnificent Seven of Bernard Dunne, Matthew Macklin, Andrew Murray, Oisin Fagan, Darren Corbett, Ian Tims and Keith Cresham will see action on what should prove a hot summers night of boxing at the National Stadium. continue


---
by James Slater: Rubin Williams, the late replacement opponent for unbeaten super-middleweight star Carl Froch, is talking a good fight ahead of this coming Saturday's clash at The Nottingham Arena. Coming in to save the day after both Denis Inkin and, later, Alejandro Berrio opted not to fight "The Cobra," Williams seems very confident. In an interview with Sky Sports, the 32 year old American spoke about his chances of upsetting Froch's big plans for the future. continue


---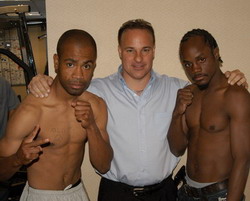 06.05.08 - At the Scales: Trish Kilcullen, Photos by Peter Mark Heintzelman

As ESPN2 "Wednesday Night Fights" prepares to broadcast an evening of boxing at The Roxy, in Boston, Massachusetts, the weigh in occurred this evening at the Randolph, MA Holiday Inn, with the Massachusetts Boxing Commission at the helm, and Richie Cappiello and Cappiello Promotions in attendance.

The Roxy, one of the most exciting boxing venues in the Northeast, is located at 279 Tremont Street, Boston. Ticket prices for the Wednesday, May 7th fights, are $75.00 ringside, and $40 general admission. Call 508-586-2277 for tickets. Doors open at 6:30 pm and the first bell rings at 8: 30 pm. For more information, see www.cappielloboxing.com . continue


---
06.05.08 - by Pavel Yakovlev: Mike Oliver, rated second in the world by the IBF in the super bantamweight division, is not resting on his laurels. Far from it. This week he faces tough, experienced Reynaldo Lopez of Colombia in a scheduled 10 rounder at The Roxy Nightclub in Boston. Lopez enters the bout with a record of 28-5-2, including 19 knockouts, and he has distinguished himself in grueling matches against some of the world's best fighters in the super flyweight, bantamweight, and super bantamweight divisions. continue


---
The highly anticipated May 31st heavyweight title rematch between unbeaten WBA heavyweight world champion Ruslan Chagaev and former champion Nikolai Valuev has been postponed after Chagaev came down with an illness and was forced to quit sparring. continue


---
By Alden "The Kid" Chodash, AldenBoxing.com: Despite having professionally debuted in April of last year, Yuriorkis Gamboa, the most impressive member of a trio consisting of Cuban defectors (and 2004 Olympic Gold Medalists), is making a solid case in being the most accomplished fighter to come out of Athens four years ago. continue


---
By Geoffrey Ciani: Oscar De La Hoya looked mighty impressive in his lopsided points victory over Steve Forbes during his annual Cinco de Mayo weekend festivities. In fact, this is probably the best De La Hoya looked in several years, and he did so against a tough and durable opponent. Even still, this begs the question, does De La Hoya's performance warrant a rematch with pound-for-pound king, Floyd Mayweather Junior? Simply put, I think the answer is no.

Obviously, De La Hoya is still a capable fighter who understands what he needs to do in order to be successful. His skill-level is still in the upper echelon and his talent, though clearly not what it once was, is still formidable enough to cause many a foe all sorts of problems. Against Forbes, it was obvious that De La Hoya was working on the types of things he would need to be successful if he expects to reverse the outcome of his first encounter Mayweather. Better still, stylistically, Forbes is kind of like a poor-man's Mayweather, making him an ideal opponent in preparation for such a rematch. continue


---
World Boxing Council Lightweight Champion David Diaz arrived in San Antonio, Texas on Monday night in advance of his meeting with the fans and local media on Tuesday at 11:30am at Mi Tierra Café, 218 Produce Row in San Antonio. continue


---
NEW YORK (May 5, 2008) – ShoBox: The New Generation returns to the United Kingdom on May 10, 2008, with an outstanding world title showdown and a promising undercard bout featuring two undefeated prospects. continue


---
Undefeated junior middleweight James Moore, 15-0 (10 KOS), a native of County Wicklow, Ireland, who fights out of Queens, New York, will open the telecast of ESPN 2's Wednesday Night Fights on June 4, 2008. continue


---
By Travis Marks: The scores were 119-109 twice and 120-108 once as the "Golden Boy" Oscar De La Hoya defeated Steve "2 Pounds" Forbes of "Contender" fame in a non title Jr. Middleweight bout last night at the Home Depot Center in Carson, California. Reading those scores and listening to Jim Lampley, Larry Merchant and Manny Steward you would think it was same old De La Hoya. Not the case, this fight showed more about how much Oscar De La Hoya has slipped as a fighter.

Did Oscar establish his jab? Yes. Did he have energy late? Yes. Did he fight taller? Yes. But Oscar wanted to dominate Steve Forbes in a way that he has done to so many as he ascended into prominence. He failed to do so. Oscar was only able to show that he was a class above Steve Forbes, we knew that already. A young Oscar De La Hoya would have blown Steve Forbes away in less than six rounds. continue


---
Atlantic City, May 5, 2008 -- Bally's Atlantic City will host a terrific twin bill promoted by Joe DeGuardia's Star Boxing on Friday, May 9, 2008. In the first co-main event, recently crowned USBA Jr. Welterweight champ "Mighty" Mike Arnaoutis (18-2-2, 9 KO's) will make his first title defense against the undefeated Lanardo Tyner (19-0, 11 KO's) in a 12 round bout. continue


---
CHICAGO, IL (MAY 5, 2008) Long time Chicago fan favorite, middleweight MACHO Miguel Hernandez returns to Chicago as he takes on SUPERMAN Derrick Findley in the main event at BATTLE FOR PRIDE, an outstanding evening of world class professional boxing set for this Friday night, May 9th at Cicero Stadium. continue


---
by James Slater: Fight fans will remember all too well the tough and very exciting fights former WBA middleweight champion Jorge Castro of Argentina gave them. Battling the likes of Reggie Johnson (twice), Roberto Duran (also twice) and John David Jackson (in an almost unbelievable fight that saw the badly battered Castro somehow come back to win by sensational KO in round 9), Castro always gave his all. continue


---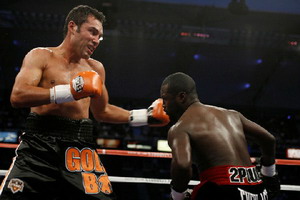 05.05.08- By Vivek Wallace, photo by Tom Hogan/Golden Boy Promotions - Leading up to Saturday's match between Oscar De la Hoya and Steve Forbes, many fight fans were more than vocal about their disinterest in a rematch between Oscar De la Hoya and Floyd Mayweather Jr. Most felt that the initial encounter was nothing other than a sparring session, and it didn't help that Oscar was once quoted using those very same words to describe the event himself. In the first encounter, there were many questions surrounding the fight that made it such a huge spectacle. Could Mayweather handle that patented De la Hoya left-hook? Could De la Hoya condition himself to go strong for a full 12 rounds? Blazay, blazay, yada, yada, yada....The pre-fight questions were endless, but when it came down to the actual event, to some, it was everything but. Compubox stats didn't help the cause by factually pointing out the great disparity in punches, showing Mayweather landing 85 more total punches, despite throwing 106 less; Similar were the stats associated with power punching, showing Floyd - the smaller fighter - outlanding the bigger Dela Hoya by 56 more, despite throwing 100 less in the category. Those numbers strongly paint the picture of a 'sparring match' as previously quoted, and left a taste in the mouths of many fight fans that won't in any way, shape, or form, be erased after Saturday nights fight. continue


---
May 5 (Merrillville, IN) - Today Gary, Indiana's own NABC Light Welterweight Champion "Merciless" Mary McGee (14-0, 8 KO's) Welcomed back cross-town rival Rita "La Guera" Figueroa (10-0, 3 KO's) of Chicago who returned to training last week. McGee and Figueroa both undefeated have but one blemish on their records, which is a no contest due to a serious cut sustained by Figueroa when they met in the ring back in November of 2006. continue


---
by James Slater: Unbeaten Ukraine heavyweight contender Alexander Dimitrenko scored a reasonably notable win on Saturday, in Stuttgart, Germany. Boxing on the same card as the Firat Arslan-Darnel Wilson cruiserweight world title clash, the 25 year old big guy stopped the equally big Derric Rossy in five rounds of a good fight. And no, this win doesn't exactly automatically vault the 6'7" fighter to the top of the heavyweight pile, contender-wise. But it was a decent win nonetheless, one that proved the 250 pounds-plus big man is at least a heavyweight to keep an eye on for the future. continue


---
05.05.08 - By Per Ake Persson: Former WBA and WBC supermiddle champ Mikkel Kessler returns to action June 21 with a World title fight at the Brondby Stadium on the outskirts of Copenhagen. Neither which title nor opponent is announced in the press release from Team Palle. continue


---
05.05.08 - by James Slater: "Pretty Boy" Floyd Mayweather was conspicuous in his absence last night at The Home Depot Centre in California. But as former "Golden Boy" Oscar De La Hoya struggled with all his might to make a comeback statement by stopping the much smaller Steve "2-Pounds" Forbes, Mayweather must have been secretly smiling.

Last night's bout was supposed to be a showcase for De La Hoya, one in which he demonstrated that he alone is the most formidable opponent for "Money" Mayweather - the only man out there capable of taking away Floyd's unbeaten record. Well, the show at the Home Depot Centre did not deliver as advertised. For Oscar, all 35 years of him, looked anything but the answer to the reigning pound-for-pound king's dominance. Hit as much, if not more, than he's ever been in a genuine Hall of Fame career, De La Hoya's performance against Steve Forbes left a lot to be desired. continue


---
Junior Witter is out to restore some pride into Yorkshire boxing when he defends his WBC light-welterweight title against American Timothy Bradley at the Trent FM Arena Nottingham on Saturday, 10th May live on ITV1 and a delayed ShoBox special in the US. continue


---
05.05.08 - By Ted Sares: Arguably, there is nothing more thrilling than an upset. For some, it means shocking disappointment; for others, it is sudden and pleasant surprise. Kirkland Laing shocked Roberto Duran but himself was later shocked by Buck "Tombstone" Smith. Lloyd Honeyghan did it to Donald Curry. Buster Douglas's KO of Mike Tyson was perhaps the greatest upset in boxing history. George Foreman's KO of Michael Moorer in 1994 was one for the ages, but then Moorer turned the tables on Vassiliy Jirov tens years later. Louis Monaco stopped Kevin McBride in 1997, but McBride himself stopped Mike Tyson eight years later. More recently, Brian Vera pulled one off against a heavily Andy Lee. continue


---
An compelling match between middleweights Jill Emery and Cristy "Code Red" Nickel has been added to the already exciting and competitive Fox Sports Net's Best Damn Championship Fight Night Period card, headlined by a pair of International Female Boxers Association (IFBA) world championship bouts, on Thursday, June 12 at Mohegan Sun Arena in Uncasville, Connecticut. continue


---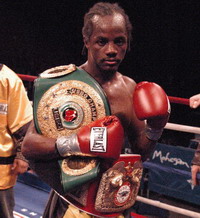 By Peter Mark Heintzelman, Photos by Peter Mark Heintzelman:How often do you see a fighter who remains undefeated over six years into their boxing career? With opposition the likes of Al Seeger, Cruz Carbajal, Gary Stark, Jr., and Adam Carrera? With a promoter, the likes of Richie Cappiello, who doesn't mind putting his fighters in harm's way, with the type of difficult competition that his Boston fandom has come to expect. No wonder boxing is alive and well in Boston.

ESPN2 sees all that as well, featuring Mike "Machine" Oliver in this week's national television spotlight, on ESPN2's "Wednesday Night Fights," at The Roxy.

As the 28 year old southpaw Oliver, hailing from Hartford, Connecticut seeks his twenty-second consecutive win in the national limelight, a seasoned 34 old Columbian, Reynaldo Lopez, has plans of his own, coming north from his current Miami, Florida residence, to be the spoiler. continue


---
Peter Manfredo, Sr. has been a world champion kick-boxer, owns and operates New England (Manfredo's Gym in Pawtucket) top gym, and trainsd talented pro fighters such as his son, world title challenger Peter Manfredo, Jr., Jessie Brinkley, Edwin Rodriguez and other promising prospects. continue


---
Since Sunday IBF middleweight champion Arthur Abraham (26-0, 21 KOs) is back in Germany. But after his altitude training camp in Samnaun, Switzerland, he will leave Berlin on Tuesday again. Before his upcoming fight on June 21 against Edison Miranda (30-2, 26 KOs) King Arthur will travel to France. In Pont-Audemer he will support his younger brother Alexander (19-0-1, 14 KOs), who will box against french super welterweight Mehdi Azri (12-5, 2 KOs) on May 6. continue


---
CHICAGO, IL (May 4, 2008) World Boxing Council Lightweight Champion David Diaz took a quick break from preparation for his title defense against "THE MEXICUTIONER" Manny Pacquiao on June 28th as he was honored as the Grand Marshal at Chicago's Cinco de Mayo Parade on Sunday afternoon. continue


---
05.05.08 - By Anthony Coleman: I've been watching Boxing all of my life and for the last six years, it has probably been my favorite sport, and in that time, I've come to immerse myself in the history of this great sport. As a result, I've amassed a lot of knowledge which challenged or changed what I thought I knew about Boxing. I learned that Boxing doesn't begin and end with Muhammad Ali, no matter how many times ESPN will try to convince you otherwise. I learned of the greatness of Henry Armstrong, the man responsible for the sport's greatest achievement: Holding three world titles, in three different weight classes at the same time. But the most surprising thing that I discovered during my research was the deep reverence of one boxer: Roberto Duran.

For years my image of Duran had been very negative and it all stems from one night and fight. That night was of course November 25th, 1980 in the New Orleans Superdome in his rematch with Sugar Ray Leonard. continue


---
WBC super-middleweight mandatory challenger Carl Froch will box Rubin Williams in an international 12 round contest as the co-feature on a Hennessy Sports in association with GoldenPalace.com show at the Trent FM Arena Nottingham on Saturday, 10th May live on ITV1 and on a delayed ShoBox special in the US. continue


---
CANASTOTA, NY - MAY 5, 2008 - Former undisputed middleweight champion and 1993 Hall of Fame Inductee Marvelous Marvin Hagler will attend festivities planned for the 19th Annual Hall of Fame Induction Weekend scheduled for June 5-8th in Canastota, NY. continue


---
By Paul Strauss: To no ones surprise Oscar earned a one sided decision against Steve Forbes. Although one-sided, the fight was still entertaining, primarily because of the aggressiveness shown by Oscar, and the good defensive skills demonstrated by Forbes.

The 27,000 in attendance at the Home Deport Center saw a 35 yr old Oscar looking sharp, delivering a fast hard jab, and following with solid combinations. During Oscar's post-fight interview with Larry Merchant, he admitted being a little bit disappointed with not stopping Forbes, adding that Forbes is better than his nickname of "2 Pound". He added that he wasn't able to stop Forbes, because "that's the way Forbes fights", which was a polite way of saying Forbes doesn't take chances. continue


---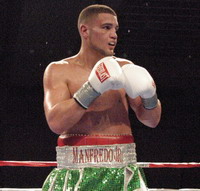 04.05.08 - By Peter Mark Heintzelman, Photo by Peter Mark Heintzelman: Saturday night, before a boxing scene of over 1,500 fans at the Coeur D'Alene Casino Resort Hotel's "House of Fury", in Worley, Idaho, Peter Manfredo, Jr. silenced opponent Luiz Lopez in the third round!

Luis "El Lobo" Lopez, a 30 year old cruiserweight from Pasco, Washington, now 14-13-1, 6 KO's, could not stop super middleweight, "The Pride of Providence," who racked up his 30th professional win, and rises to 30-5-0, 14 KO's.

Manfredo is next scheduled to fight on May 23rd at Lincoln, Rhode Island's Twin River Event Center, against an opponent yet to be named, on a boxing card promoted by Jimmy Burchfield's Classic Entertainment & Sports.


---
05.05.08 - Friday night at Harvey Hadden Leisure Centre in Nottingham, England, Frank Maloney Promotions held a fight card headlined by European super bantamweight champion Rendall Munroe, who made a successful title defense against European Union titlist Salem Bouaita of France. continue


---
by James Slater: Boxing on the under-card of last night's De La Hoya-Forbes fight in California, 21 year old hot prospect "Vicious" Victor Ortiz had to survive a flash knockdown to beat 34 year old Dairo Esalas of Miami. Finally getting his man out of there in devastating style at 2 minutes and 31 seconds of the 5th round, Ortiz had one of his toughest fights. continue


---
by James Slater: Last night, on the under-card of the De La Hoya-Forbes "Homecoming" fight, unbeaten 20 year old welterweight prospect Danny Garcia of Philadelphia improved his pro record to six straight wins, as he won a commanding six round decision over the very game southpaw Julio Gamboa of Nicaragua. continue


---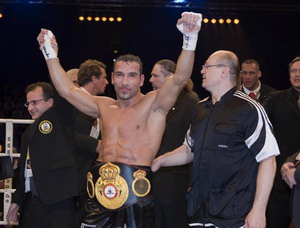 by James Slater, photo by Marianne Müller / Universum Box Promotions -- Last night, in Stuttgart, Germany, defending WBA cruiserweight champion Firat Arslan successfully defended his world title for the very first time as he captured a wide and clear unanimous points win over the dangerous Darnell "Ding-a-ling" Wilson. All three judges scored the fight the same way - 117-111, all for local man Arslan.

The fact that he got this title shot came as something of a surprise for Wilson, having lost his previous fight - also on points, to B.J Flores. "The Ding-a-ling Man" was determined to take full advantage of his opportunity. And while he tried his hardest, the 33 year old Wilson was unable to detonate one of his bombs on the older man's chin. The opening round was a close affair, as were maybe one or two more rounds, but aside from that the champion pretty much had things his own way. continue


---
04.05.08 - Undefeated professional and two-time national amateur champion Edwin Rodriguez of Worcester, Mass., improved his record to 5-0 by knocking out Michael Birthmark at 2:46 of the first round in a super middleweight bout scheduled for four Saturday night in Worley, Idaho. The win was an early birthday present for Rodriguez, who turns 23 Monday. continue


---
3.5.2008- By Geoffrey Mpenda @ ringside: In Nairobi, Kenya, Timebomb International Promotions put on a six-fight afternoon card at the Club Afrique featuring seasoned veterans as well as up-and-coming talent. No titles were at stake, but a decent crowd got entertaining bouts even though all favourites went home with victories. continue


---
by James Slater: On Friday (May 2nd) evening, U.K time, this writer had the pleasure of speaking over the phone with America's Timothy "Desert Storm" Bradley (photo by Tom Casino /Showtime) - the man who will be attempting to take Junior Witter's WBC light-welterweight title on May 10th. When I called, Bradley was half-way into a dinner engagement. Yet still, this incredibly polite and friendly fighter was happy to grant me the interview I was requesting. "I can only give you ten minutes or so," said the accommodating 24 year old. Needless to say, I was more than grateful for him giving me this much, especially as he was so close to the biggest fight of his entire career. continue


---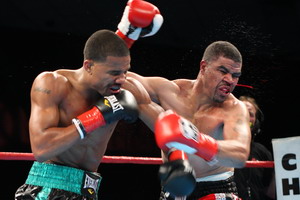 By Frank Gonzalez Jr., photo by Tom Casino / Showtime- May 2nd, 2008 - Friday night in Santa Ynez California, Super Middleweight contender Anthony Hanshaw (21-2-1, 14 KO's), made his return to the ring since losing a decision to Roy Jones Jr. in July of last year. Hanshaw gave a good account of himself against Jones until getting floored in the eleventh round. After a long lay off, this was an opportunity to bounce back and work his way back towards the limelight of the division.

Former Bronze Medal Olympian from Flint Michigan, Andre Dirrell (15-0, 10 KO's) is unbeaten, but a recent lack luster performance against Curtis Stevens, where he did too much running and too little exchanging for the likes of the crowd, who booed constantly throughout the fight. When it was over, Dirrell said he didn't care about the crowd. He needed a dramatic win to win back the crowd and to reinforce the notion of his marketability. continue


---
by James Slater: Last night, in Nottingham, U.K, European super-bantamweight champion Rendall Munroe of Leicester made the first defence of his new title. Facing cagey Frenchman Salem Bouaita, Munroe had a pretty frustrating night before finally getting to his man in rounds six and seven. Opting not to come out for round number 8, the 33 year old was a TKO loser. Officially a injured arm was the reason, but in truth Bouaita didn't really want to know pretty much all the way through the fight. continue


---
by James Slater: Unbeaten lightweight sensation Amir Khan fights next on June 21st in Birmingham, as most of his fans will be aware. The man he may well face may not yet be common knowledge, however. It was assumed Khan would be going in with a top class opponent, as close as he is to going for his first world title fight. Well, the news being reported in The South Wales Echo is not at all disappointing. continue


---
by Nick Mathur - Tonight, Oscar De La Hoya will battle Steve Forbes at the Home Depot Center in Los Angeles, in a fight that presents a tune-up of sorts for De La Hoya before his proposed final bout takes place- a rematch with Floyd Mayweather Jr. It is difficult, in a way, to say that the result of the fight between De La Hoya and Forbes is not a foregone conclusion. Even the most ardent Forbes fans will likely admit that they are hoping for something completely unexpected and miraculous to take place, in order for "Two Pound" to pull off a victory in this one. continue


---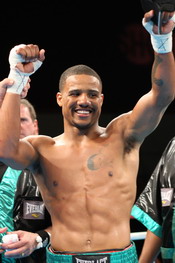 SANTA YNEZ, Calif. (May 2, 2008) – Photos by Tom Casino / Showtime - Undefeated Andre Dirrell answered his critics, made a statement and showed that he is a force to be reckoned with in the super middleweight division by stopping Tony Hanshaw in the fifth round Friday on SHOWTIME's "ShoBox: The New Generation."

In the co-feature from the Chumash Casino Resort in Santa Ynez, Calif., Antonio DeMarco (19-1-1, 14 KOs) recorded his eighth consecutive victory by scoring three knockdowns en route to a fifth-round TKO over previously undefeated Juan Castaneda (12-1, nine KOs). Gary Shaw Productions, LLC, presented the exciting doubleheader, which aired on SHOWTIME at 11 p.m. ET/PT (delayed on the west coast).

Despite a slow start, Dirrell (15-0, 10 KOs) came on strongly and sent Hanshaw (21-2-1, 14 KOs), of Warren, Ohio, to the canvas at the end of the fourth round near his opponent's corner with a left hand to the head. Following a series of unanswered punches to Hanshaw's head early in the fifth, referee Pat Russell stopped the contest at 1:13. After the bout was halted, Dirrell fell to his knees and slammed the canvas in triumph. continue


---
CLEVELAND, OH (May 3, 2008) -- As part of a six-month, 48-state tour, the world middleweight champion KELLY PAVLIK will help the Fight Back Express bus kick off in Cleveland, Ohio This Sunday! carrying the message, "If one person can battle cancer, a nation can rise up and defeat it.. continue


---
Connecticut super-bantamweight contender Mike "Machine" Oliver (21-0, 7 KO's) will now take on 14-year, Colombian veteran Reynaldo Lopez (28-5-2, 19 KO's) on this week's installment of ESPN2's Wednesday Night Fights, to be held at The Roxy in Boston, Massachusetts. continue


---
WBA World Championship: Cruiserweight: Firat Arslan (90,4 kg) vs. Darnell Wilson (90,4 kg)
GBU/WIBF World Championship Jr. Bantamweight: Alesia Graf (52,1 kg) vs. Rosillette Dos Santos (52,0 kg)
WBO Interconti Championship Heavyweight: Alexander Dimitrenko (115,0 kg) vs. Derric Rossy (107,0 kg). continue


---
By Matt Yanofsky: This Saturday, Oscar De La Hoya 38-5 (30 KO's) will be fighting on network television for the first time in over 7 years, as he kicks off his farewell tour against former super featherweight champion Steve "Two Pounds" Forbes 33-5 (9 KO's). Forbes is considered a tune up for the Golden Boy prior to his September 20th rematch with Floyd Mayweather. De La Hoya will have a significant size advantage as the contracted fight weight is for 150 lbs which is 10 lbs above Forbes current fight weight and 20 lbs above where he won his world title.

De La Hoya is one of the best fighters in recent history and has always fought excellent opposition during his illustrious 16 year career. De La Hoya has beaten a ton of big names from between the super featherweight and junior middleweight divisions including Fernando Vargas, Pernell Whitaker, Julio Cesar Chavez (twice), and Hector Camacho among plenty of others. In addition, his 5 losses all came to future hall of famers in Felix Trinidad, Shane Mosley (twice), Bernard Hopkins, and Floyd Mayweather. continue


---
(COLORADO SPRINGS, COLO.) – 2007 World Champion Demetrius Andrade (Providence, R.I.) has been added to the line-up for the USA Boxing Olympic Invitational on May 9 at the Arena at Harbor Yard in Bridgeport, Conn. Andrade's welterweight contest with China's Silamu Hanati could provide an Olympic preview as both boxers are preparing for the 2008 Olympic Games in Beijing. continue


---
What appeared to be a dream opportunity quickly developed into just another day at the office for rising super middleweight Jameson "Jamie Kang" Bostic. The transplanted Brooklyn southpaw was informed of a potential showdown with former world title challenger and Contender finalist Peter Manfredo Jr, which would've served as the main event to the May 23 edition of ESPN's Friday Night Fight series. continue


---
By Europei Mediterranei Press Office: After having achieved great success in Italy, the exhibition "From Rocco Marchegiano to Rocky Marciano" will be organized in the United States, starting next September 21. Promoted by Francesca Mancini, with the support of the Province of Chieti (a local government), the exhibit centers around the life of Rocky Marciano, whose father was from Ripa Teatina, a small town close to Chieti, in Central Italy. continue


---
02.05.08 - By Vivek Wallace: Every Friday on my 'Call-Out' segment a new fighter finds himself in the 'fishbowl', as we dissect the pro's and con's as they relate to him and his name in the sport. This week is no different, as we closely analyze the good and not-so-good relative to Phillipino phenom, Manny Pacquiao. His talent and desire once he's in the ring can never be questioned, but the effort it takes to get him to that point - particularly lately - has left many wondering how much longer can he last atop his division, let alone remain a contender in a quest for the sports Pound for Pound elite mantle. Like always, we take a look at both sides of the spectrum, and when the facts are sorted out, we let you decide....

Pro-Pacquiao Perspective: Manny Pacquiao is by far the most fiery figure in the sport today. Few have the ability to perform under the lights of Vegas the way he has. continue


---
Promoter Dino Duva hopes to have another Nigerian superstar and future world champion on his hands. The promoter of WBC heavyweight champion Samuel Peter has signed Ola Afolabi, the NABO Cruiserweight Champion who also hails from Nigeria, to a promotional contract. continue


---
02.05.08 - FREDDYLOKZ talks about Ding vs Arslan, De La Hoya-Forbes, Julio-Smith, Klitschko-Haye, Tapia, Spadafora, Tsurkan and Juan Urango. Freddy also answers ESB viewers' questions plus much more... Check out the seventh episode of "The 13th Round With FREDDYLOKZ".. continue


---
02.05.08 - SPECIAL EDITION Boxing and the Internet -- Click here to listen to Talkin Boxing With Billy C -- GUESTS: Ted Sares from Eastsideboxing.com, Thomas Hauser, Dave Klarman from GoFightLive and Michael Woods. Also: Blast From the Past - Scottish boxing legend Ken Buchanan continue


---
by James Slater: It has been almost two weeks since the Joe Calzaghe-Bernard Hopkins fight, yet the 43 year old Hopkins is still angry at how two of the three judges scored the bout in Las Vegas. In an article that appeared on ESPN recently, "The Executioner" spoke of his ill feeling and anger towards the result that cost him his Ring magazine light-heavyweight championship belt.

Hopkins told ESPN:

"I believe I did enough to win. There's nothing else I could have done in that fight, other than knock him out. I believe I made Joe look ordinary, like I said I would. I said I'd make him look amateurish, which I did. My punches hurt him every time I threw a punch. I cut him. It was an old fox veteran fight.. continue


---
by James Slater: Former IBF lightweight king Julio Diaz is getting ready to take his first fight back after losing to Juan Diaz in their big 135 pound unification clash that took place in October of last year. That all-action affair saw Julio lose his title to his namesake after eight exciting rounds. "The Kidd" was forced to quit on his stool at the start of the 9th round, and Juan Diaz was the new WBA, WBO and IBF lightweight champion. continue


---
Timothy Bradley has warned WBC light-welterweight champion Junior Witter he will be punished if he takes him lightly in their world title showdown at the Trent FM Arena Nottingham on Saturday, 10th May. Bradley (Palm Springs, USA) brings with him an undefeated record for his first world title fight and first fight outside of America. continue


---
Philadelphia, PA—'King' Gabriel Rosado, fresh off a second-round knockout over Joshua Onyango three weeks ago in New York City, gets back into the ring Friday, May 9, when he takes on Mustafah Johnson, of Indianapolis, IN, in a six-round junior middleweight rematch at the New Alhambra, Swanson & Ritner Streets, next to Forman Mills, in South Philadelphia. First of seven fights at 7.30 p.m. continue


---
Boxing's hottest junior welterweight prospect, 21-year old 'Vicious' Victor Ortiz, has been added as the featured attraction on the undercard of Oscar de la Hoya's "Homecoming" bout against Steve Forbes this Saturday night at The Home Depot Center in Carson, California. Oxnard, California's Ortiz (20-1-1, 15 KOs), coming off of a devastating first round knockout win over former world champion Carlos Maussa last November, will face seasoned veteran Dairo Esalas (31-12, 25 KOs) in a 10-round bout.

"I'm honored to be fighting on a Golden Boy Promotions card, especially one headlined by Oscar de la Hoya," said Ortiz. "It's a homecoming for me as well, and I plan on putting on a great show for all of my Los Angeles-based fans Saturday night.. continue


---
HARTFORD (May 1, 2008) – WBC Youth featherweight champion Matt "Sharp Shooter" Remillard makes his title defense June 13 against Mexican challenger Jose Magallon in the 10-round main event headlining "Connecticut Conquest" at the Connecticut Convention Center in Hartford. continue


---
On the eve of his first European title defense, super bantamweight Rendall Munroe has the promise of a major world title opportunity should he be successful over his next three bouts. The "Punching Dustman" puts his European belt at risk tonight, Friday, May 2, 2008, at Harvey Hadden Leisure Center in Nottingham, England and Munroe knows that the path before him is laden with gold, not rubbish. continue


---
The names that have carried the sport in recent years are familiar to all fight fans – De La Hoya, Hopkins, Mosley, Marquez and Barrera – but who will carry on the tradition of boxing excellence when these legends have retired and entered the Hall of Fame? With Bernard Hopkins and Juan Manuel Marquez on hand to help with the announcement, Golden Boy Promotions' Vice President and Matchmaker Eric Gomez introduced the young prospects at a press conference held today at the Biltmore Hotel in Los Angeles. continue


---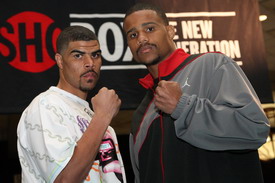 Photos by: Tom Casino/SHOWTIME - Andre Dirrell weighed 168 ¼ pounds and Tony Hanshaw tipped the scales at 169 pounds during Thursday's weigh-in. Antonio DeMarco weighed 135 pounds, while Juan Castaneda weighed 134 ¼. In a match-up of top super middleweight prospects, undefeated 2004 Olympic bronze medalist Dirrell (14-0, nine KOs) will take on once-beaten Hanshaw (21-1-1, 14 KOs) in a 10-round showdown Friday, May 2, on ShoBox: The New Generation (live on SHOWTIME at 11 p.m. ET/PT delayed on the west coast).

In the co-feature, the promising and once-beaten DeMarco (18-1-1, 13 KOs) will take on undefeated Castaneda (12-0, nine KOs) in an eight-round lightweight bout. Gary Shaw Productions, LLC, will present the doubleheader from Chumash Casino Resort in Santa Ynez, Calif. continue


---
SIRACUSA, Sicily (May 1, 2008) – IBF junior welterweight champion Paulie "The Magic Man" Malignaggi has shifted training camp from Vero Beach (Florida) to Sicily in preparation for his May 24 rematch with Lovemore N'dou on the Ricky Hatton-Juan Lazcano card in Manchester, England. continue


---
by James Slater: 24 year old welterweight prospect Andre Berto of Florida is one of the best emerging talents in all of boxing right now. In fact, maybe the word emerging is not an appropriate one - Berto has pretty much arrived. Blessed with a combination of power, speed, athleticism and stamina, the 21-0(18) Berto is well on his way towards a shot at the welterweight championship. continue


---
SAN DIEGO, Calif. (May 1, 2008) – Undefeated World Boxing Organization Junior Lightweight Champion Joan Guzman will celebrate his thirty-second birthday today with family and friends at his home in Brooklyn, N.Y. "My real celebration was supposed to be this Saturday, but (Alex) Arthur is scared and running for the hills," said Guzman, referring to the postponement of his May 3 title fight against Arthur in Edinburgh, Scotland. continue


---
by James Slater: There is no doubt, Floyd Mayweather Junior is the best fighter in the world today, pound-for-pound. He has captured world titles all the way from super-featherweight up to light-middleweight, is unbeaten, has handed two possible future Hall of Famers their first defeats, and is a very rich young man. Still, all that aside, is Floyd, to a degree at least, wasting his prime years?

All boxers, however great they are, have only a short time during which they are at the very peak of their physical powers. This time is, or has been, the last year or so right up until the present day in the case of "Pretty Boy." Yet is Mayweather using his peak time to his very best advantage? No, he isn't. At a time when his undeniable greatness could/should be being tested and confirmed with victories over a whole number of choice opponents in a currently well over-stocked welterweight division, Floyd is instead either messing about "fighting" pro wrestlers, or planning to engage in needless rematches with a light-middleweight and a natural light-welterweight, both of whom he has already beaten convincingly. continue


---
LOS ANGELES (April 30, 2008) – The current "Golden Boy" and legendary champion Oscar de la Hoya will pay tribute to the original Los Angeles "Golden Boy" Art Aragon, who died this year at the age of 88. "Art Aragon meant so much to boxing and the Los Angeles community," said De La Hoya, who was called "Golden Boy" soon after winning his 1992 Olympic gold medal. "With his passing this March, I thought it was only fitting to dedicate my fight to him and acknowledge his great contribution to boxing and the community. I am glad his family will be able to be there for this special night.. continue


---
by James Slater: Donnell "The Real Touch Of Sleep," not only has a very cool nickname and shares the surname of one of heavyweight boxing's greatest-ever world champions, he also has in his possession an unbeaten pro record. Currently 28-0(24), the 35 year old Holmes has one of the best records of active American heavyweights. The problem, however, is there are no overly recognisable names on Holmes' record. continue


---
By Jaime Castro-Núñez: IBF #4, WBA/WBC #6, WBO #8 junior middleweight knockout master Joel Julio, 23, fully displayed what he has learned since the Cornelius Bundrage fight as he outworked tough, defensive contender Ishe "Sugar Shay" Smith, in a fight that took place at the River Rock Casino in the beautiful city of Vancouver, British Columbia. continue


---
by James Slater: David "The Hayemaker" Haye has been enjoying a lot of publicity lately. Going face-to-face with heavyweight king Wladimir Kltschko while the reigning IBF and WBO champion was in the U.K, Haye certainly got people talking. The man who set the cruiserweight division alight wants nothing more than a shot at Klitschko, and is right now working on his weight and muscle so as to invade the heavyweight division full time.

A Klitschko-Haye fight is still a long way off. And so it should be. Let's be clear here, as awesome as he looked down at 200 pounds, Haye has to get some good wins over name heavyweights before he has a right to get it on with the man most people feel is the very best heavyweight in the world. November looks like being the month in which Haye will join the big guys' weight class for good, and the question on many peoples' lips is who will he fight once November comes around. continue


---
01.05.08 - Jim Amato: Joe Calzaghe is now the toast of the British Kingdom. After his long run as super middleweight champion, Joe conquered Bernard Hopkins to become the world's best light heavyweight. Where does Joe go from here ? Next up looks to be the faded Roy Jones Jr. but what happens if Calzaghe beats Roy ? Well I know Antonio Tarver has been calling Joe out. How about Chad Dawson, Glen Johnson or Erdei ? continue


---
SAN DIEGO, Calif. (April 30, 2008) – World Boxing Organization (WBO) Junior Lightweight Champion Joan Guzman doesn't believe Scotland-native Alex Arthur, the interim champion, has the heart or desire to fight him for the full version of the title. continue


---
CHICAGO, IL (April 30, 2008) World Boxing Council Lightweight Champion DAVID DIAZ will be honored This Sunday! May 4, as the co-Grand Marshal in Chicago's Cinco De Mayo Parade, the highlight of the city's 25th Annual Cinco De Mayo Festival and Parade Celebration. continue


---
LAS VEGAS (April 30, 2008)—IBF Cruiserweight champion Steve "USS" Cunningham isn't sitting around waiting for his next fight. The champ is currently in Las Vegas helping former IBF Heavyweight champion Chris Byrd prepare for his maiden voyage into the Light-Heavyweight ranks when Byrd takes on Shaun George May 16th in Las Vegas. Cunningham, 21-1 with eleven knockouts is in camp with Byrd for the fourth time and familiarity seems to bring success for the two fighters.

"It's a great situation for me to be able to come out here and work with one of the craftiest and best boxers of the past decade." said the currant Cruiserweight champ, "I think because we have similar lifestyle for which we have a strong belief in Jesus and we are devoted family men helped build a great friendship. Because of the friendship, I think we bring the best out of each other and want to push each other to make ourselves the best we can be.. continue


---
NEW YORK (April 30, 2008) – The best boxing on television continues this Saturday on SHOWTIME. The premium network will honor Israel Vazquez and Rafael Marquez for their unforgettable trilogy with the premiere of a two-hour documentary entitled Vazquez-Marquez: The Trilogy airing on SHOWTIME Saturday, May 3 at 10:45 p.m. ET/PT. The Trilogy will re-air on SHO TOO on Tuesday, May 6 at 10 p.m. ET/ PT. continue


---
30.04.08 - By Ron Champ Miller: Hello fight fans! Your humble correspondent is back...Well what can I say? I was wrong about Joe Calzaghe. He showed why he is one of the best fighters today and has been for a long time. I really thought his competition was questionable. His first fight outside of the states going up in weight against a legend. Boy was I wrong.... continue


---