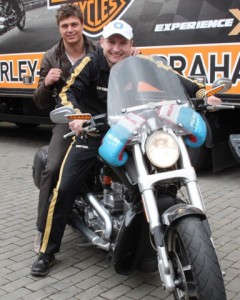 Exactly one month before the "world title" match with Peter Quillin (30-0) in Washington, the best Czech professional boxer Lukáš Konečný met with journalists at a press conference in Prague which was gathered by his stable SES Boxing and Profiboxing.cz.
What was said there? The main thing was that this 35-year-old fighter from Ústí nad Labem said that the fight the undefeated American boxer with Cuban roots would be the last one in his career.
"I've been saving the best for last. I want this fight to be my last. The result is not important. I've been doing this sport at top level for more than twenty years. Now it is time to leave," said Konečný who has fought in fifty-four fights during his professional career. During his amateur career, he participated in more than 300 duels.
Konečný's coach Dzemski and Christof Hawerkamp (a press agent of the stable SES) approved the decision. But then Konečný finally confirmed that thanks to the option of the Golden Boy Promotion stable, which is the main organiser of the gala, there is a chance that he may return one day. Continue reading →